Laser Welder Machine Parameter
| Description | Parameter |
| --- | --- |
| Max laser power | 300W |
| Laser wave length | 1064nm |
| Monopulse Max power | 110J |
| Laser welding depth | 0.1-2.5mm |
| Pulse width | 0.1-20ms |
| Laser welding frequency | 1-50Hz |
| Laser spot size adjusting range | 0.2-3.0mm |
| Whole power consumption | ≤7.5KW |
| Power need | 220V±10%/50Hz/40A |
| Standard configuration working table | 1700*2100mm |
| Sight positioning | CCD synchronism high definition camera |
| Laser device vertical travel | ≥200mm |
| Laser device horizontal direction | 200-800mm |
| Packaging Size | 1750*1240*1350mm |
| Weight | 320kg |
Welding Laser Machine Features
The welding is firm and there are no welding marks on the back. The welding speed is fast and the deformation is small.
The operation is simple and flexible, greatly reducing the welder's operating intensity.
 Stable and efficient welding performance. Suitable for all-round welding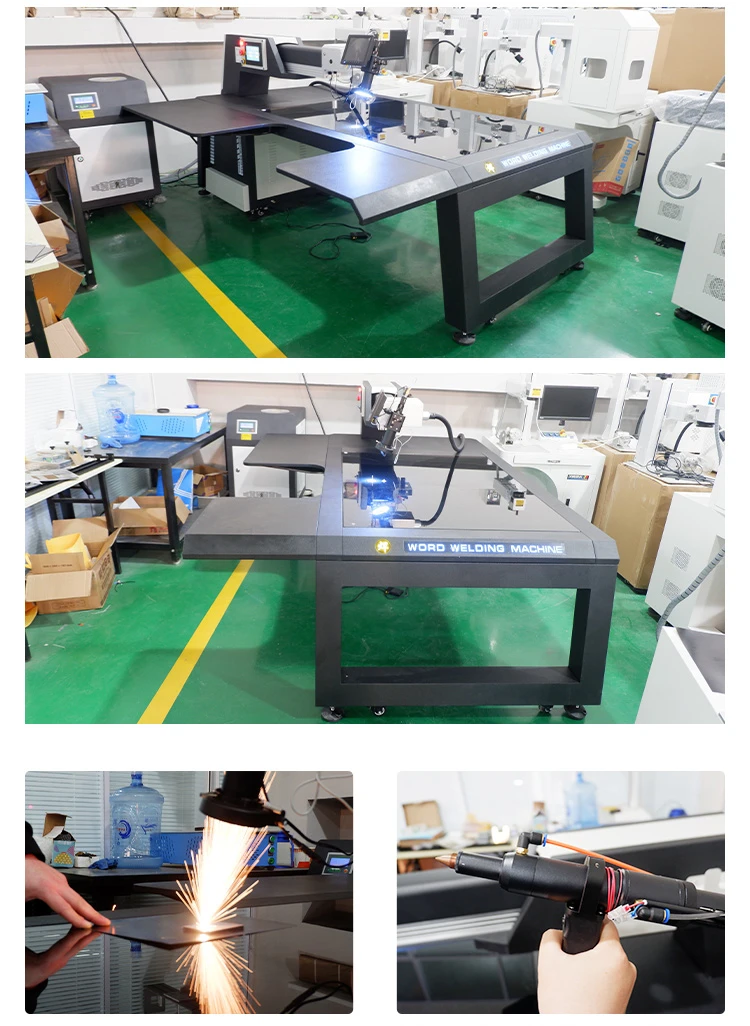 Welder Laser Machine Description
This laser welding machine can weld all kinds of advertising characters. It has the advantages of simple operation, convenient adjustment and firm welding. The solder joints are beautiful, the deformation is small, and there is no welding scar on the back, etc.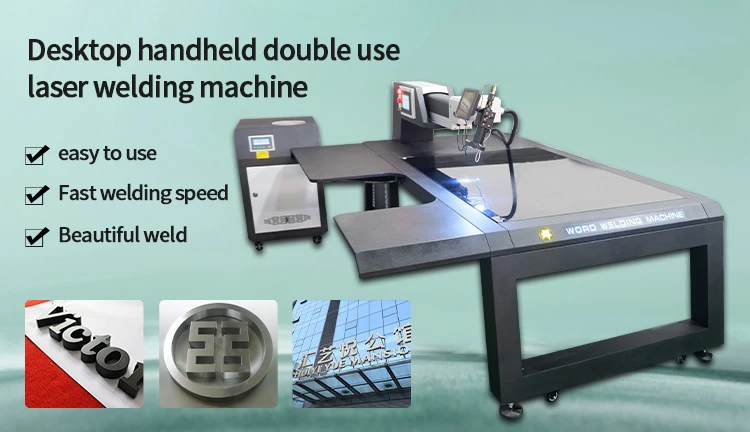 Advertising words that can weld multiple metals:
Such as pure aluminum, aluminum alloy, stainless steel, copper, carbon iron, etc., can be spot welded or full welded.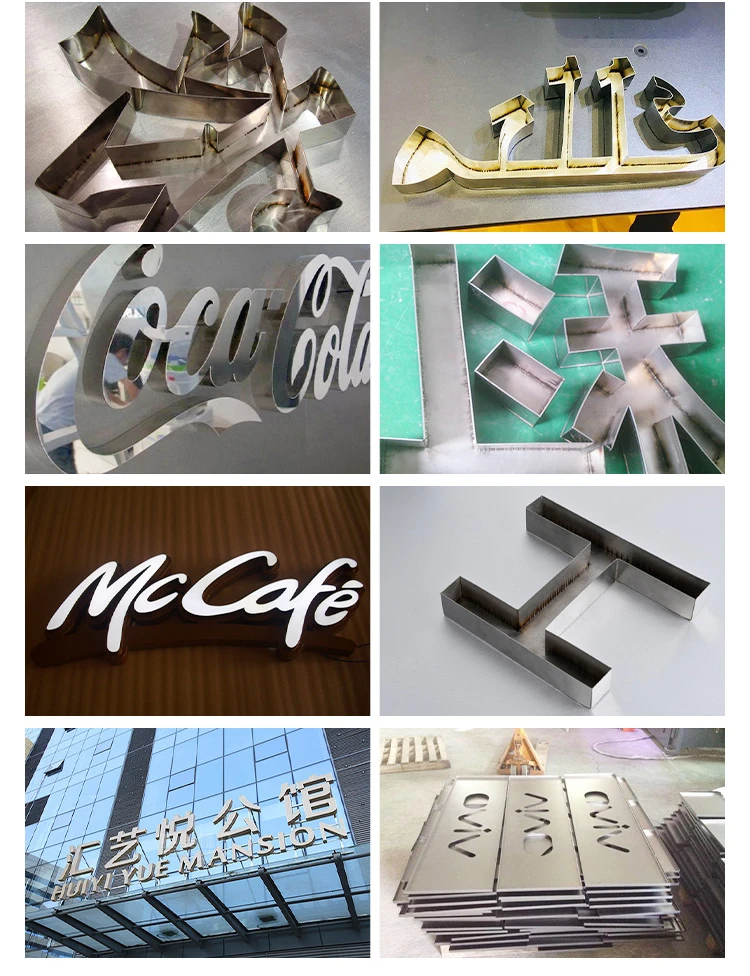 Customer Comments and Visits