Galvanometer Laser Welding Machine Product Display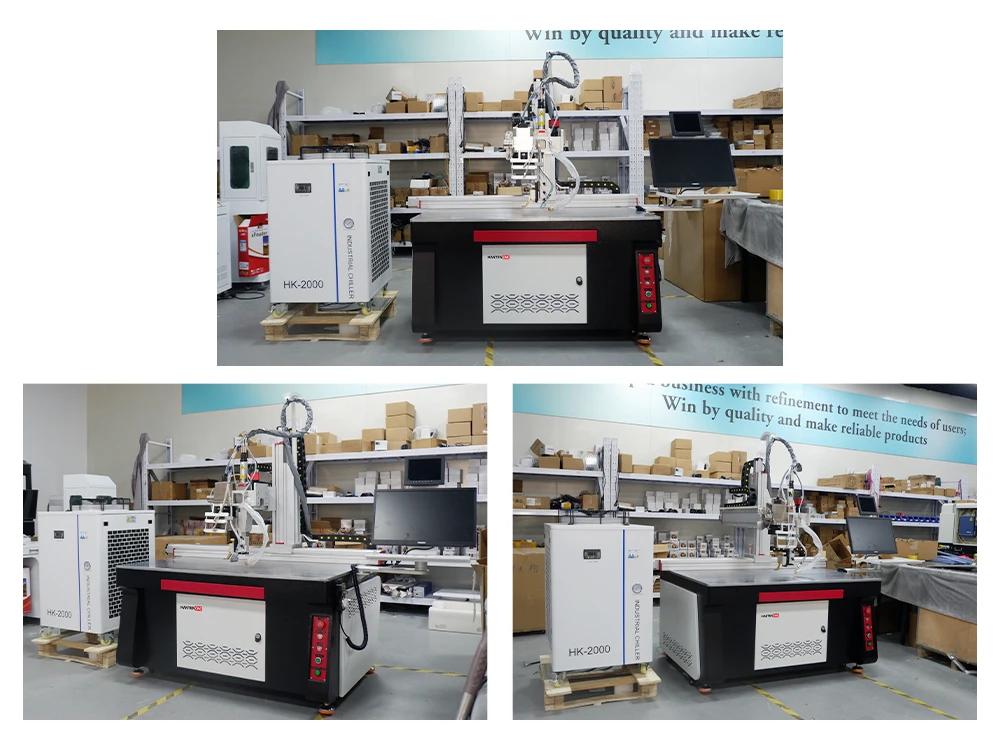 Galvanometer Laser Welding Machine Parameters
| Model | HTW2000 |
| --- | --- |
| Laser source | MAX |
| Pulse width | 0.1-20ms |
| Laser power | 2000W |
| Frequency | 0-100HZ |
| Wavelength | 1064nm |
| Solder joint size | 0.2-3.0mm |
| Protective gas | H2 gas |
| journey | 1000x600x600x300mm |
| GPS | CCD |
| cooling method | water cooling |
| Cooling system | air cooling |
Electric workbench
Equipped with three-axis automatic workbench, super large workbench.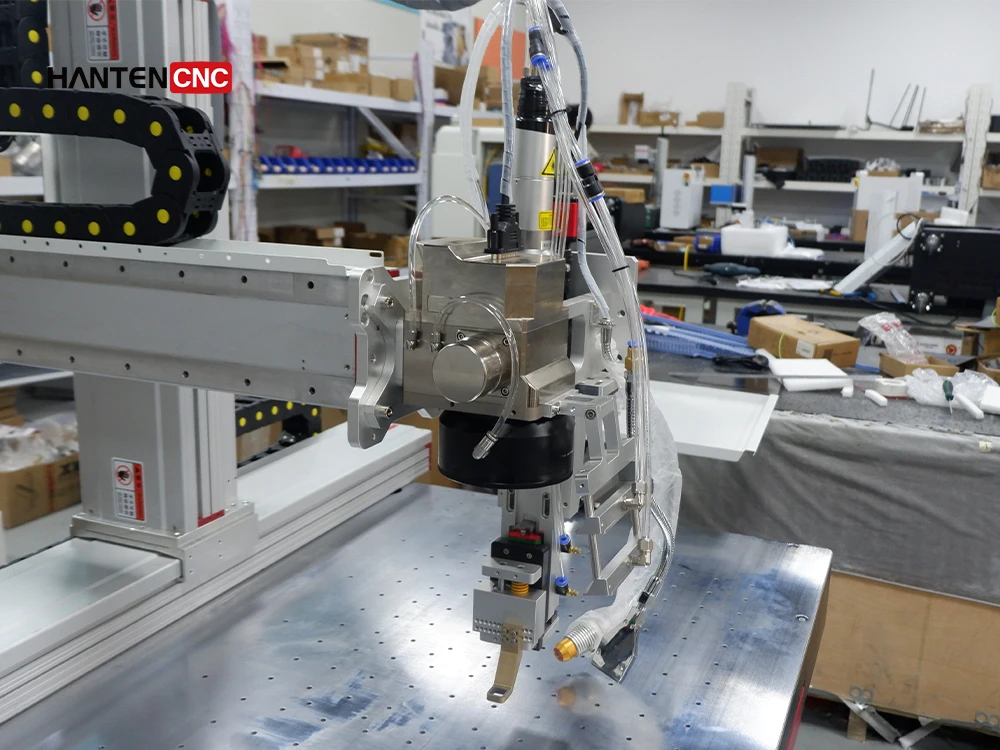 Galvo mirror
Using high quality galvanometer. High precision and long life.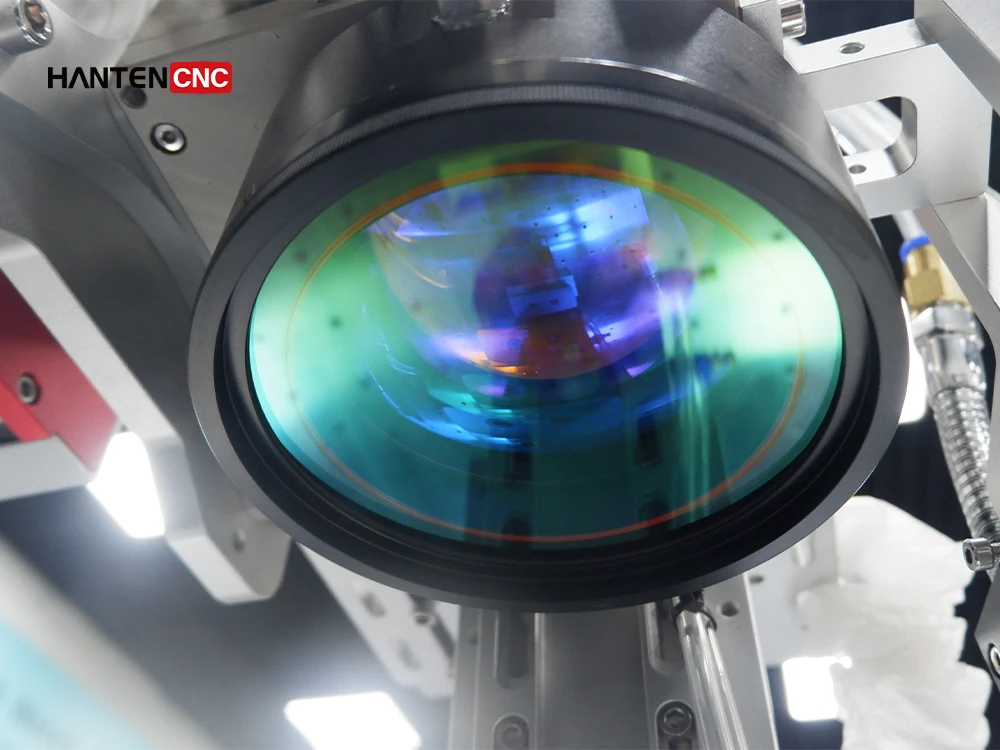 Display screen
The above is the VC camera display screen, you can watch the welding effect more intuitively through the display screen.
The following is the computer display screen, the computer control is more convenient and the operation is simpler.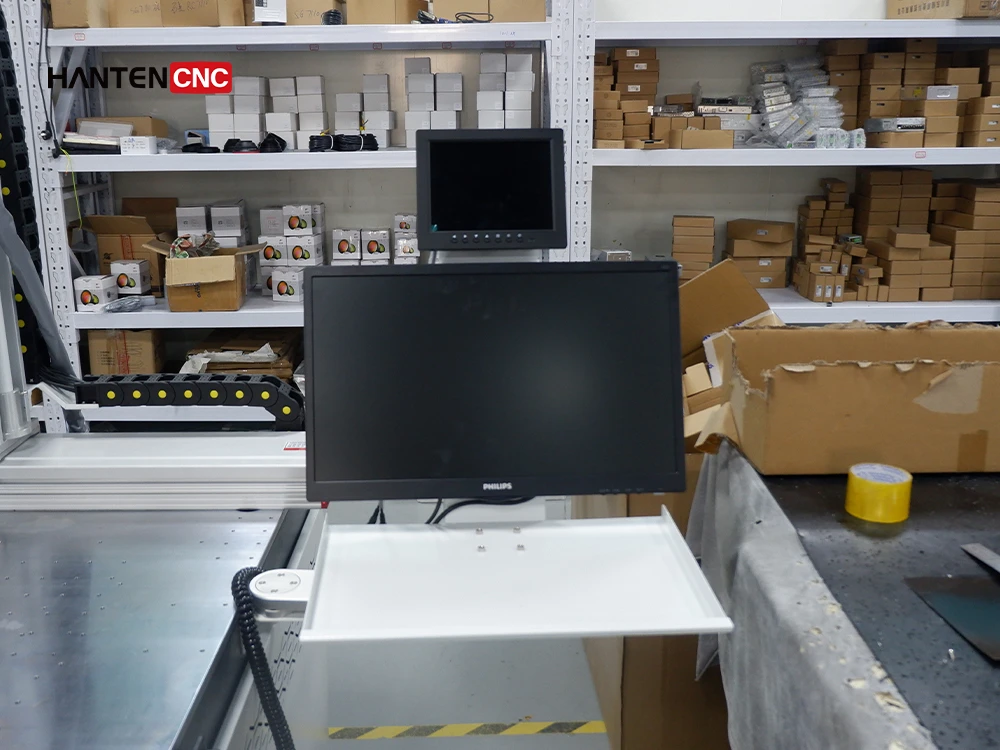 LED lights
It is used for lighting during welding. When the object is being welded, it is very dark from the camera. Using the LED light to illuminate the object can be seen more clearly.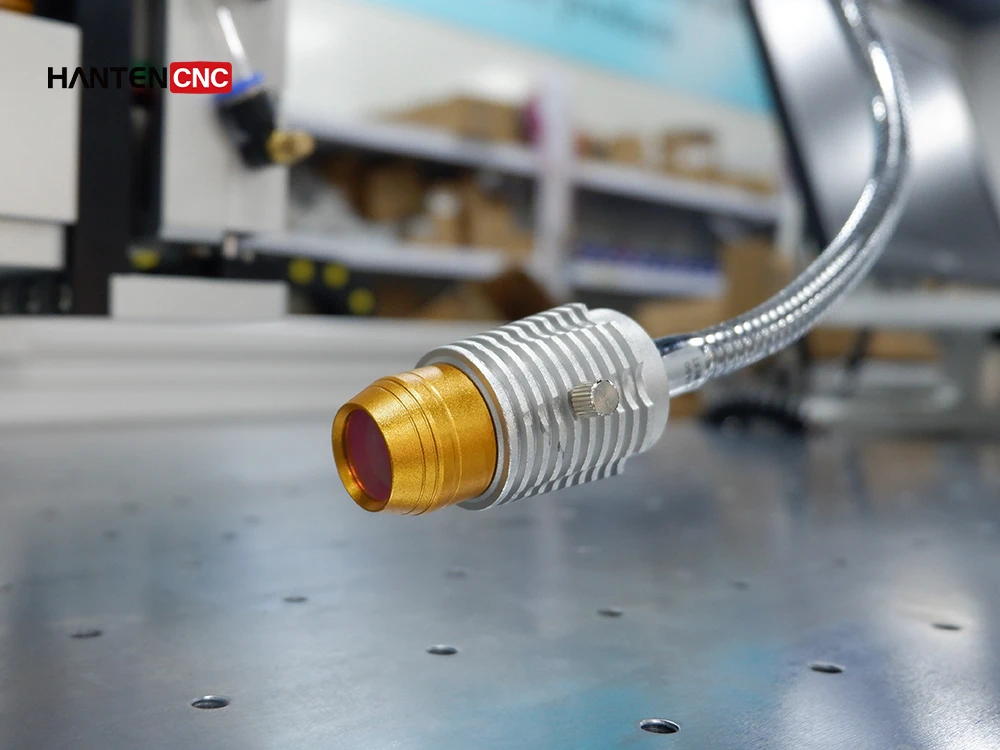 Application of Laser Welding Process
HANTENCNC galvanometer laser welding machine is widely used in mobile phones, computers, cylindrical batteries, tabs, microelectronic components, precision parts, medical equipment and other industries.
Application materials: laser welding between carbon steel, stainless steel, copper, aluminum, galvanized and other materials, etc.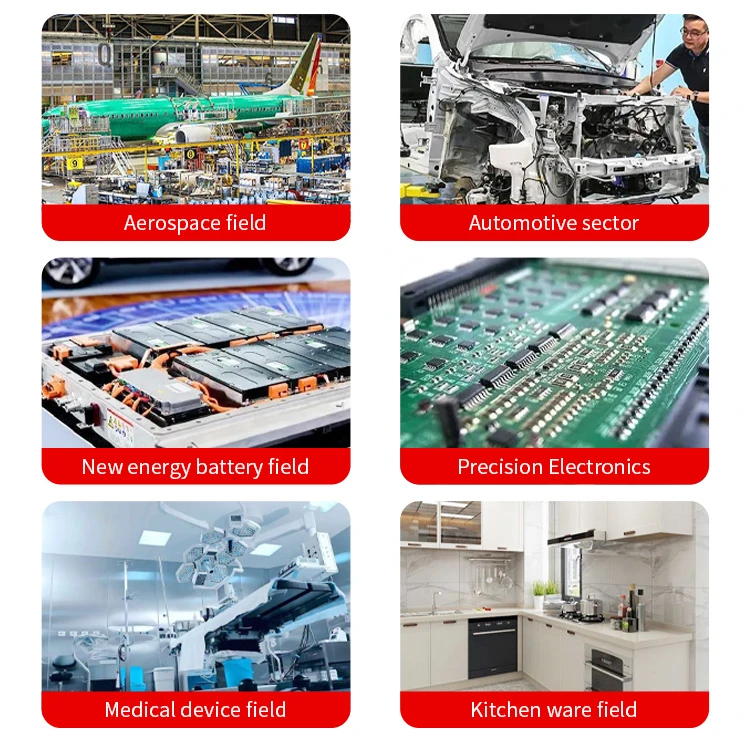 Actual Cases and Customer Inspections