Laser Welding Battery Machine Parameters
| Model | HTW1500/HTW2000/HTW3000 |
| --- | --- |
| Power | 1500w/2000w/3000w |
| Pulse width | 0.1-20ms |
| Laser power | 2000W |
| Frequency | 0-100HZ |
| Wavelength | 1064nm |
| Solder joint size | 0.2-3.0mm |
| Protective gas | N2 gas |
| journey | 1000x600x600x300/400mm |
| GPS | CCD |
| cooling method | water cooling |
| Cooling system | air cooling |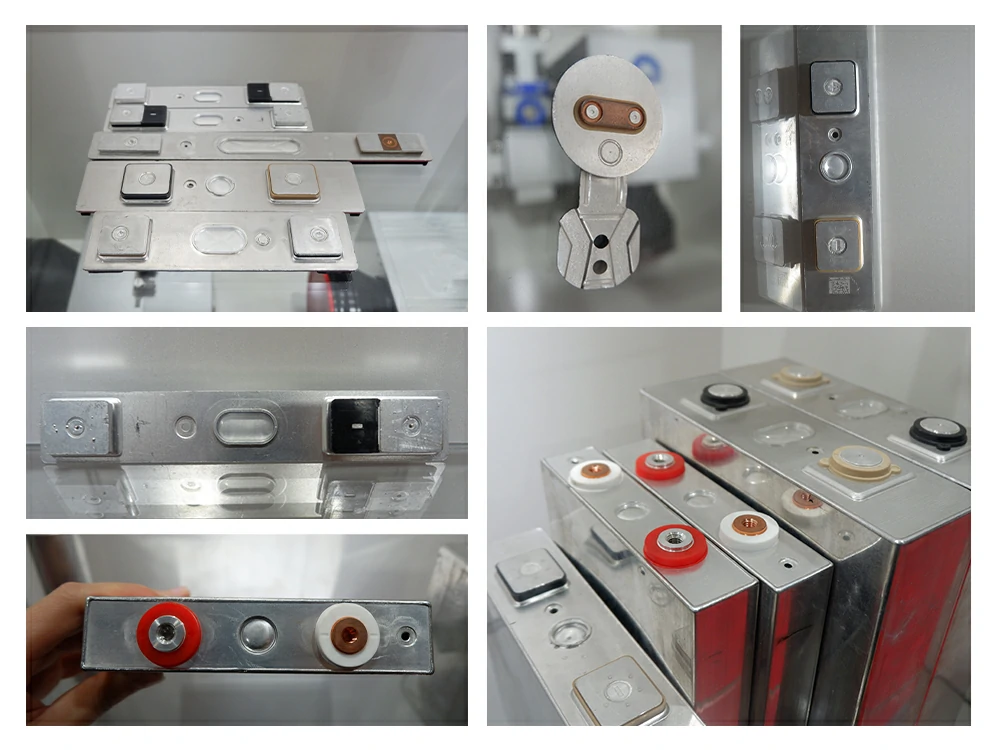 Battery Laser Welder Advantages
Laser welding technology can achieve very high precision and control. It can precisely weld tiny battery components, ensuring welding quality and stability.
Laser welding is very fast and can complete the welding process in a short time. This is important for the mass production of battery components, increasing production efficiency and capacity.
No Need For External Auxiliary Materials
Laser welding is a non-contact welding technique that does not require additional welding materials. Such as welding wire or flux. This simplifies the production process and reduces material costs.
No Direct Contact With The Welded Parts
Laser welding is performed by heat transfer without direct contact with the welded parts. This means that mechanical damage or deformation is avoided, and the integrity of the welded part is maintained.
Laser welding provides a high-strength welded connection. The weld strength is higher than traditional welding methods. This is critical to the reliability and durability of battery components.
The heat input during laser welding is very small, and there is almost no heat-affected zone. This means that the material surrounding the weld is not overheated or damaged, helping to maintain the properties of the welded part.
The laser welding battery machines can be programmed and adjusted. It is suitable for welding battery components of different sizes, shapes, and materials. This flexibility makes it suitable for diverse production needs.
Application of Battery Laser Welding Machine
Battery Pack Welding: The large battery pack is the main power source for electric and hybrid vehicles. Battery laser welding machines can be used to weld the connection between cells or modules of a battery pack. It can ensure efficient current transfer and structural strength.
Battery Cover Welding: Battery packs are usually sealed with a metal cover to ensure safety and prevent leakage of the battery's internal components. Laser welding battery machines can weld the sealed connection between the battery cover and the case.
Battery Terminal Soldering: The battery pack must be connected to the vehicle's electric system or other external power source. Battery laser welding machines can weld contacts between battery terminals and wires or connectors. So it can ensure reliable, current transfer.
Battery Heat Sink Soldering: High-performance battery packs often require heat sinks to control temperature and improve heat dissipation. Laser welding battery machines can weld heat sinks to battery pack internal components for efficient heat transfer.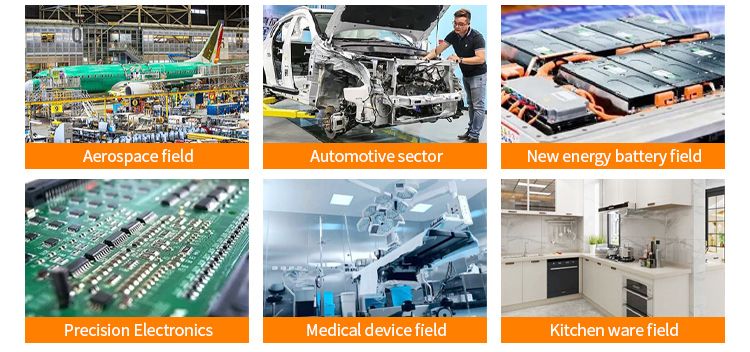 Comparison of Gantry And Stacked Galvo Laser Welder
Actual Cases And Customer Inspections