Jewelry Laser Welder Machine Details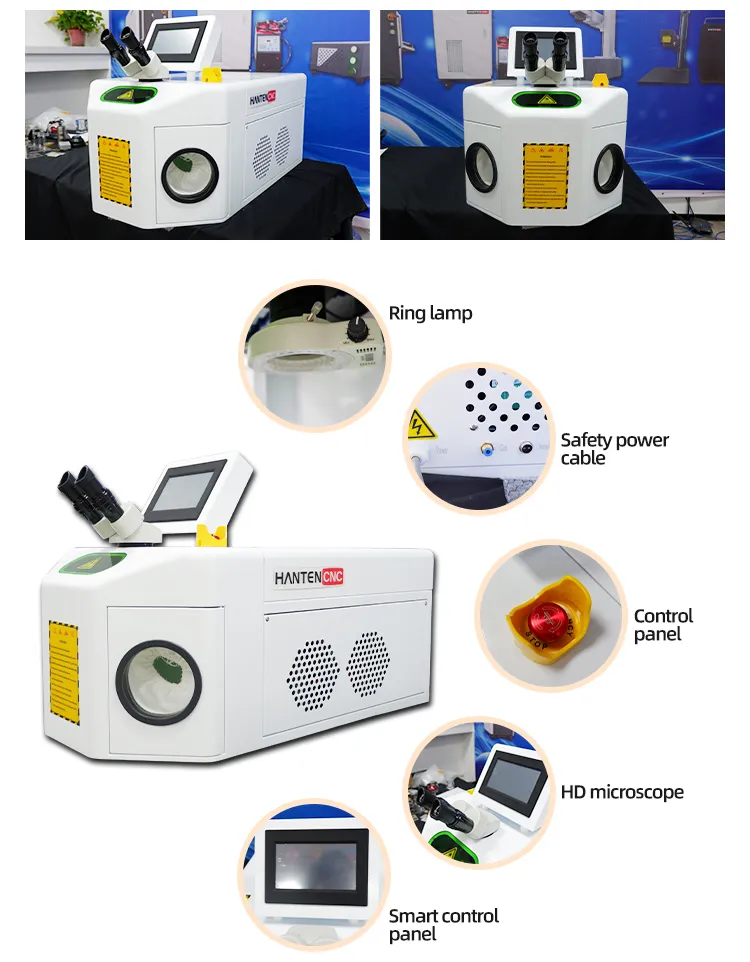 China Laser Welding Machine Parameter
Laser source

200W fiber laser source

Laser wavelength

1064nm

Spotlight Cavity Reflector

Metal Cavity

Max Laser Power

200W

Pulse Width

0.1-20ms

Laser Frequency

1-50HZ

Laser energy

4

0J

Adjusting scope of light spot

0.6-3mm

Aim Operation

Round Point Cursor

Cooling System

Built-in

Rated Power

3

KW

Lifetime

3,000,000 times

Power Supply

220V 50HZ(option)
Metal Laser Welding Machine Features
Adjustable parameters (e.g. energy, pulse width, frequency, spot diameter). capable of achieving different requirements for welding. Use of automatic light shielding devices. Protection of the operator's eyes during work. 24-hour continuous operation, stable performance of the whole machine.
The laser beam can be time- and energy-split. Enabling simultaneous processing of multiple beams and significantly higher welding speeds. Enabling users to complete processing orders efficiently and with high quality in a short period of time.
The laser beam can be focused on a very small area, allowing small and closely spaced parts to be welded. Enabling high speed welding and precision processing . Under automation and easy welding of metals with high melting points. difficult to melt and difficult to weld (like titanium alloys, aluminium alloys, etc.) with good results.
Compact size, stable performance, mature industry, high cost performance and basically maintenance free.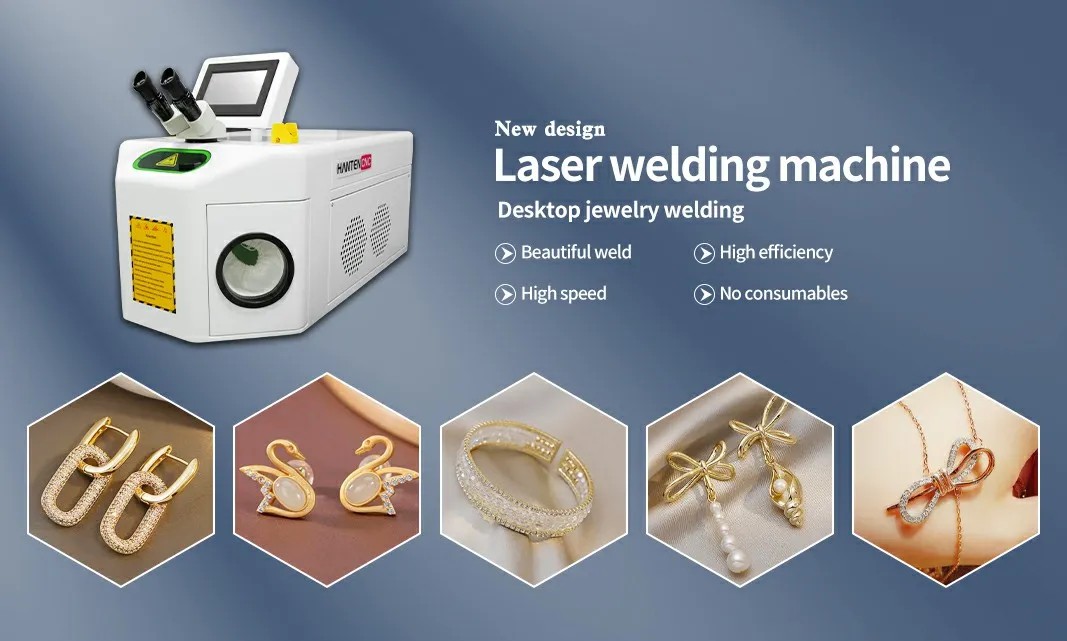 Advantages of HANTENCNC Laser Welder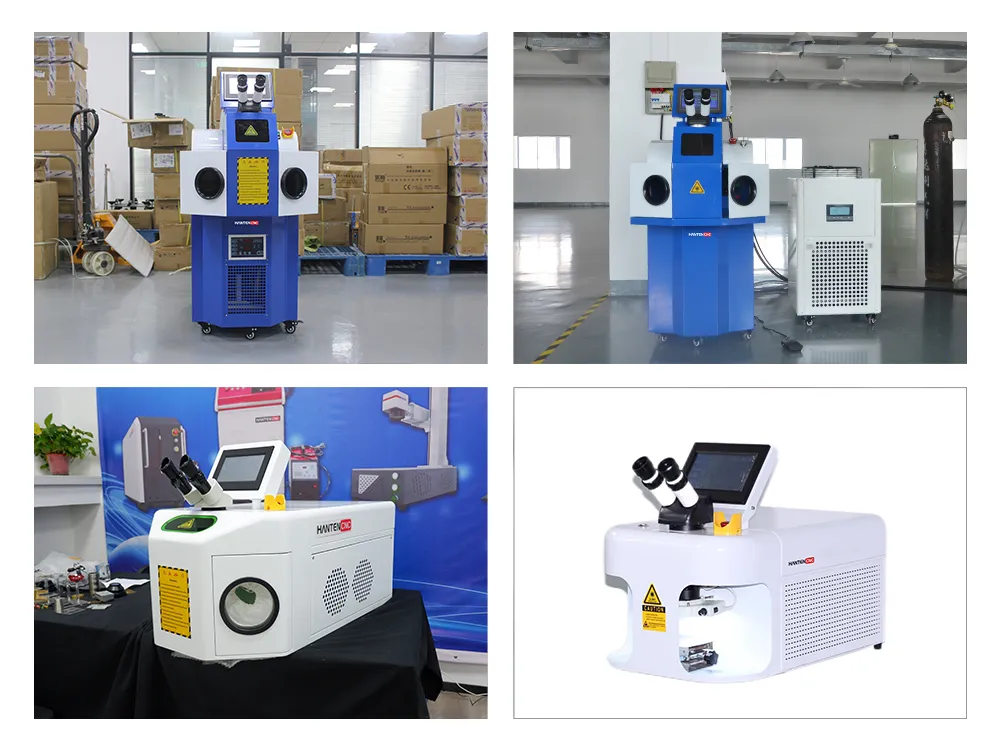 All-in-one type: compact size with automatic water filling power.
Split type: independent water chiller, casual and cost effective.
Desktop type: low power consumption, easy to carry.
New desktop type: weight 40kg, compact and does not occupy space.
Practical Examples and Customer Inspections