Fiber Handheld Laser Welding Machine Parameters
Model
HTW1000/1500/2000
Laser wavelength
1080nm
Fiber length
10M/Maximum 15M
Operating Mode
Continuous Welding
Speed range
0-120mm/s
Laser power
1000/1500W/2000W
Operating System
Handheld Welding System
Cooling water chiller
Industrial chiller
Working environment temperature range
15-35℃
Humidity range Operating environment
< 70% non-condensing
Welding gap requirements
≤0.5mm
Working voltage
220V/2P for 1000W and 1500W
380V/3P380V/3P for 2000W
Advantages of Hand Held Fiber Laser Welder
Hand held welding gun is flexible and convenient, and the welding distance is longer.
The fiber handheld laser welding machine is mainly used for laser welding of long-distance and large workpieces.
Small heat-affected zone during welding. It will not cause deformation, blackening, or traces on the back of the workpiece.
Replace the previously fixed optical path with a hand-held welding torch. The welding depth is large, the welding is firm, and the melting is sufficient.
How to Choose Single Pendulum And Double Pendulum Head?
The maximum laser welding seam of the single pendulum is 4mm. And the maximum laser welding seam of the double pendulum is 5mm.
Use a double pendulum for materials over 3mm. Triangular pattern for use with wire feeder and semicircular pattern for welding aluminum.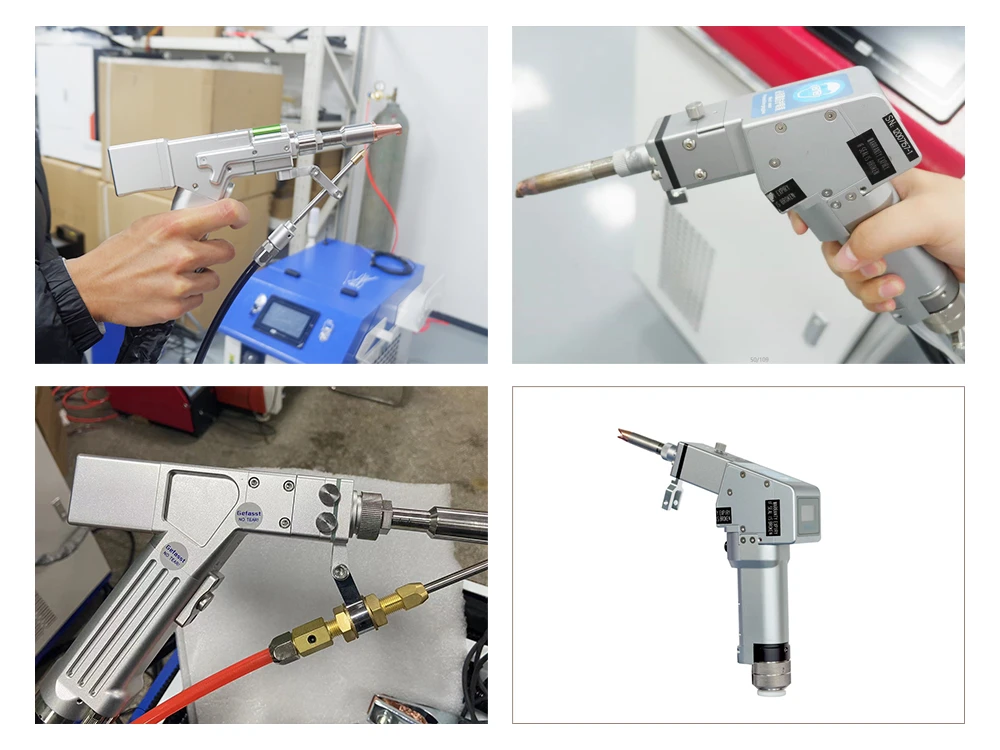 Comparison With Other Welding
| Compare items | Traditional welding | YAG laser welding | Hantencnc new generation laser welding machine |
| --- | --- | --- | --- |
| Heat input to workpiece | very high | Low | Low |
| Deformation of workpiece, undercut | Big | small | small |
| Bonding strength to female edge | Generally | Good | Very good |
| Follow-up | Polished | No sanding, or very little sanding | No sanding, or very little sanding |
| Welding speed | Generally | More than 2 times that of argon arc welding | More than 2 times that of argon arc welding |
| Weld spot | Large welding spot | Fine welding spot, adjustable spot | Fine welding spot, adjustable spot |
| Applicable materials | Stainless steel, carbon steel, galvanized sheet | Stainless steel, carbon steel, galvanized sheet | Stainless steel, carbon steel, galvanized sheet |
| Consumables | Lots of consumables | less consumables | less consumables |
| Difficulty of operation | Complex | Generally | Simple |
| Operator safety | unsafe | Safety | Safety |
| Environmental impact | Not environmentally friendly | Environmental Protection | Environmental Protection |
| Welding tolerance | Good | Not good | Good |
| Swing welding | none | none | Have |
| Spot width adjustable | none | none | Have |
| Welding quality comparison | Difference | Generally | Very good |
| Beautiful | Unsightly and expensive to polish | Smooth and beautiful, low grinding cost | Smooth and beautiful, low cost |
| Perforation | Easy to pierce | Non-perforated, energy adjustable | Non-perforated, energy adjustable |
| Protective gas | Argon gas required | Argon gas required | Argon gas required |
| Precision of machining | Generally | Precision | Precision |
| Addition time sum | Time consuming | Short time | Short time-consuming, ratio 1:5 |
We launched a three-in-one laser head that integrates cleaning, welding, and cutting. The cleaning function can be added based on welding and cutting. One machine with three functions can reduce purchasing costs for users. This handheld fiber laser welder is suitable for aluminum, stainless steel, and other metal parts that need to be welded. It can also be used to clean and remove rust and some metals. (Welding and cutting use the same laser head. Only the nozzle needs to be replaced. Cleaning needs to be replaced with a cleaning head, and the handle remains the same, as shown below.)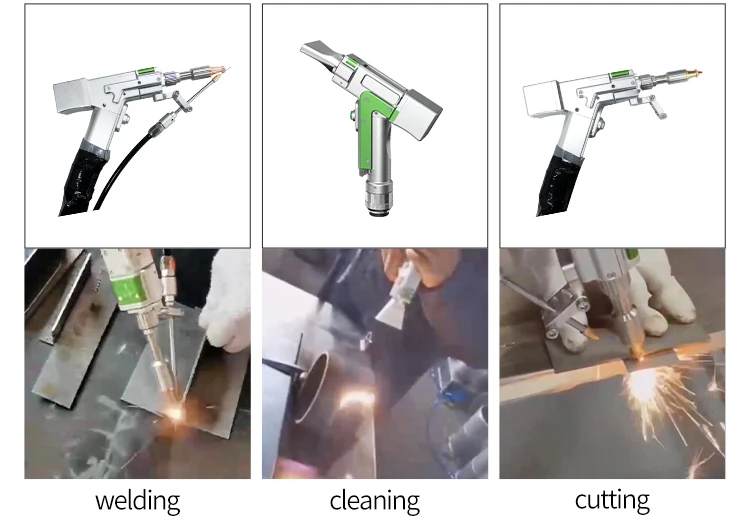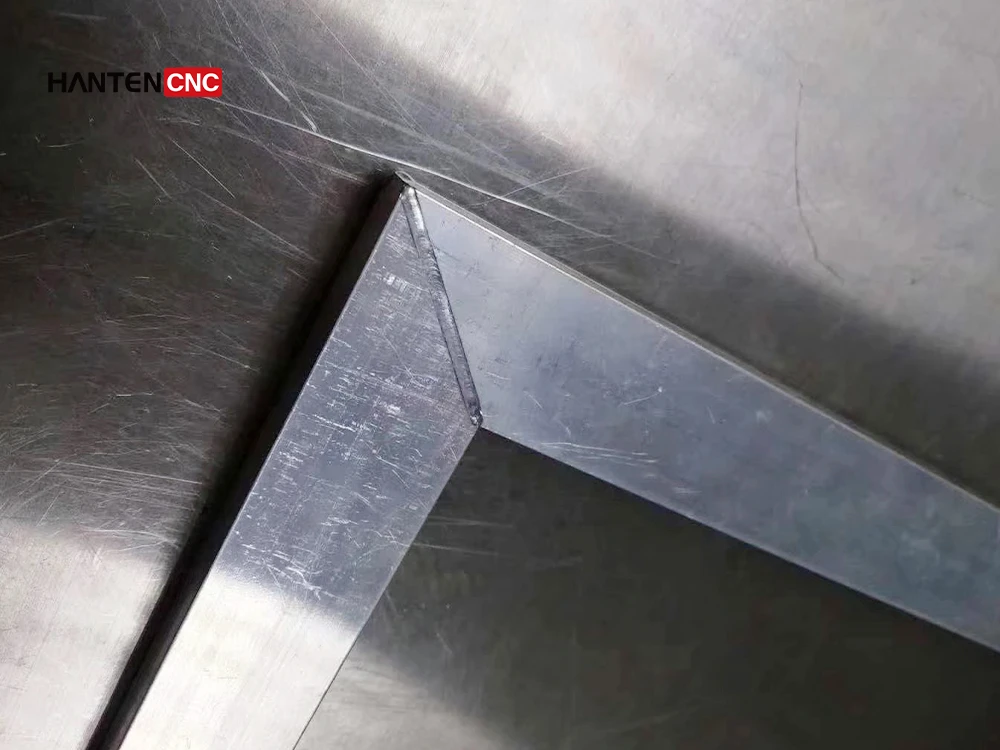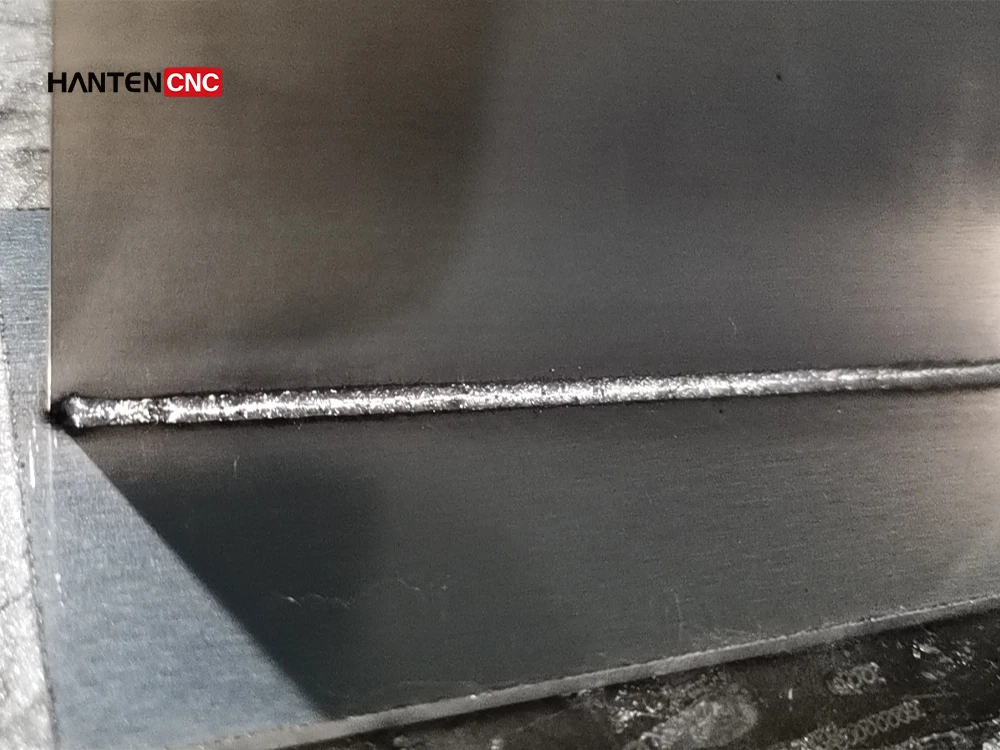 Practical Cases And Customer Inspections