Seagull Laser Cleaning Machine Parameters
| Model | HTCM200 |
| --- | --- |
| Output armor cable length | 5m |
| Average output power | >200w |
| Maximum pulse energy | 2mj |
| Frequency adjustable range | 1-3000kHz |
| Pulse Width | 13-500ns |
| Output power instability | <5% |
| Cooling method | air cooled |
| Power regulation range | 0~100% |
| Operating temperature range | 0~40℃ |
| Storage temperature range | -10~60℃ |
| Central wavelength | 1064nm |
Laser Cleaning Machine Introduction
Pulse laser cleaning machine is a device that uses laser technology to clean surfaces and remove dirt. It uses a high-energy pulsed laser beam to irradiate the surface of the target object instantaneously. Through the focusing and instantaneous heating of laser energy. Quickly evaporate, peel or crack dirt, coatings, oxides, paints, etc. Thereby cleaning and treating the surface is achieved.Pulsed laser cleaners are used in many different fields, here are some examples:
Industrial application
Pulse laser cleaning machine can be used to clean oil stains, oxides, coatings, etc. on the surface of metal, wood, stone bricks and other materials. Commonly used in auto parts manufacturing, aerospace, machinery manufacturing and other fields.
Cultural Heritage Protection
Traditional cleaning methods may cause damage to ancient buildings, sculptures, cultural relics, etc. The pulse laser cleaning machine does not damage the substrate during cleaning. Can be used for restoration of cultural relics.
Electronic device
in the electronics manufacturing process. Pulse laser cleaning machine can be used to clean the surface of circuit boards, chips and so on. Quickly removes oxides, soldering residues, etc.
Aerospace
In aerospace manufacturing, precise cleaning of component surfaces is critical to ensuring performance. Pulse laser cleaning machines can be used for cleaning and preparation of rocket engine nozzles, aircraft wings and other parts.
In conclusion, pulsed laser cleaners have a wide range of applications in many different fields. It efficiently removes a wide variety of soils and coatings while protecting the integrity of the substrate. Improve production efficiency and product quality.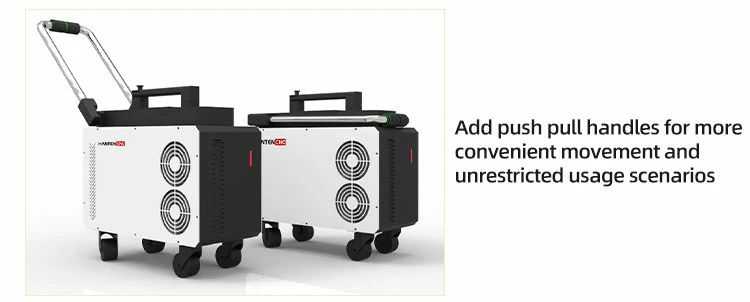 The operation interface provides 7 cleaning modes. The operator can click the scan mode option on the interface to switch (cycle switching):
① Linear mode
② Rectangular mode
③ Circular mod
④ Sine mode
⑤ Double helix mode
⑥ Free mode
⑦ Circle

Set the system language mode, currently supports 9 languages. Chinese, English, Traditional, Russian, Japanese, Spanish, German, Korean ,French. The required language can also be customized according to the needs.

Pulse Laser Cleaning Effect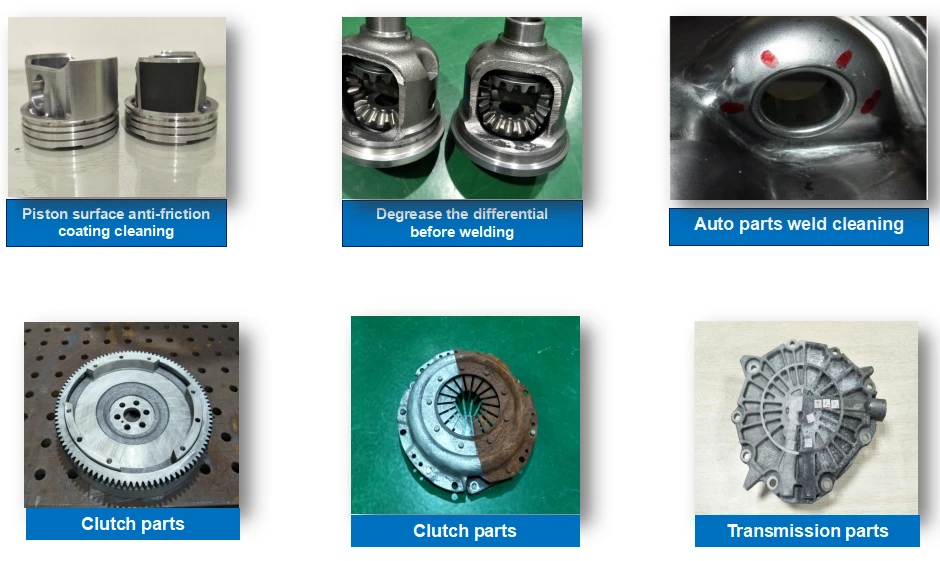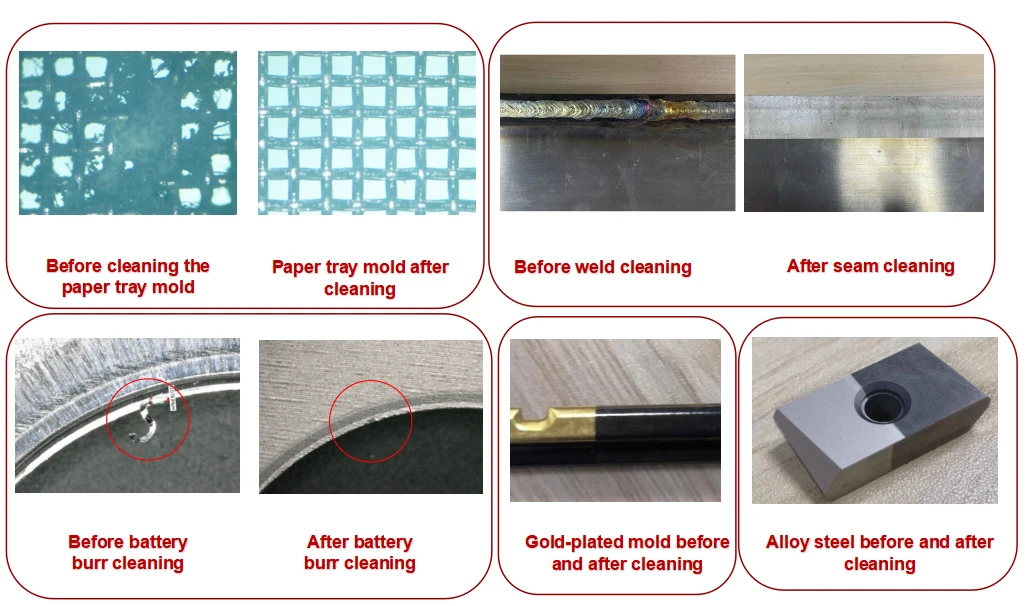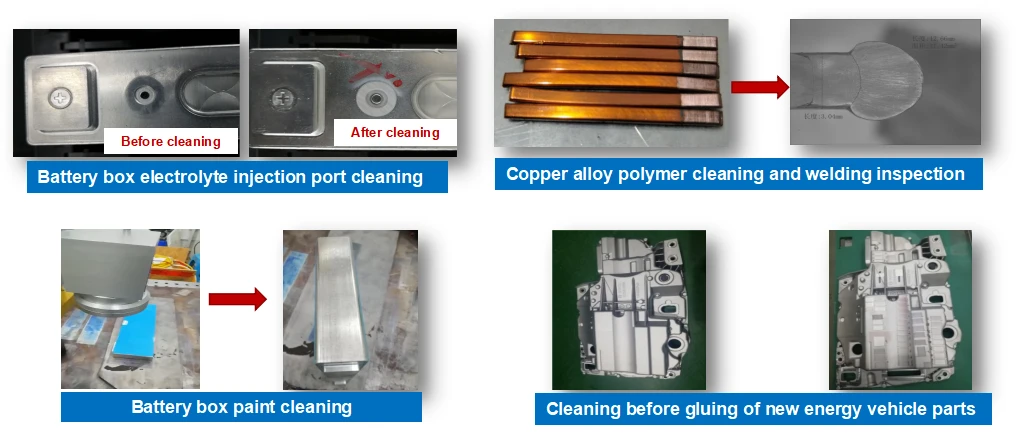 Actual Cases And Customer Inspections