Pulsed Laser Cleaning Machine Parameters
Model
HTCM500
HTCM500
Laser source
JPT
JPT
Laser Power
500W
500W
Pulse frequency range
40-3000khz
10-3000khz
Maximum pulse energy
15mj
50mj
Pulse Width
30-500ns
30-500ns
Delivery cable length
Factory 10 meters
Factory 10 meters
Laser wavelength
1064-1070nm
1070nm
Cleaning head
Own brand
Own brand
Control System
Own brand
Own brand
Scan line diameter
F=160mm/210mm/254mm/330mm/420mm(Optional)
cooling system
Water cooling
Energy consumption
≤2200
≤2200
Anti-reflective protection
Have
Have
Power Requirements
220V
220V
Ambient temperature range
10-40 Degrees
10-40 Degrees
Machine size
980mm*580mm*980mm
980mm*580mm*980mm
Net weight
180kg
180kg
Pulse Laser Cleaning Machine Details
Cleaning Head
The cleaning head weighs less than 0.8KG and is very lightweight, so it is easy to operate. This facilitates long manual operation.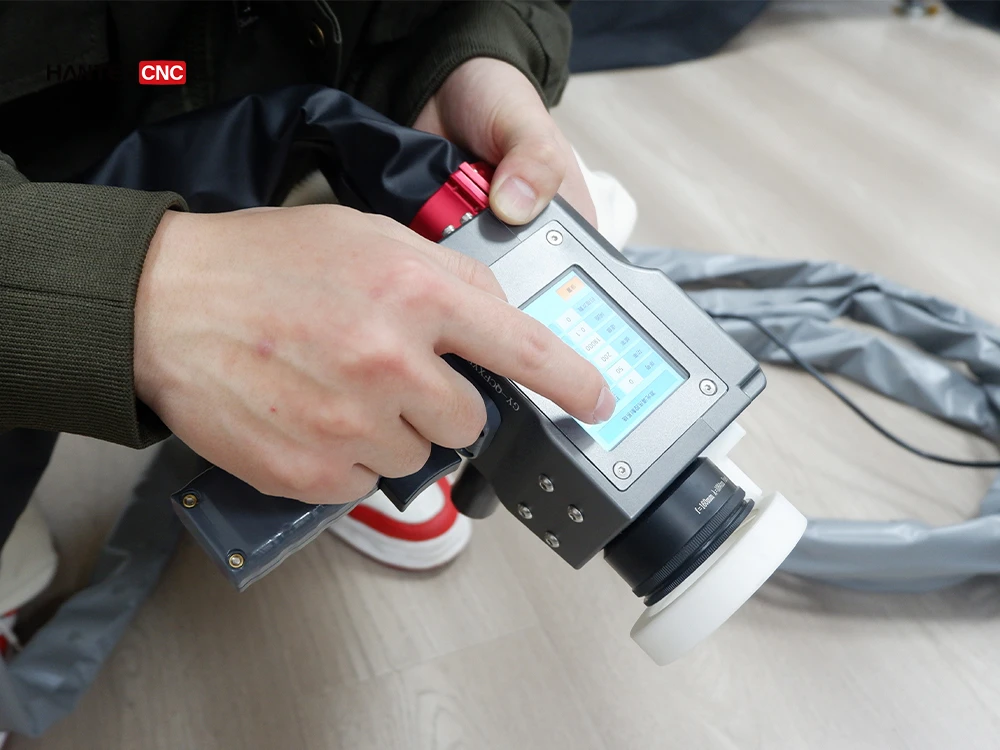 Control Screen And Switch
The machine is equipped with a cleaning control system and application software, and the process parameters can be adjusted. The one-button start switch is easier to operate.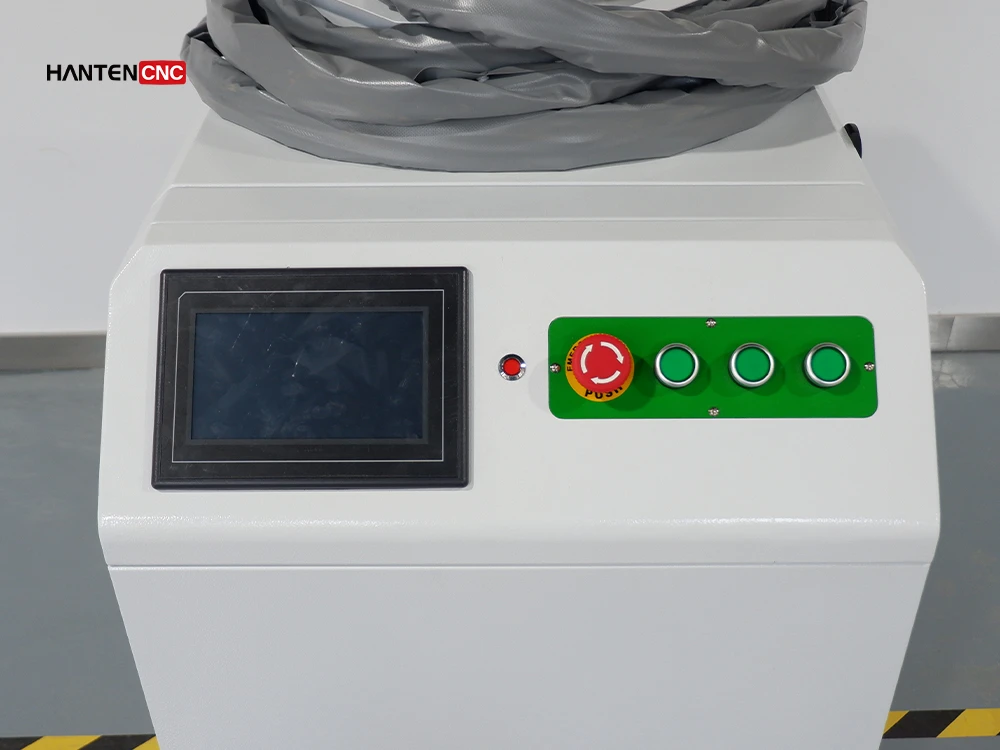 Using a JPT laser, the light is stable and the cleaning efficiency is high. The water chiller ensures stable temperature control and prolongs the use time of the machine.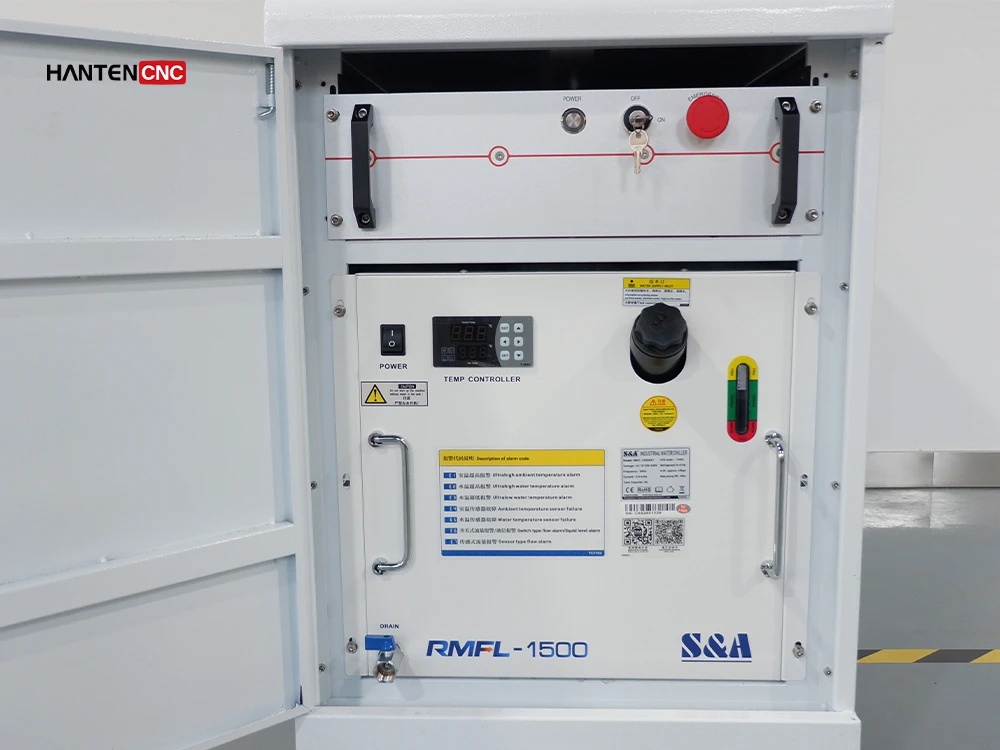 The operation interface provides 7 cleaning modes. The operator can click the scan mode option on the interface to switch (cycle switching):
① Linear mode
② Rectangular mode
③ Circular mod
④ Sine mode
⑤ Double helix mode
⑥ Free mode
⑦ Circle

Set the system language mode, currently supports 9 languages. Chinese, English, Traditional, Russian, Japanese, Spanish, German, Korean ,French. The required language can also be customized according to the needs.

HANTENCNC Laser Metal Cleaning Machine Advantages
HANTENCNC laser cleaning machine adopts a high-performance laser vibrating mirror. The scanning speed is fast, and the precision is high. Combined with a professional software system, it can meet the needs of various laser cleaning applications.
The cleaning head is small and convenient and feels comfortable. The weight is less than 0.8kg, which can be used for cleaning for a long time. Dust-proof and sealed design, the external optical path is sealed and dust-proof. It can effectively prevent dust and other pollutants generated by cleaning from entering the optical path and cleaning head, causing damage or impairing performance.
The machine supports customization. To meet customers' needs, HANTENCNC supports machine customizations. The minimum order is one piece.
Pulse Laser Cleaning Effect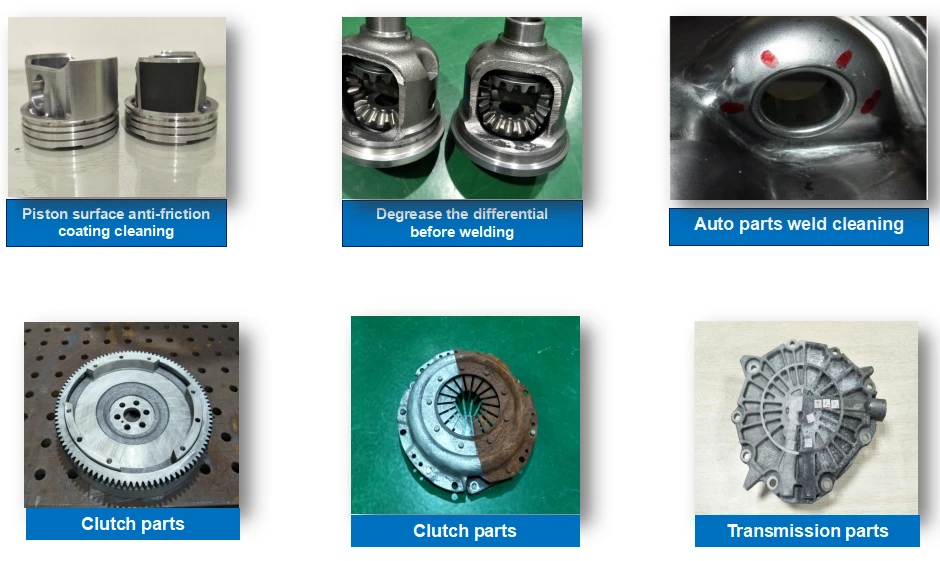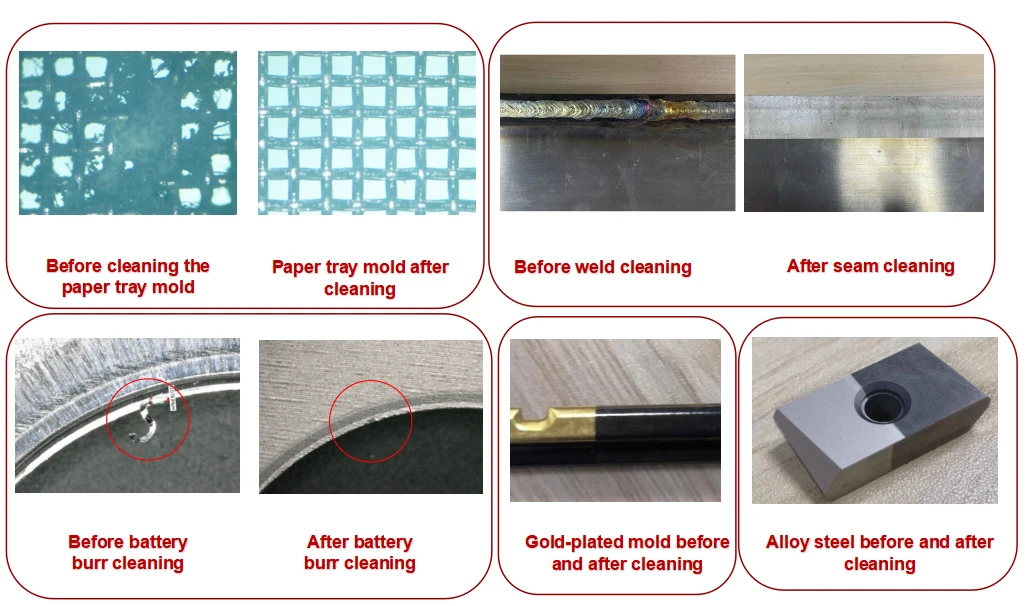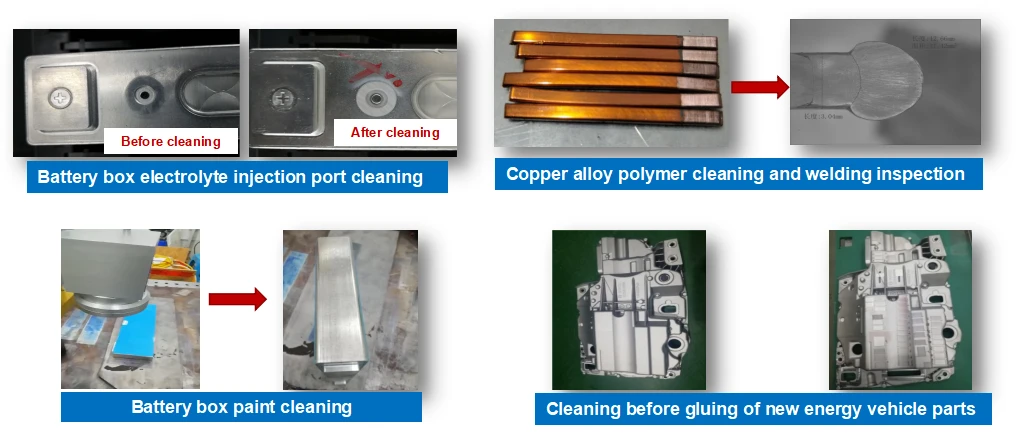 Actual Cases And Customer Inspections