Backpack Laser Cleaning Machine Details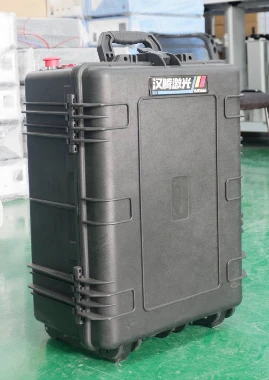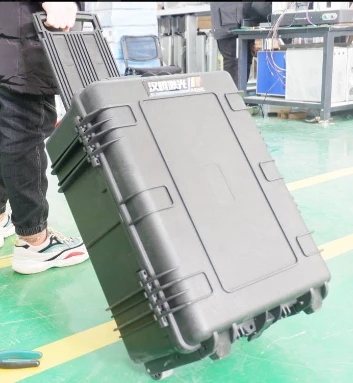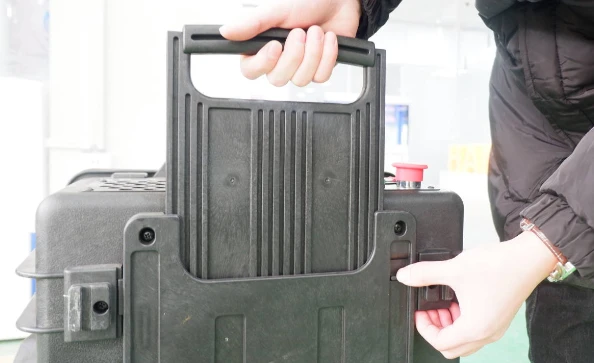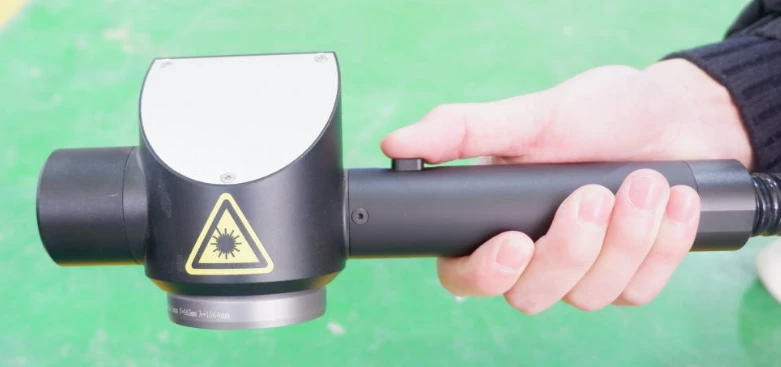 Handheld Fiber Laser Cleaning Machine Parameters
Model
HTC100
Laser Power
100W
Pulse frequency range
1-4000khz
Maximum pulse energy
1.5mj
Pulse Width
2-500ns
Delivery cable length
Factory 5 meters
Laser wavelength
1070nm
Cleaning head
Own brand
Control System
Own brand
Scan line diameter

160mm/210mm/254mm/330mm/420mm

(Optional)
Cooling system
Air cooling
Beam diameter
4.0±0.5mm
Anti-reflective protection
Have
Power Requirements
220V
Ambient temperature range
10-40 Degrees
Machine size
740*380*530mm
Net weight
33kg
220V AC power interface

The power switch, that is, the power-on and power-off buttons of the washing machine
Emergency stop knob
Trigger switch
Power-on

indication

Foot switch
Handle button, when the indicator light is green, it means that the laser can

be emitted
Fiber Laser Rust Cleaning Machine Features
It can work and run offline, and it can be cleaned when it is powered on.
Laser collimation output (4mm spot)
The laser cleaning head is extremely lightweight, weighing only 620g (without the armored cable). The fiber laser rust cleaning machine can be operated by hand for a long time.
Patented red light-assisted focusing technology. It can adjust the focus position according to different field lenses.
Wireless control, parameter setting, and light control can be realized remotely. And parameters can be updated anytime.
In the portable trolley case design, the weight of the whole machine is 28kg. It can be checked by high-speed rail or air.
Super integrated injection molding chassis, cushioning design, stable structure, wear-resistant, shockproof, and drop-resistant.
The cleaning head, lens, and control can all be put into the box. It can reduce external friction and better protect the cleaning head and lens.
Handheld Fiber Laser Cleaning Machine Advantages
The operation interface provides 8 cleaning modes, which can be switched by clicking the scan mode option on the remote control:
① Linear mode
② Rectangular mode
③ Circular mode
④ Sine mode
⑤ Double chord mode
⑥ Text mode
⑦ Lissa mode
⑧ Archimedes spiral

Different Supports Languages
The laser cleaning system independently developed by HANTENCNC supports Chinese, English and Japanese.

Main Industry Applications of Laser Machine Market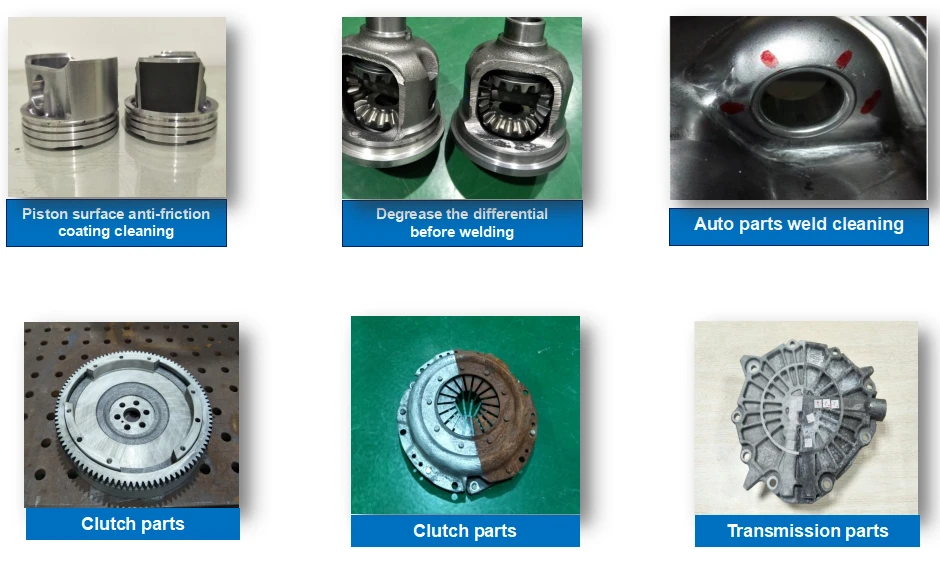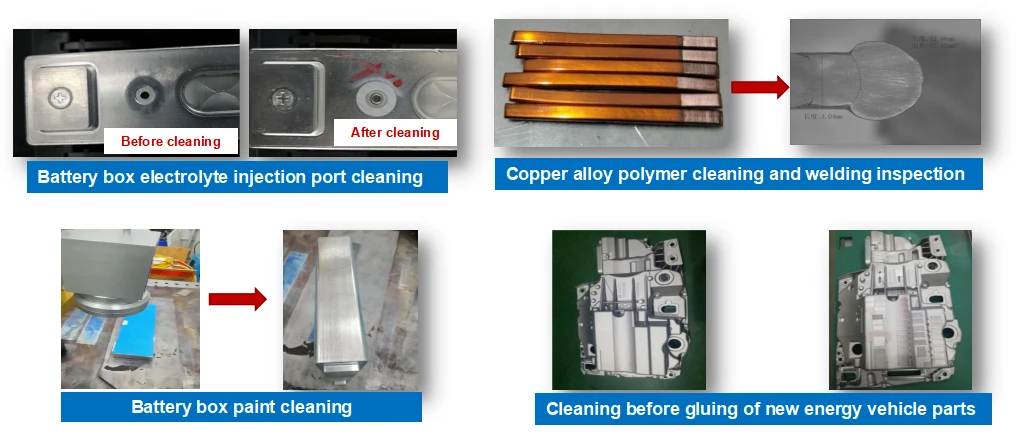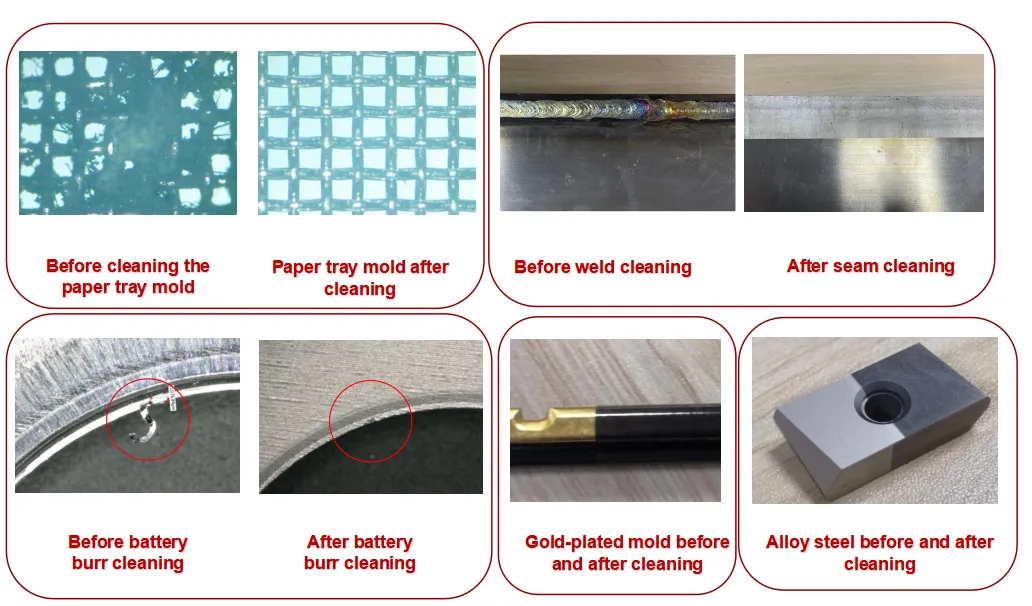 Actual Cases and Customer Inspections