Laser Rust Cleaning Machine Parameters
Model
HTCM200
HTCM300
Laser Power
200W
300W
Pulse frequency range
1-4000khz
1-4000khz
Maximum pulse energy
1.5mj/1.8mj/5mj
1.8mj/5mj/12.5mj
Pulse Width
2-500ns
2-500ns
Delivery cable length
Factory 5 meters
Factory 5 meters
Laser wavelength
1070nm
1070nm
Cleaning head
Own brand
Own brand
Control System
Own brand
Own brand
Cleaning range
105*105mm

140*140mm

160*160mm

185*185mm

300*300mm

(Optional)

105*105mm

140*140mm

160*160mm

185*185mm

300*300mm

(Optional)

Cooling system
Air cooling
Air cooling
Energy consumption
≤1500W
≤1600W
Anti-reflective protection
Have
Have
Power Requirements
110V/220V
110V/220V
Ambient temperature range
10-40 °C
10-40 °C
Package dimensions
560*640*980mm
560*640*980mm
Gross weight
85kg
85kg
Laser Cleaner For Rust Details
Hand-held design, in line with ergonomics. It is suitable for long hours of work.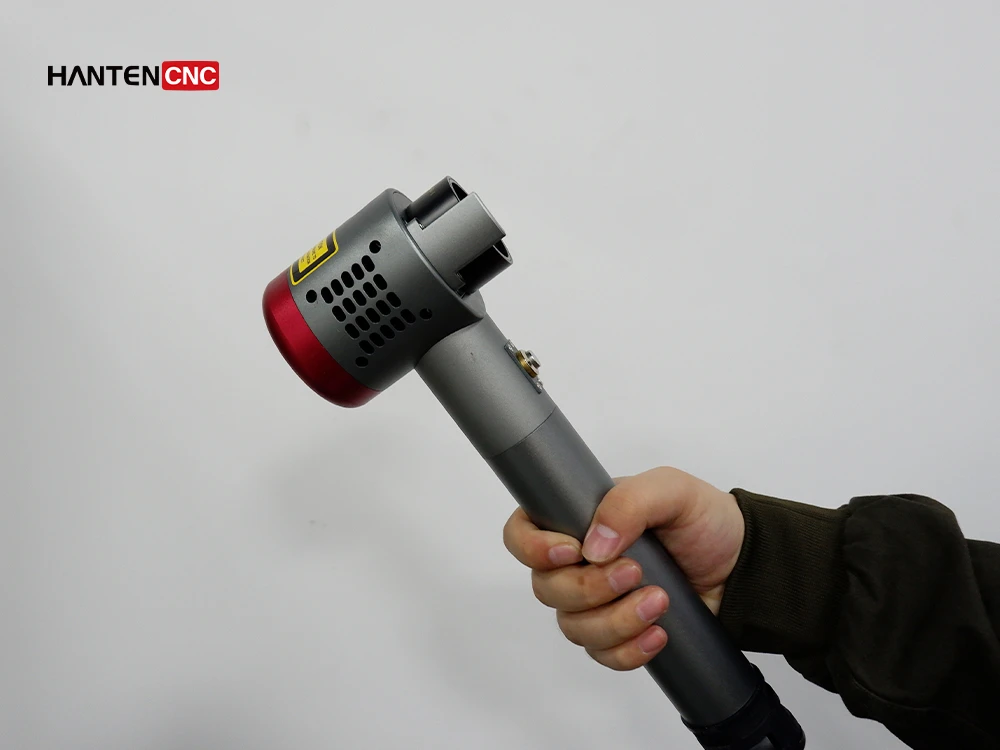 200W rust cleaning laser machine head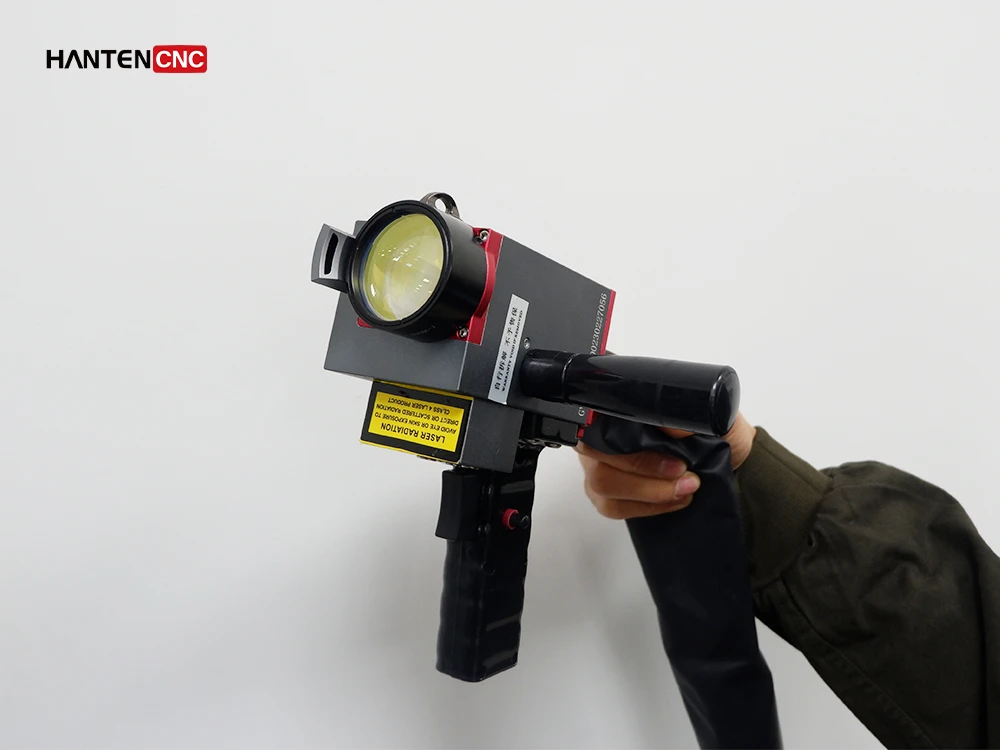 300W rust cleaning laser machine head
The machine can be turned on with one button. It is easy to operate and saves time.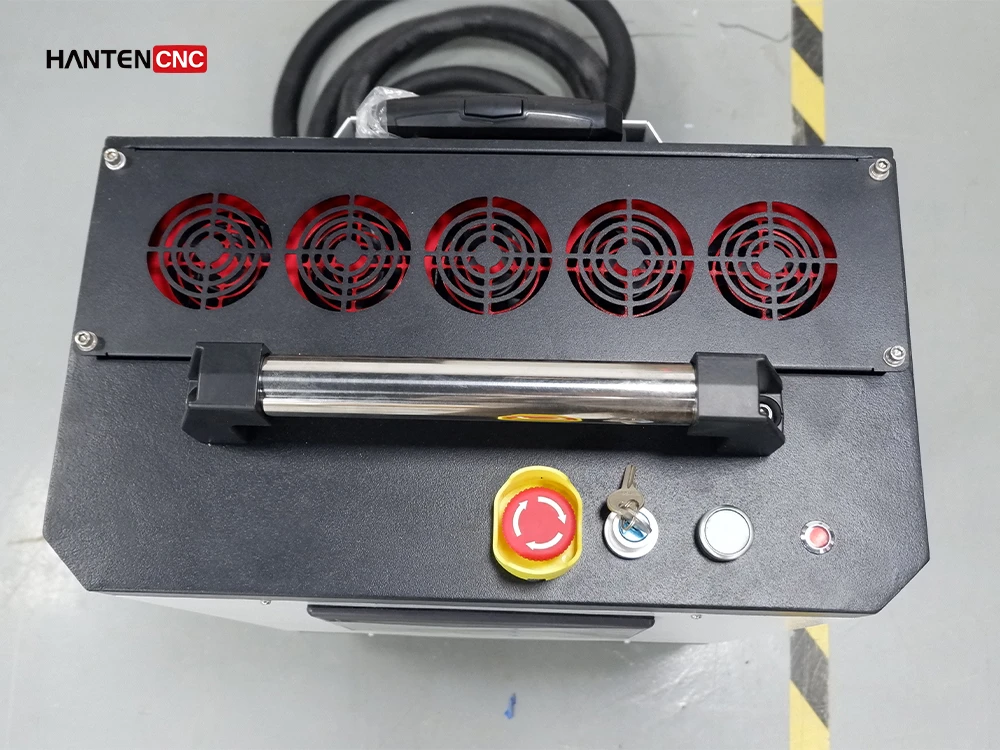 This laser cleaner for rust is digitally designed. The machine is easy to set up and supports multi-language customization.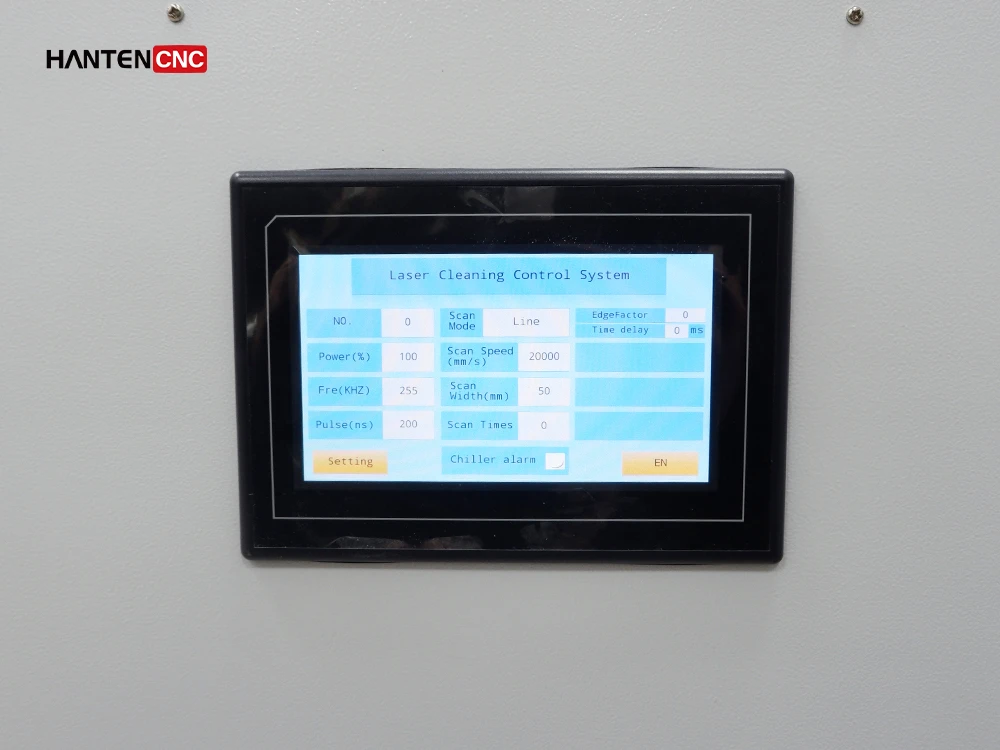 There are 4 universal wheels on the bottom of the chassis, which are both portable and drawable.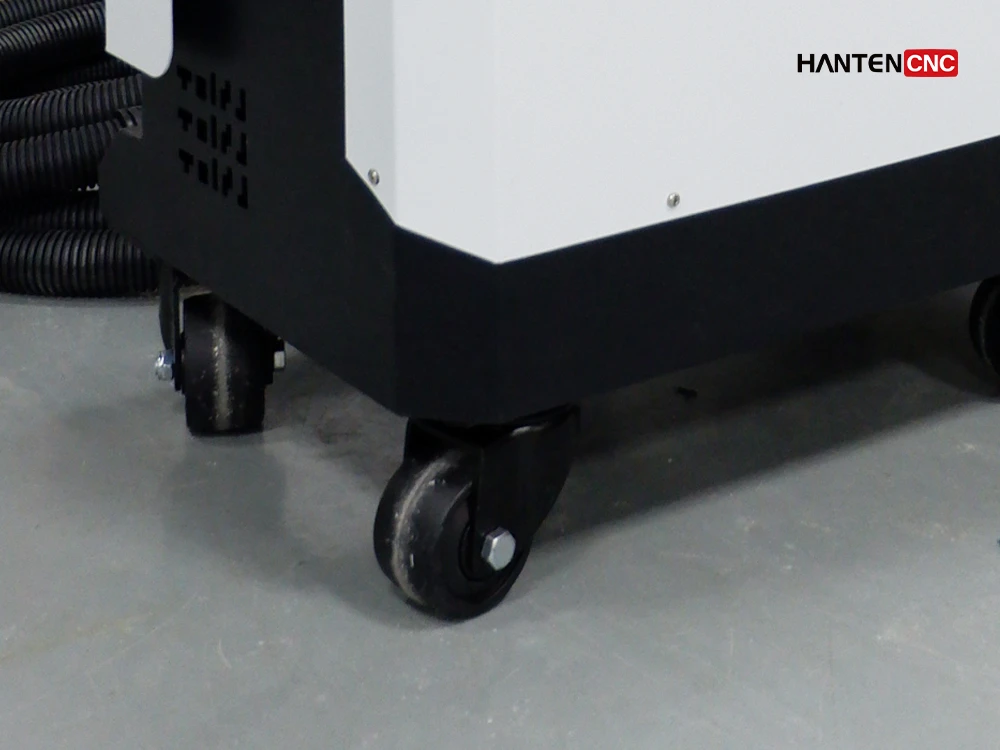 Laser Rust Cleaning Machine Features
HANTENCNC pulse laser cleaning machine can remove rust and oil on the surface of objects in a very short time. The cleaning speed is fast, and the efficiency is high.
Green Environmental Protection
The rust cleaning laser machine does not require any chemicals during the cleaning process. It will not produce waste gas, wastewater, and other pollutants during the cleaning process. It has good energy-saving and environmental protection effects.
Does Not Damage The Base Material
The pulsed laser beam can precisely control the cleaning depth without causing any damage to the surface of the object.
Wide Range of Applications
A pulse laser cleaning machine can be applied to clean various materials. Including metal, wood, ceramics, stone, and so on.
The operation interface provides 7 cleaning modes. The operator can click the scan mode option on the interface to switch (cycle switching):
① Linear mode
② Rectangular mode
③ Circular mod
④ Sine mode
⑤ Double helix mode
⑥ Free mode
⑦ Circle

Set the system language mode, currently supports Chinese, English, Traditional, Russian, Japanese, Spanish, German, Korean, French, etc. 9 languages. The required language can also be customized according to the needs.

Pulse Laser Cleaning Machine Cleaning Effect