UV Fiber Laser Marking Machine Details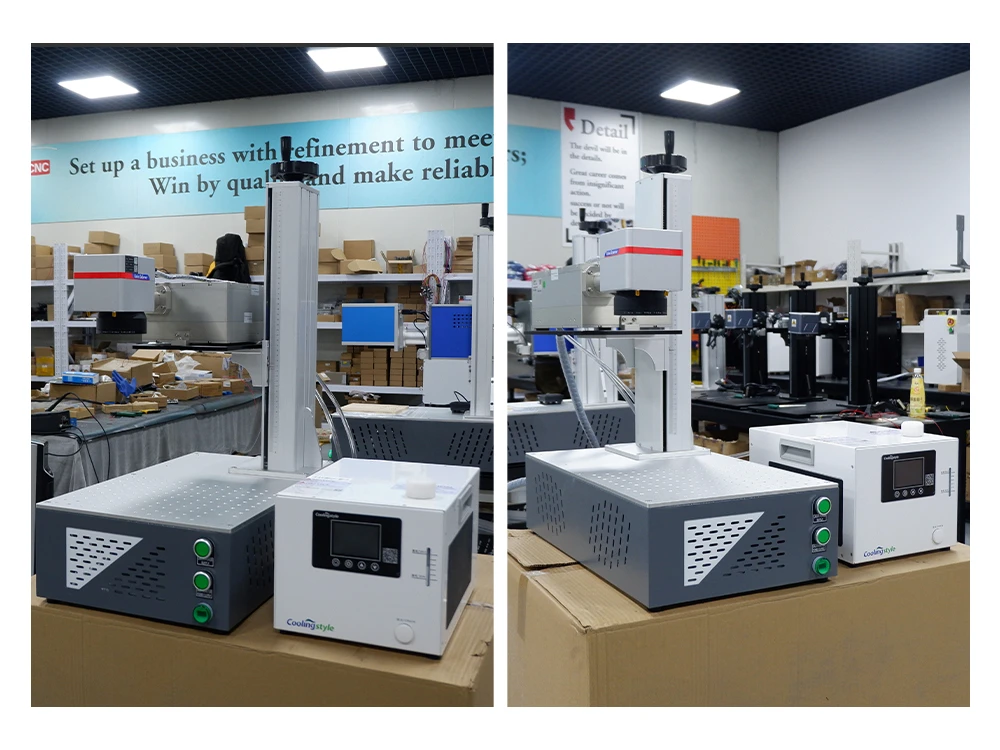 UV Laser Engraver Machine Parameters
| Model | 3W/5W UV Laser Marking Machine |
| --- | --- |
| Laser source | 3W/5W laser source |
| Laser wavelength | 355NM |
| Cooling system | Air Cooling |
| Marking Speed | 0-7000mm/s |
| Repeatability accuracy | ±0.003mm |
| Marking line width | ≤0.01mm |
| Minimum character | 0.2mm |
| Marking area | 100*100mm |
| Marking depth | ≤0.01mm |
| Working voltage | AC220V single phase 50Hz(option) |
Laser galvanometer
HANTENCNC selects high-quality vibrating mirrors. Marking speed is fast. High engraving precision. Long service life, no consumables.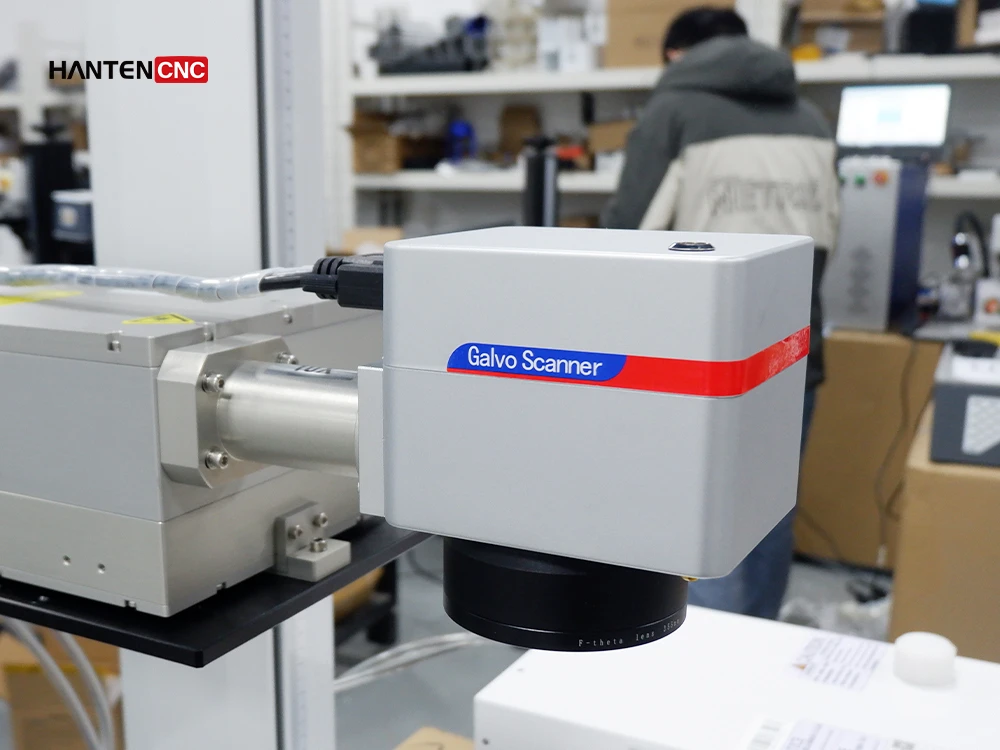 Water cooler
Circulating water cooling, the temperature is controlled within the range. Extend the working life of the UV laser marking machine and improve the marking accuracy.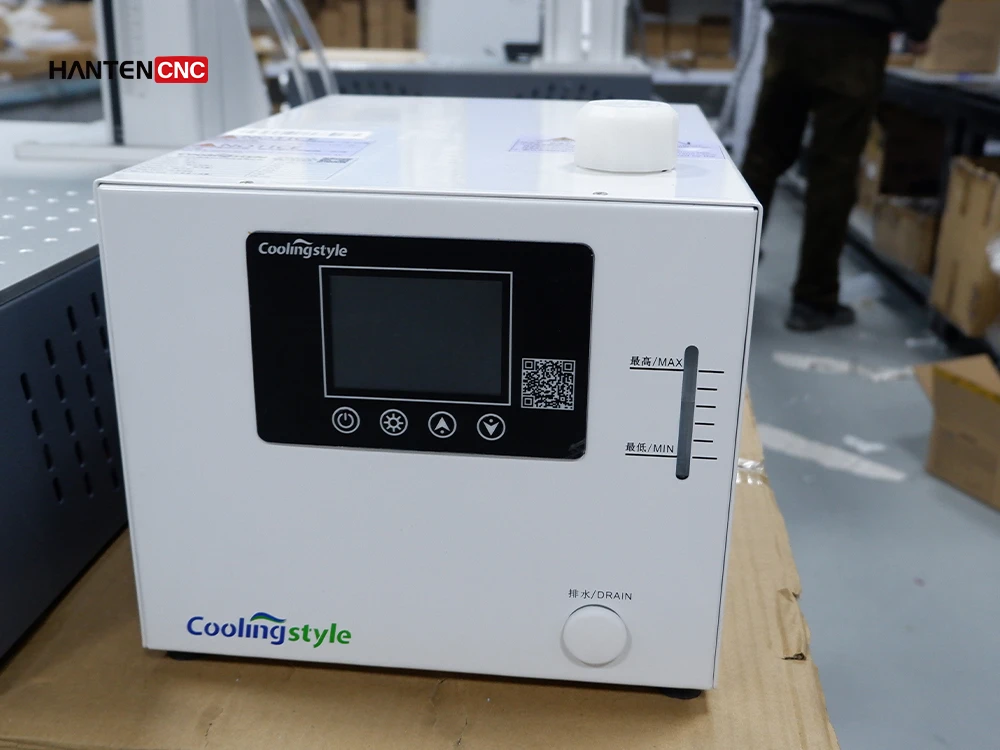 Control switch
One key to open. Simple operation and stable performance.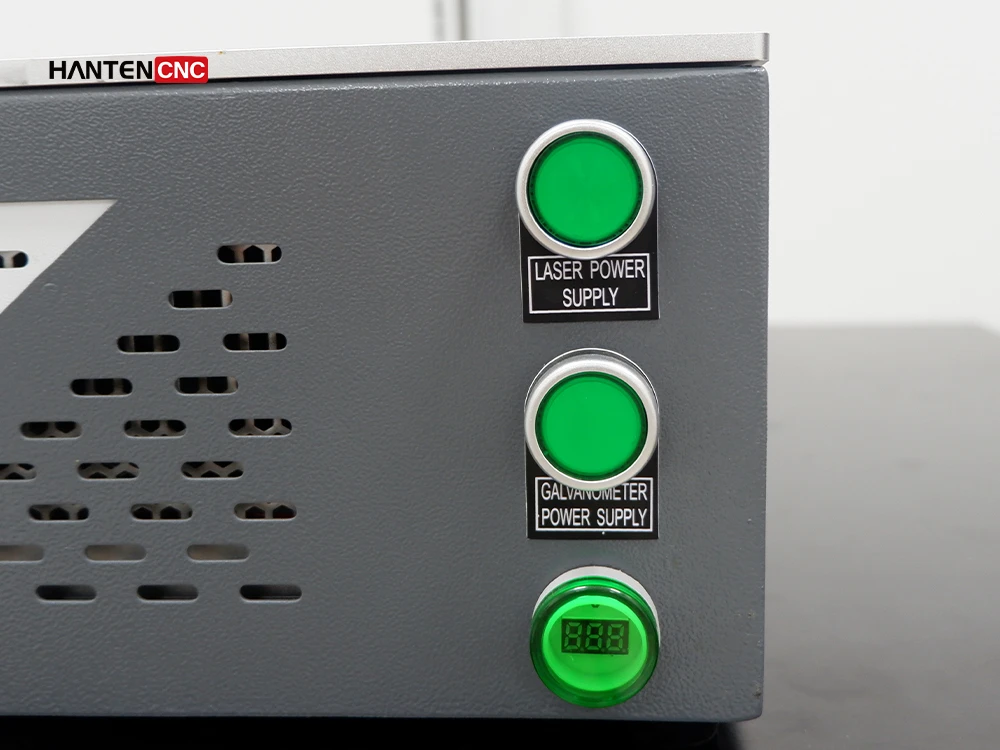 Features of UV laser marking machine:
High precision: the wavelength of ultraviolet laser is relatively short. It can achieve finer marking lines and higher resolution, making the marking results more delicate and clear.
High efficiency: the energy density of ultraviolet laser is high. The marking task can be completed in a short time and the production efficiency can be improved.
Multi-material application: UV laser marking machine is suitable for marking various materials. Including plastic, glass, ceramic, acrylic, PVC, etc. Will not damage the surface of raw materials.
High durability: adopt high-quality laser and optical system. It has a long service life and stability. Able to adapt to high-intensity use in industrial environments.
Easy to use: connect to a computer for control. Simple operation and convenient use.
Actual Cases and Customer Inspections