CNC Laser Marking Machine Parameters
Model
HTF20/30/50

Laser source

MAX/Raycus/JPT

Laser wavelength

1064nm

Laser power

20W/30W/50W

Frequency

20kHz~80kHz

Marking speed

0-7000mm/s

Resolution

0.001mm

Repeat positioning accuracy

0.003mm

Marking area

110mm/150mm/175mm/200mm/300mm

Minimum line width

0.01mm

Minimum character height

0.1mm

Cooling system

air cooling

Working voltage

0.5KW/AC220V/50Hz(option)




110V voltage can be customized

Working environment

0~35°C humidity≤90%

Galvo head/galvanometer

Sino galvo head

Field Lens

Hansel/Opex field lens

Software

EZCAD2/BSL
Introduction to The JPT Laser Marking Machine
The HTF20/HTF30/HTF50 desktop laser marking machine has stable output power and good optical mode. The Raycus laser marking machine has excellent high-quality beams and high efficiency. It is simple to operate, with no consumables. The mark is more fine and clear. In the field of depth, smoothness, and fineness, requirements have irreplaceable advantages.
The design of this cabinet with wheels eliminates the need for an extra table to put the machine on and leaves space for the machine. Which comes with space for legs to sit and use the machine, saving time and effort. The column scale is clear. Control panel for easy operation.
JPT Laser Marking Machine Features
Non-contact marking. The marked material is not damaged or deformed and can be marked with graphics, text, logos, codes, etc.
Computer drawing and typesetting, easy to operate.
The marking effect is permanent, and the anti-counterfeiting performance is strong.
High marking accuracy, beautiful, with strong appreciation.
The laser marking machine mainly consists of an oscillating mirror, field mirror, column, and fiber laser. The following is a detailed description of each of the machine's accessories.
Vibroscope for 2d machines, mainly with RC1001 and RC7110. (Customised on request)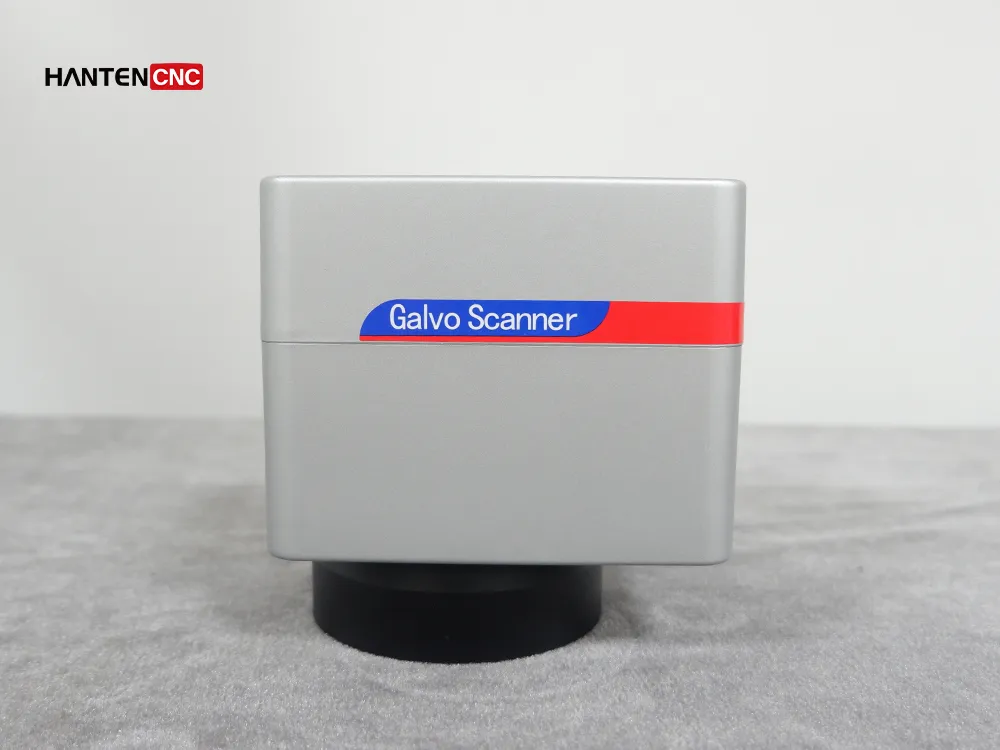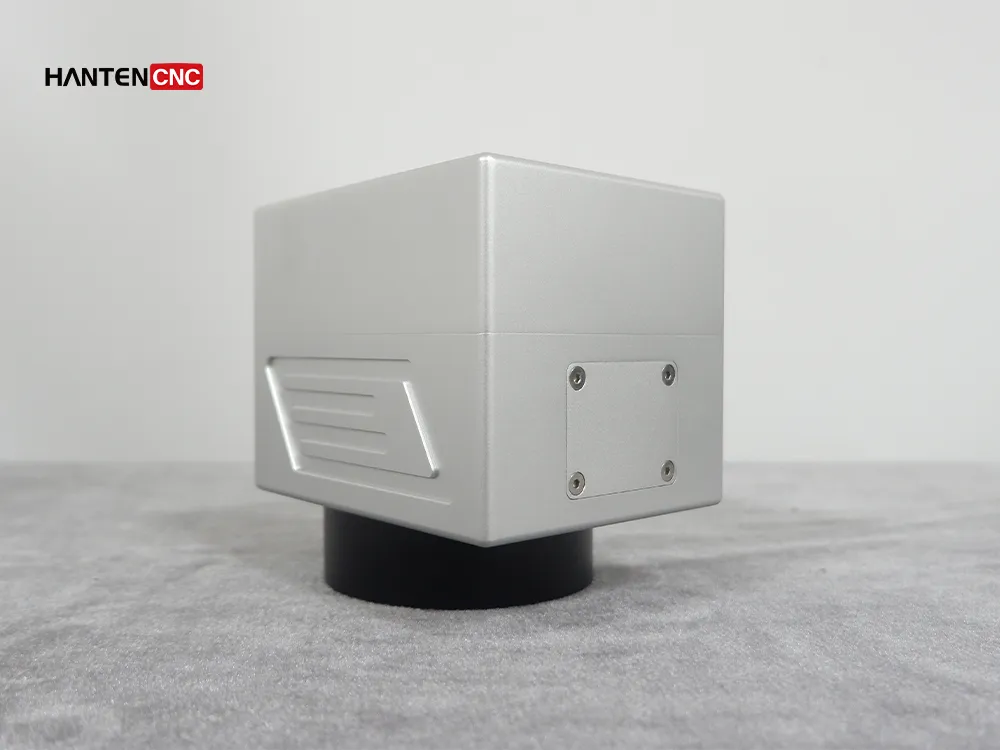 Field mirror working area: 110mm×110mm / 150mm × 150mm / 175mm × 175mm / 200mm × 200mm / 300mm × 300mm

. You can choose the right field mirror according to the marking material.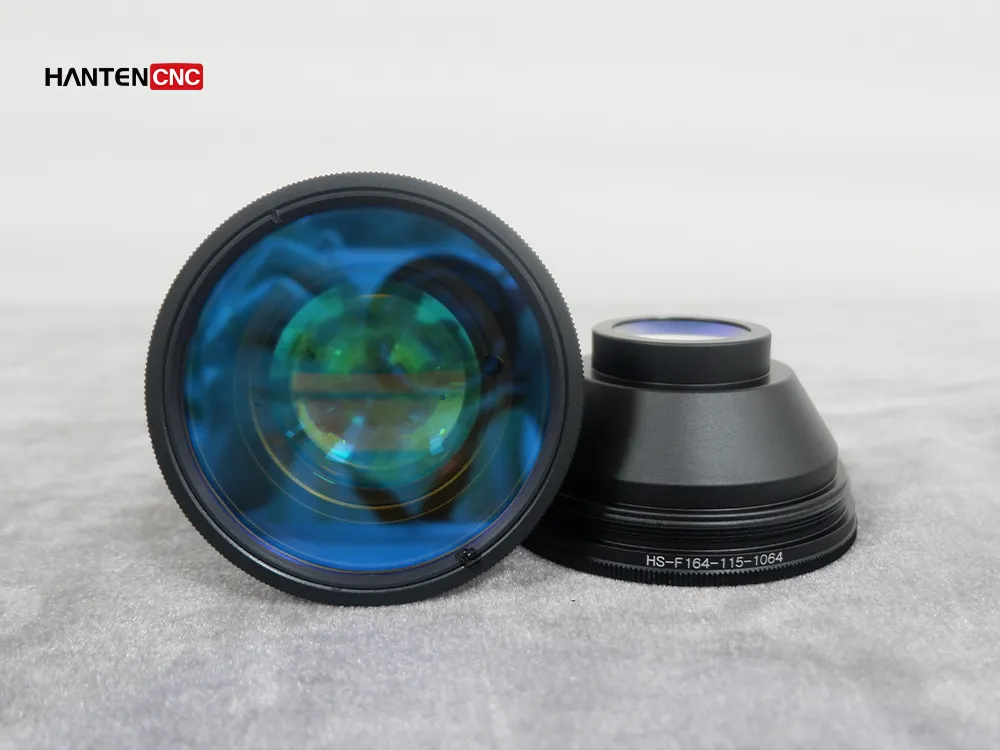 The core component of the machine is the laser. HANTENCNC's lasers are Rekor, Chuangxin, and JPT.
The lasers of Rike are 20w, 30w, 50w, 60w, 100w.
The HANTENCNC lasers are 20w, 30w 50w.
JPT lasers are 20w, 30w, 50w, 60w, 100w.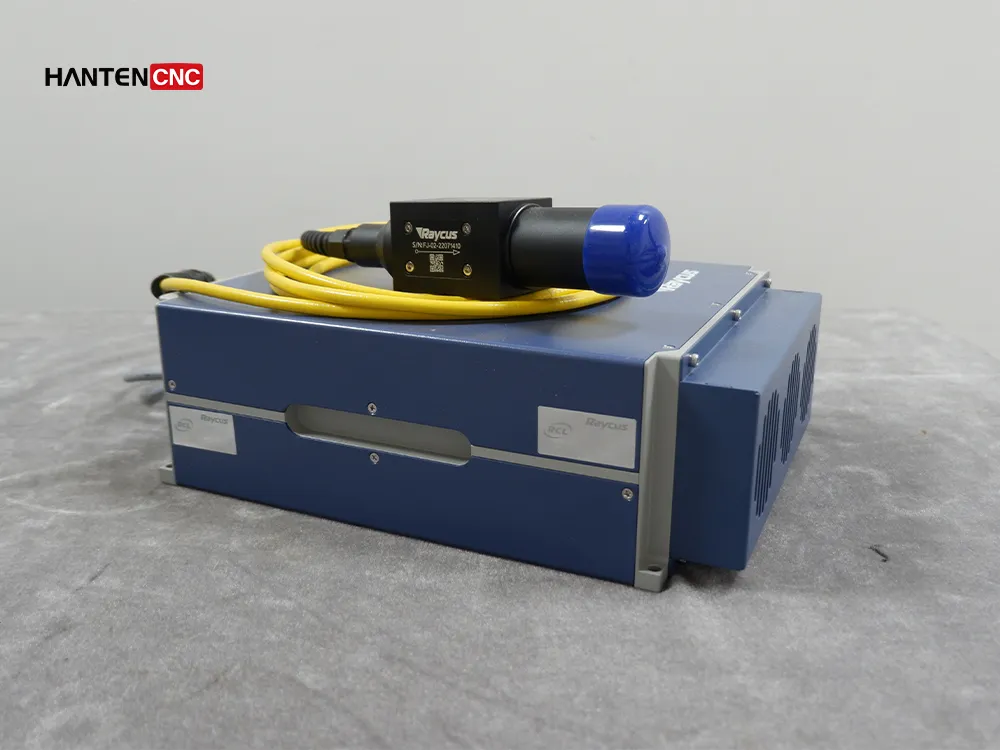 Raycus Laser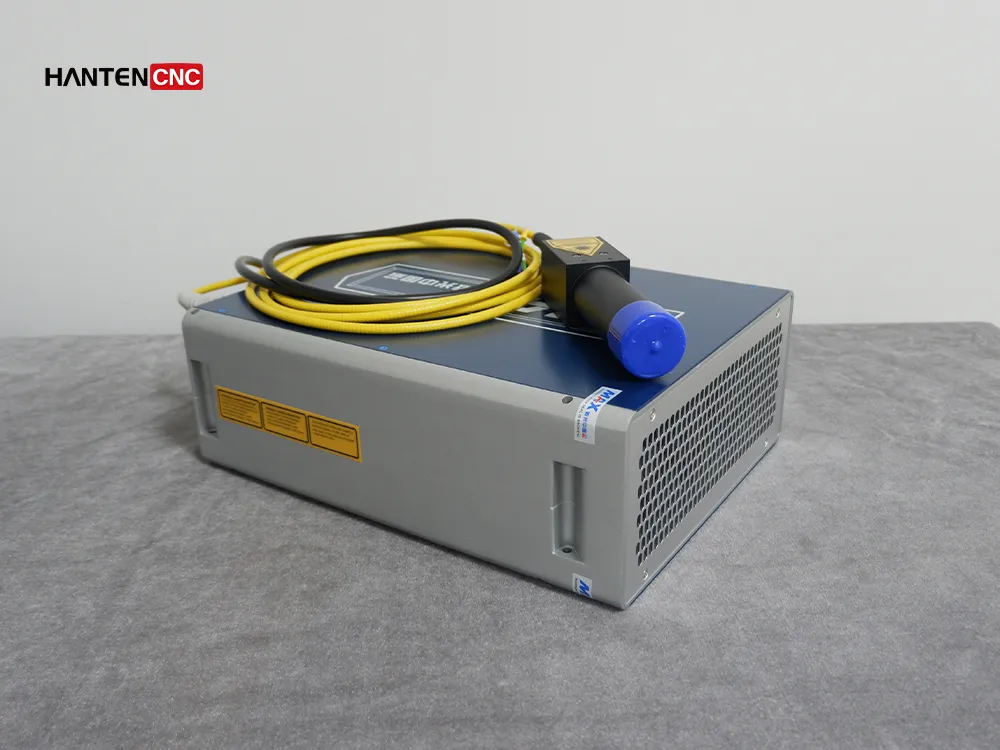 MAX Laser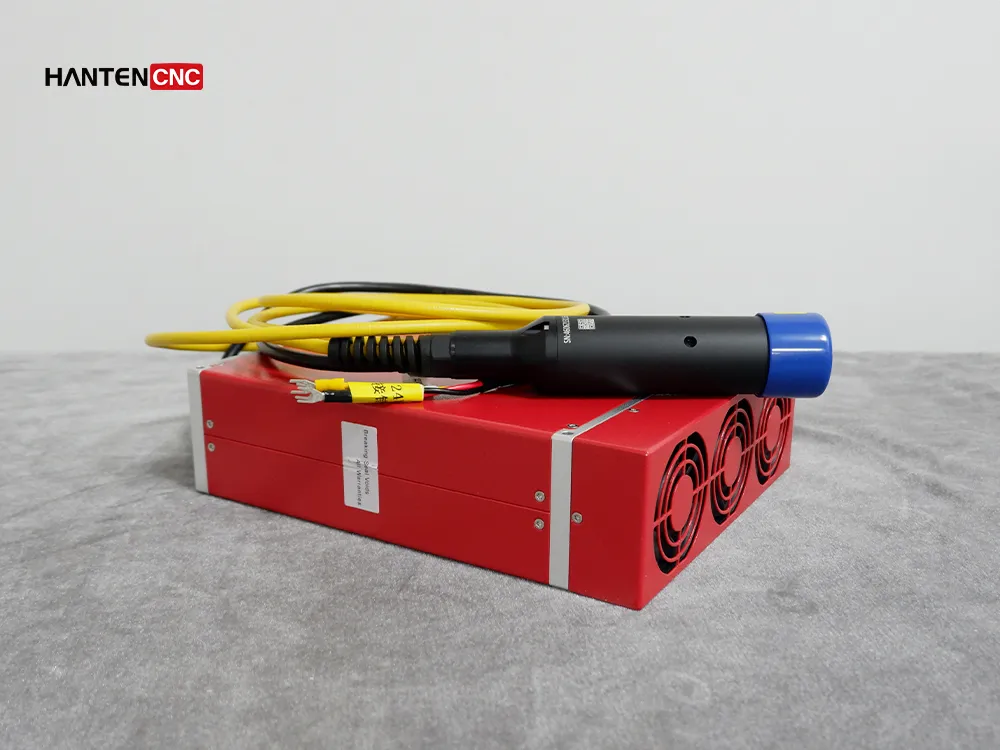 JPT Laser
In addition to the core accessories, we offer different machine accessories to help you perform your work better. If you want to use it for ring and bracelet marking, you can choose our 50mm or 69mm swivel axis.
Swivel axis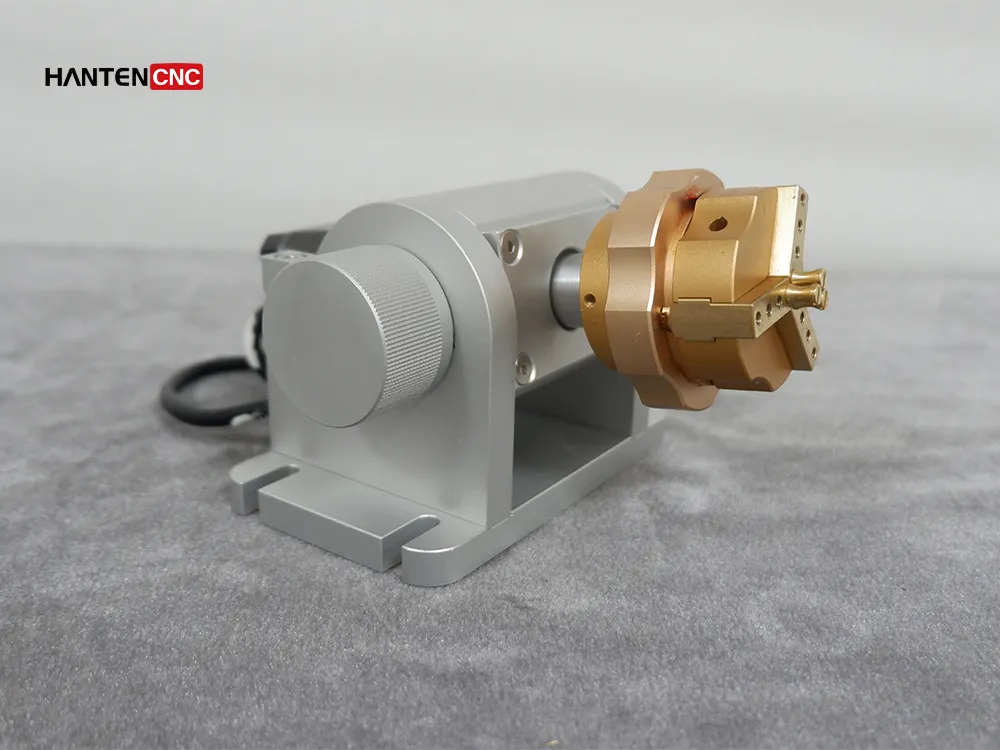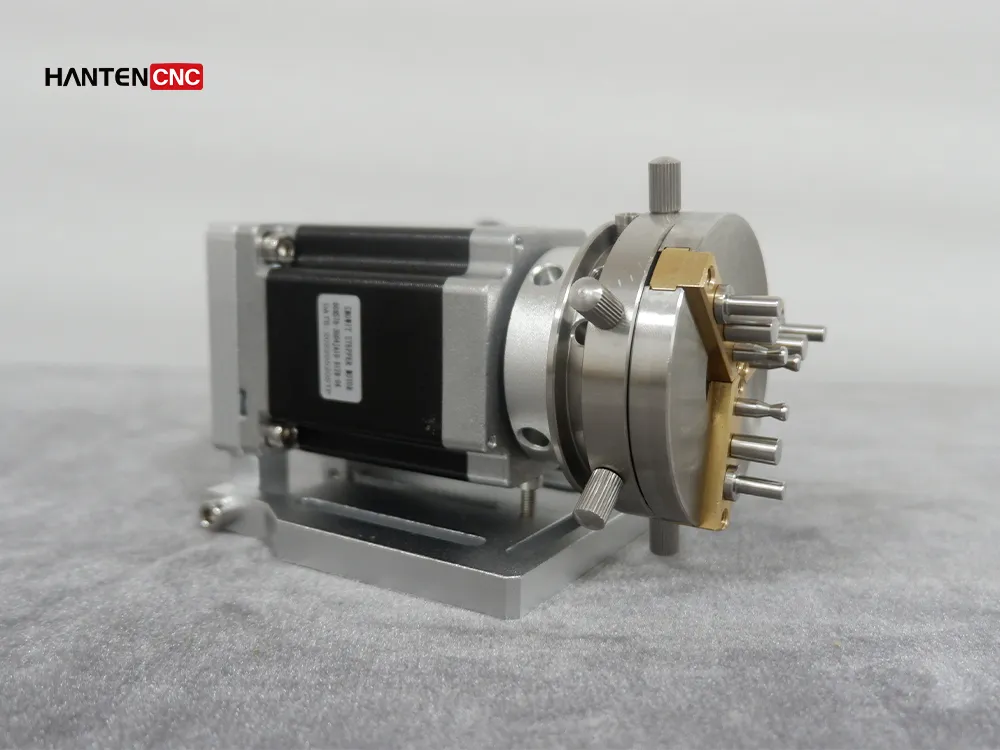 If you want to use it for marking water cup options or for marking objects with larger diameters, you can choose from our other styles of rotary axes.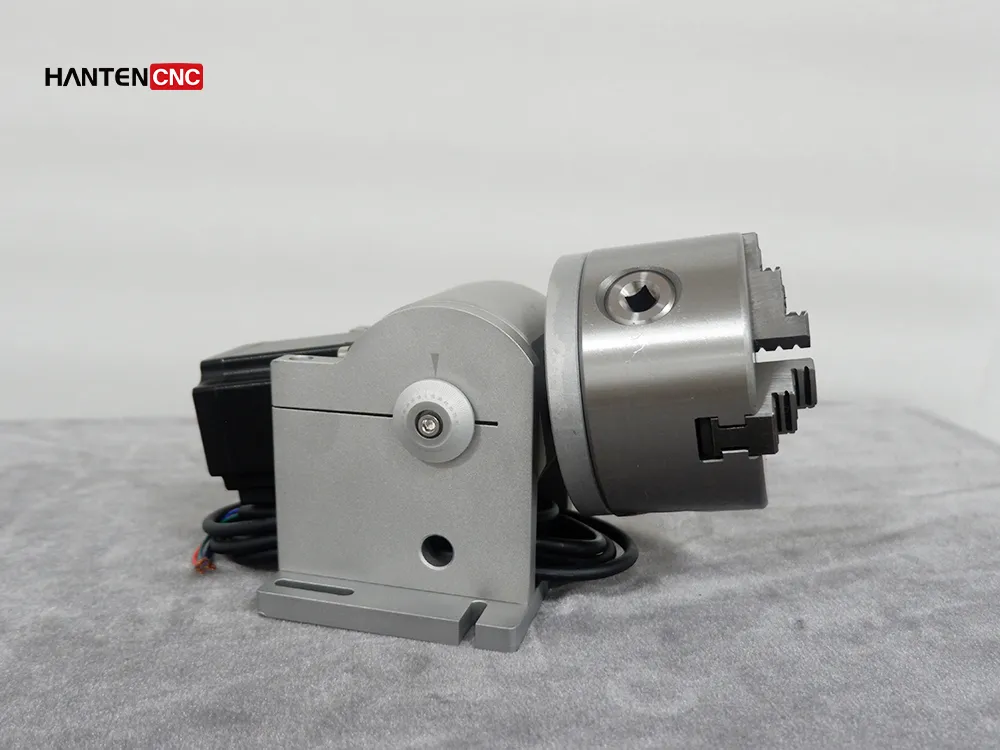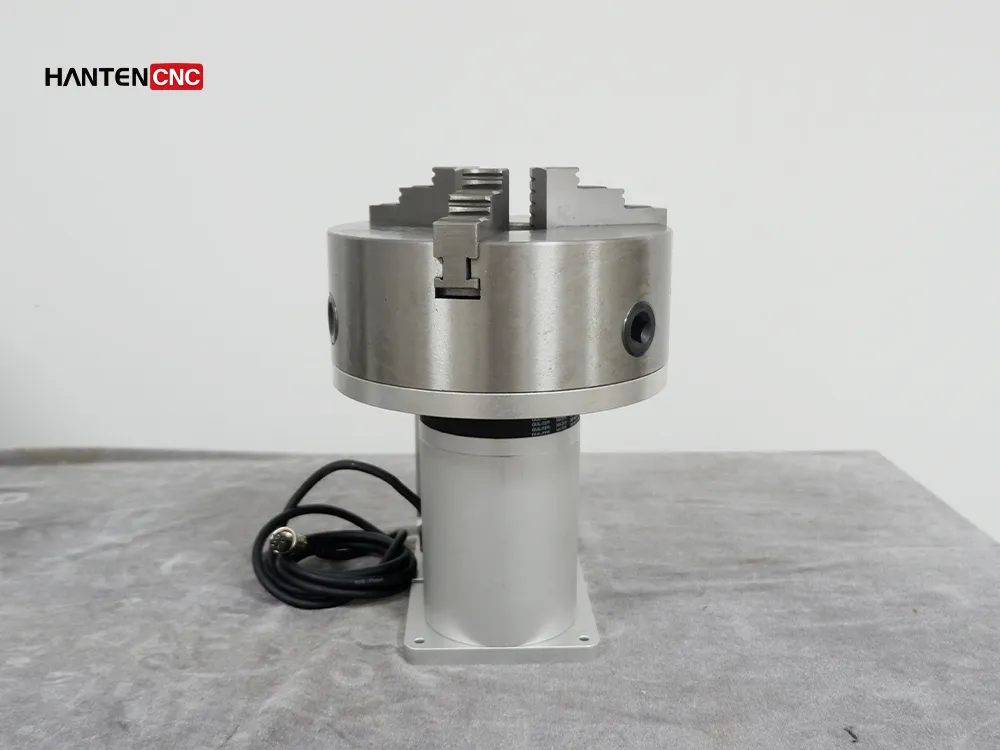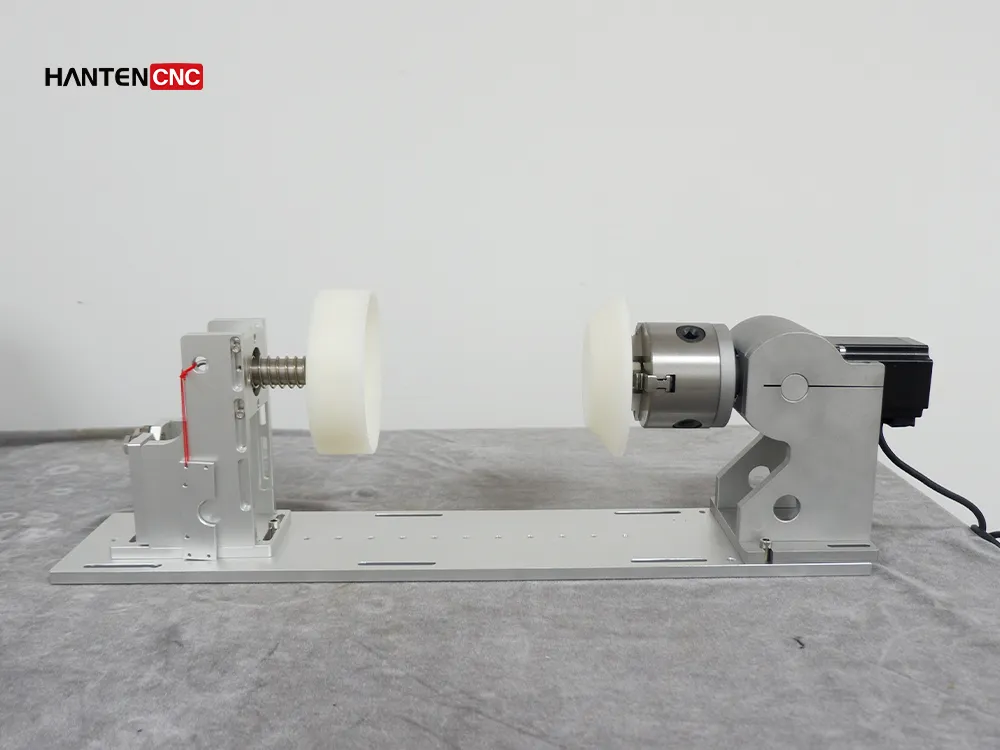 Customised swivels according to your material.
If your material is more complex, please consult us. We will provide you with the right solution. If you want to mass-produce work, you can choose from the following tools (which can be customized to your needs).
Disc Tooling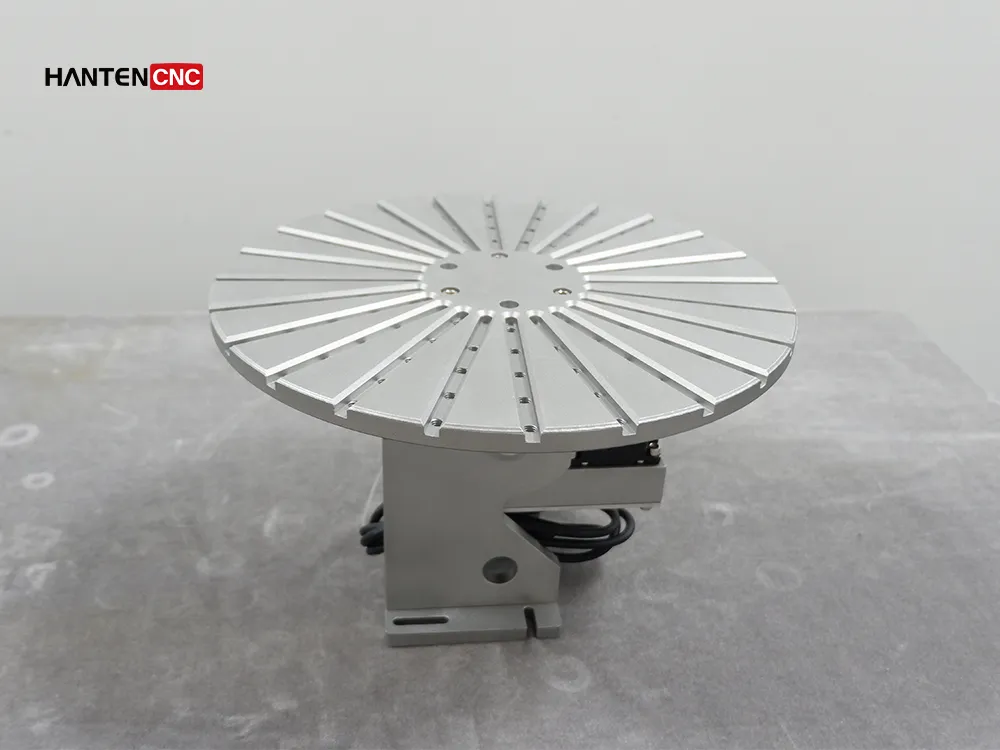 Bespoke Workwear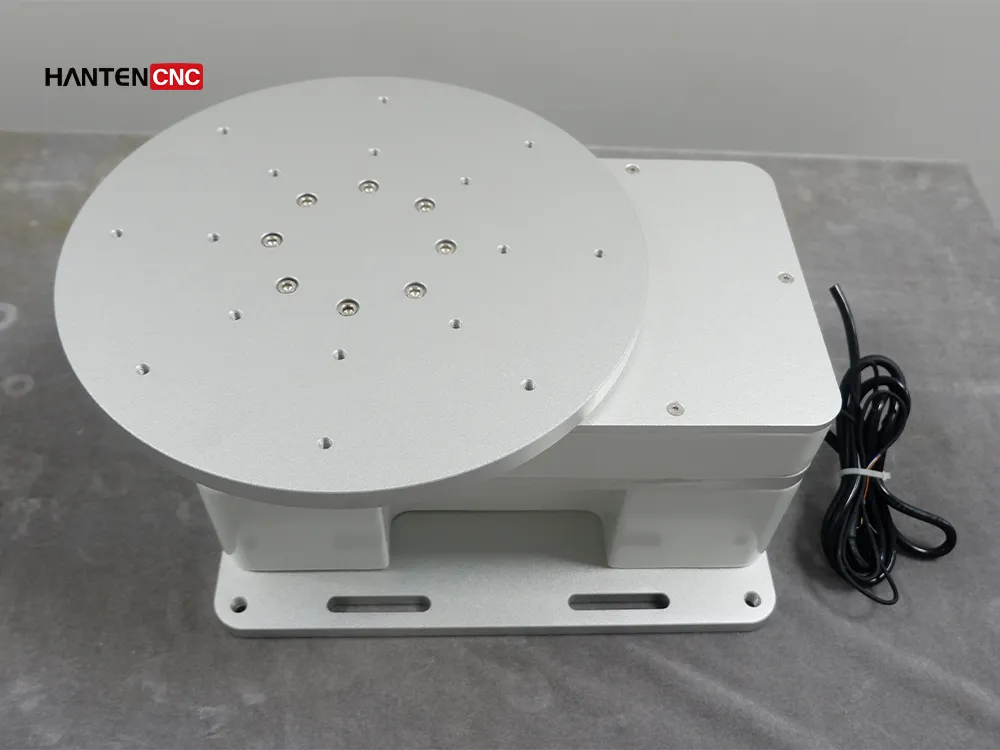 Custom fountain pen workwear conveyor belt.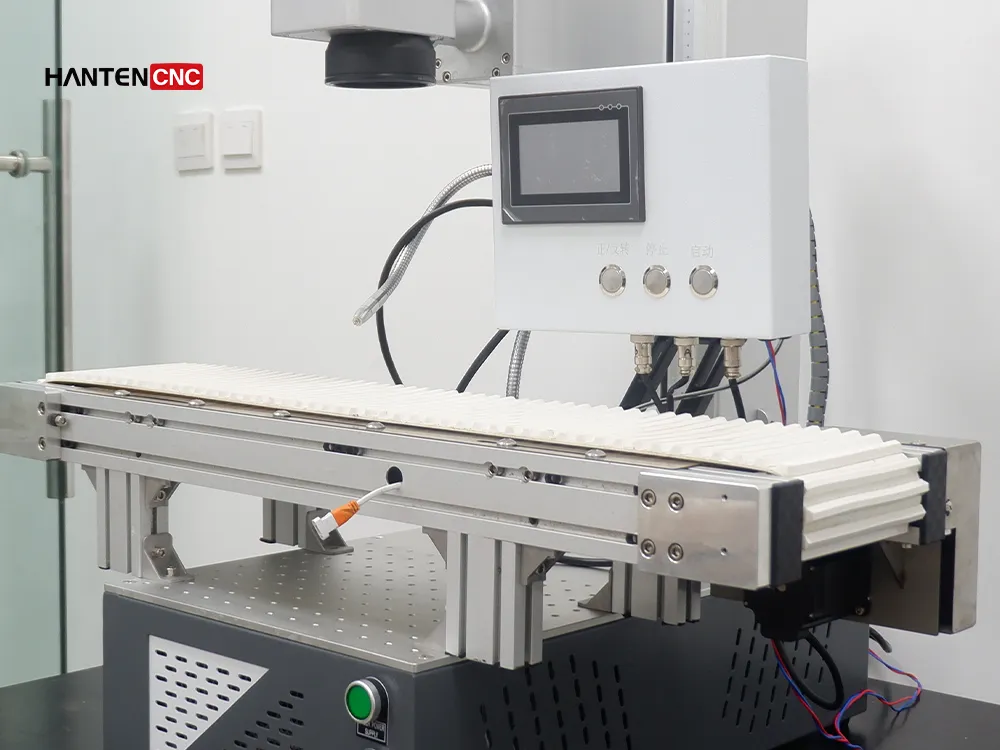 If you need to fix the material, you can choose our metal clip.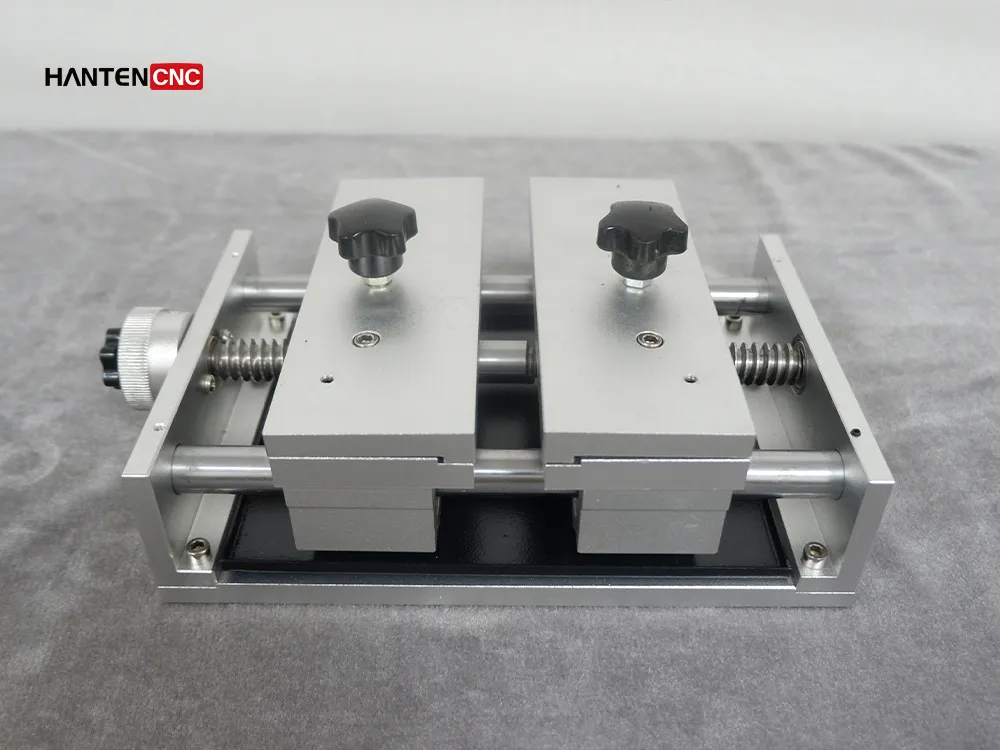 Other free accessories for the machine.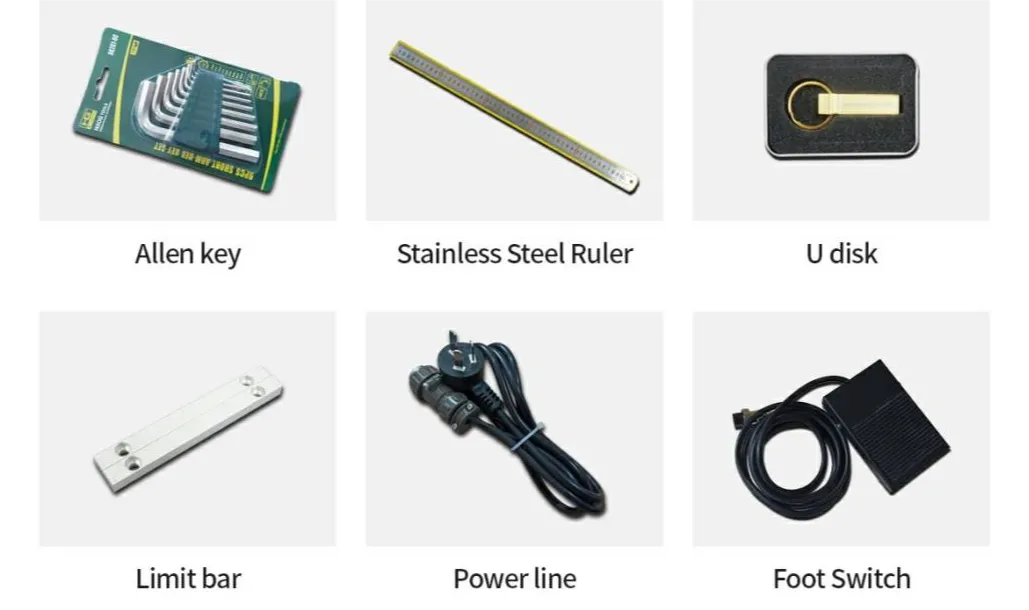 More Models to Choose From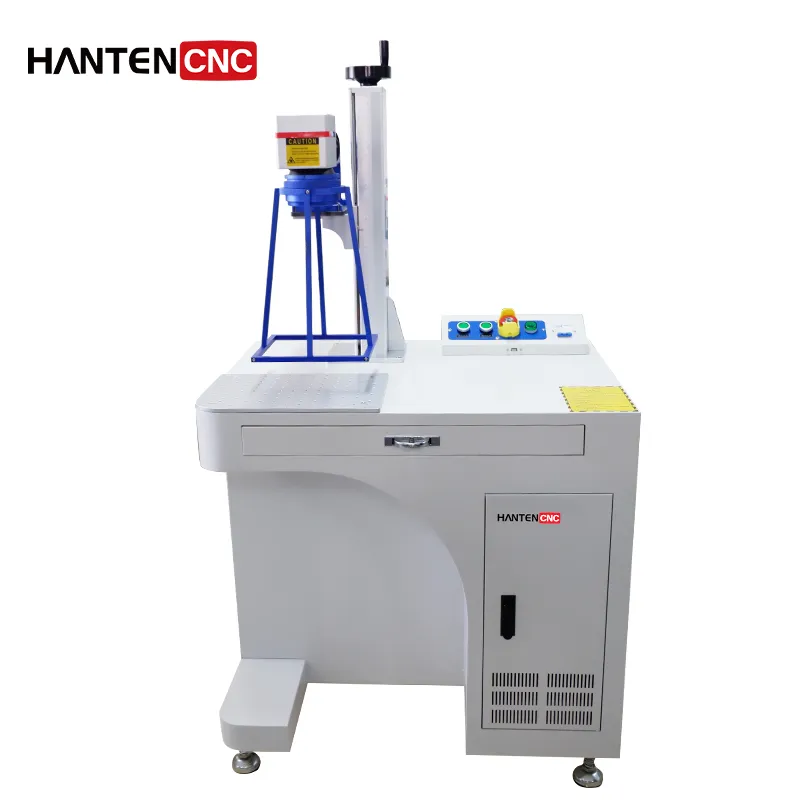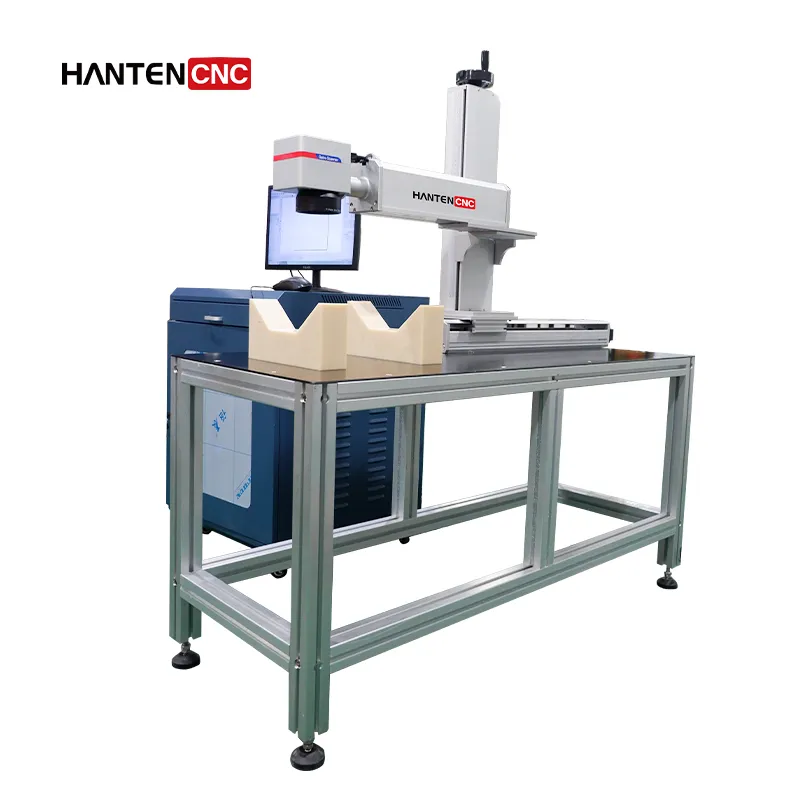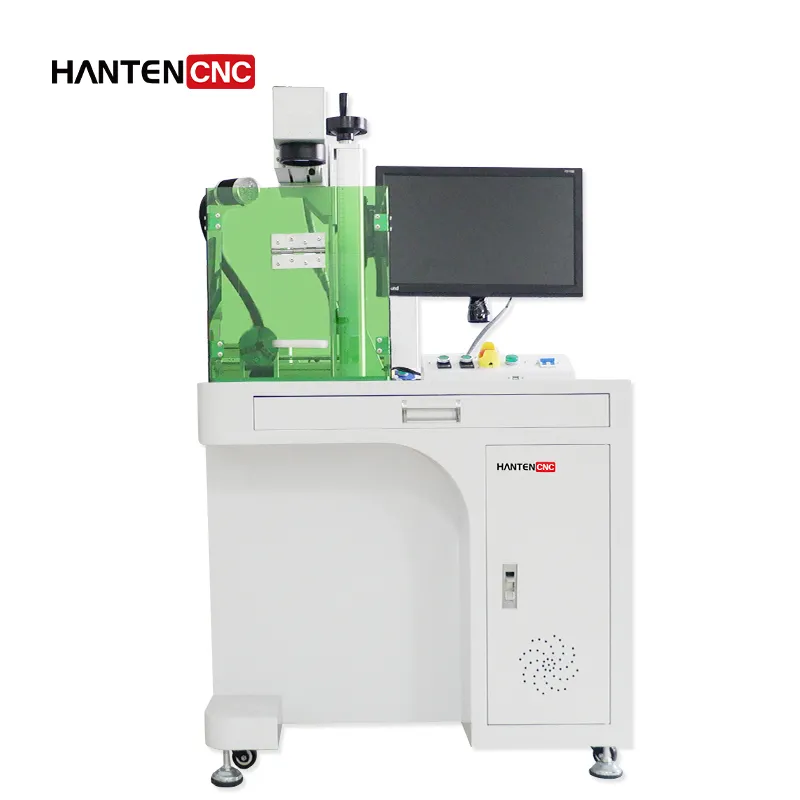 Laser marking machine with positioning cover
Laser machine for the inside of cylinders
Laser marking machine with acrylic shield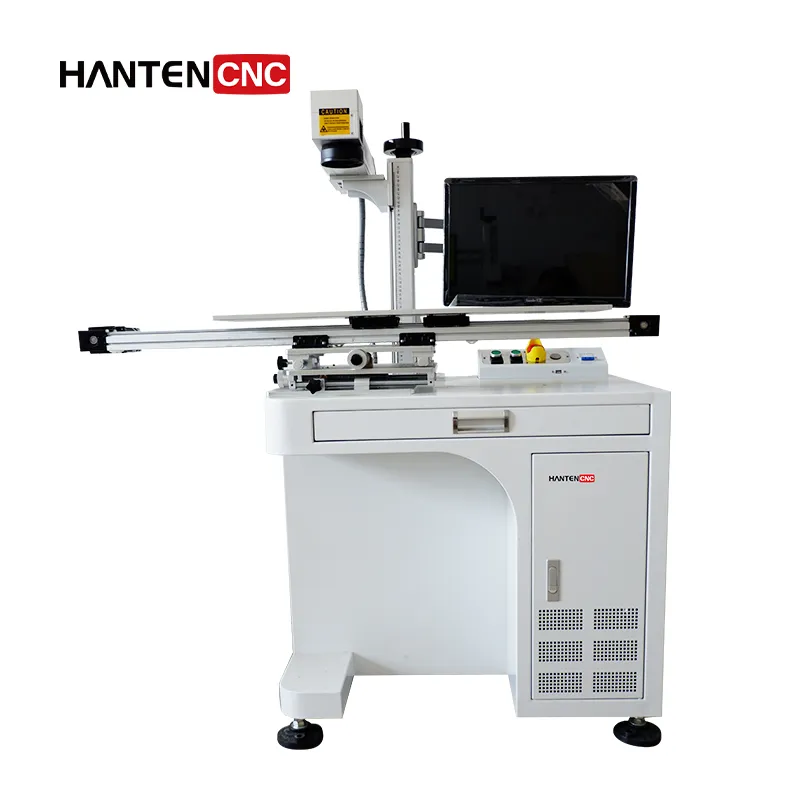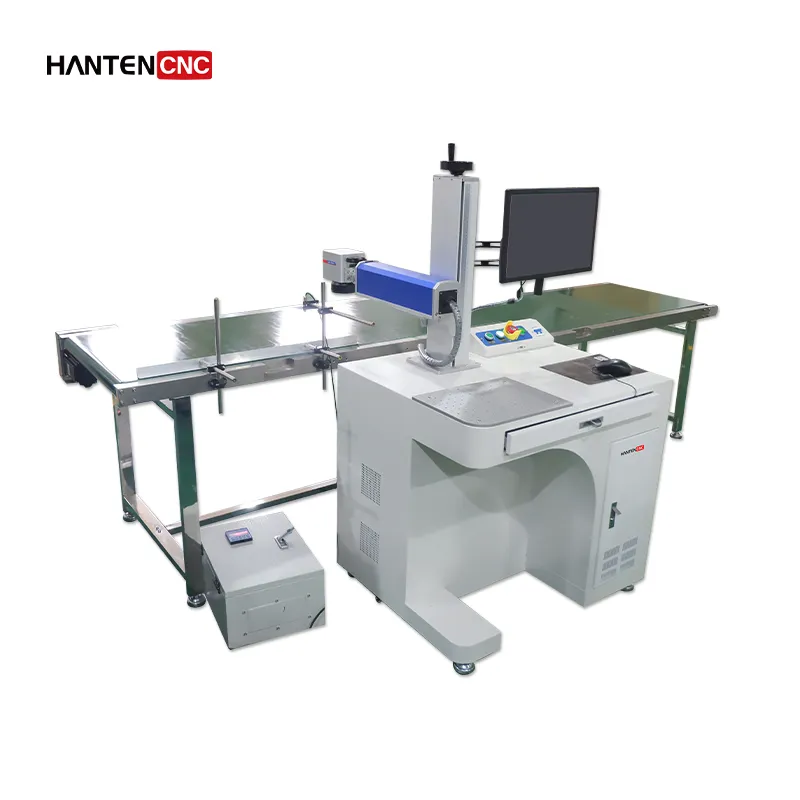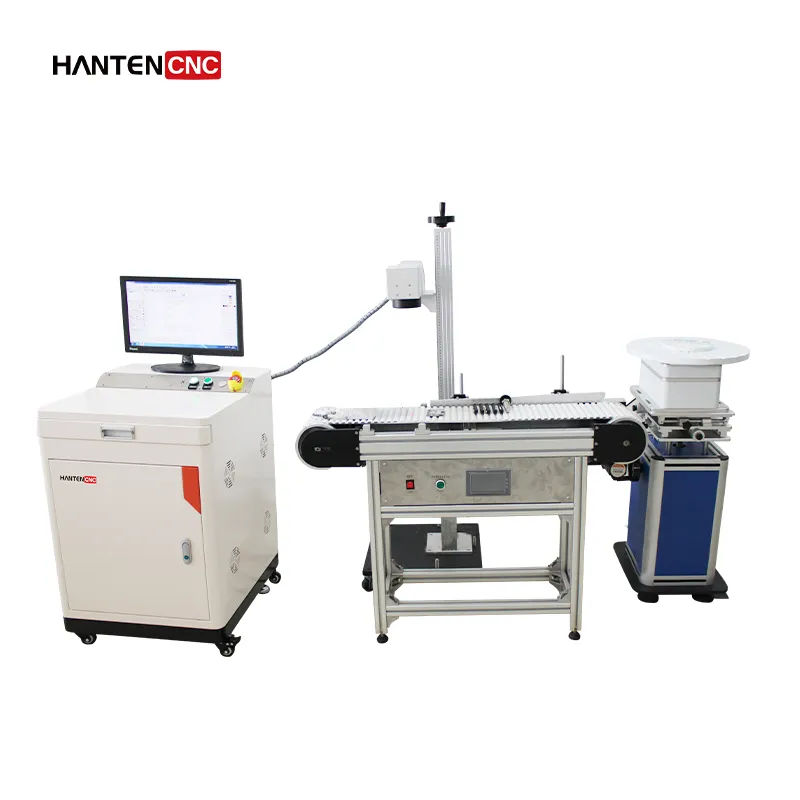 Laser marking machine plus die transfer
Laser marking machine plus 3m conveyor belt
Laser marking machine with pen conveyor
20 Watt Laser Marking Machine Applications
It is suitable for marking and engraving of various metal materials and some non-metal materials

.

Electronic and communication products, integrated circuit chips, computer accessories and electrical appliances.
Various precision parts, automobile and mechanical parts. Hardware tools, instruments and meters, aerospace devices.
Jewellery, clocks and watches, gifts, office supplies, trademark signs, sanitary ware.
Marking Laser Machine Sample Display
Metal Marking
Non-metallic Marking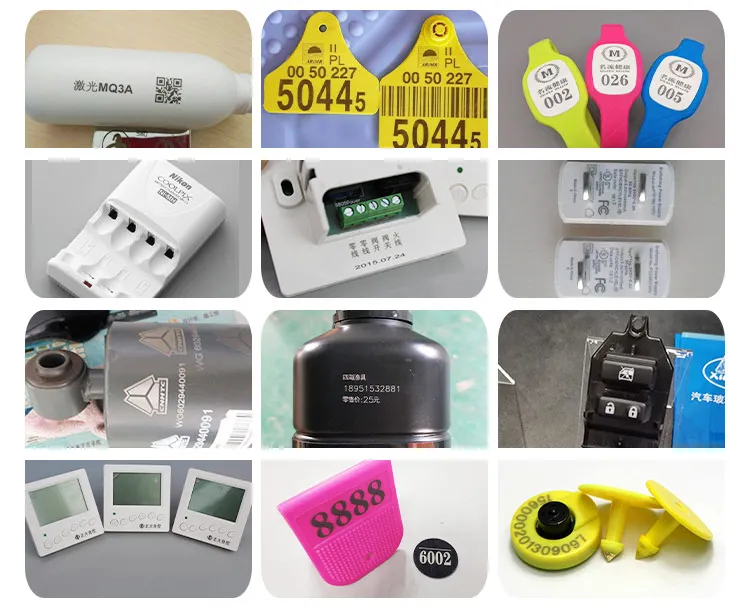 Personalisation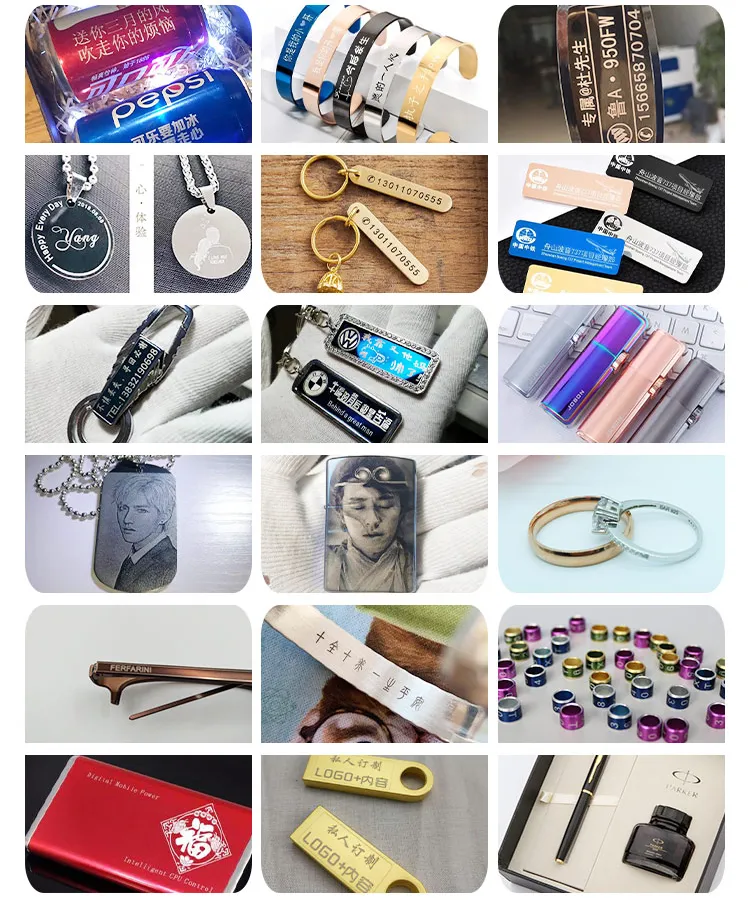 Deep Engraving and Cutting of Metal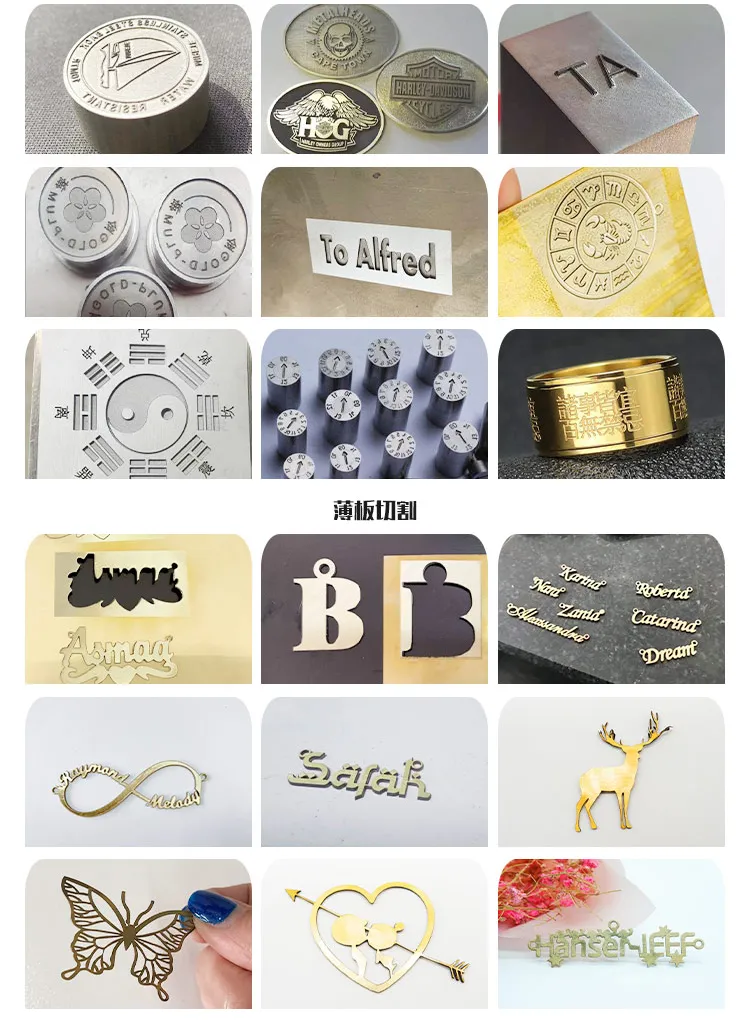 Practical Examples and Customer Inspections