Laser marking machine product display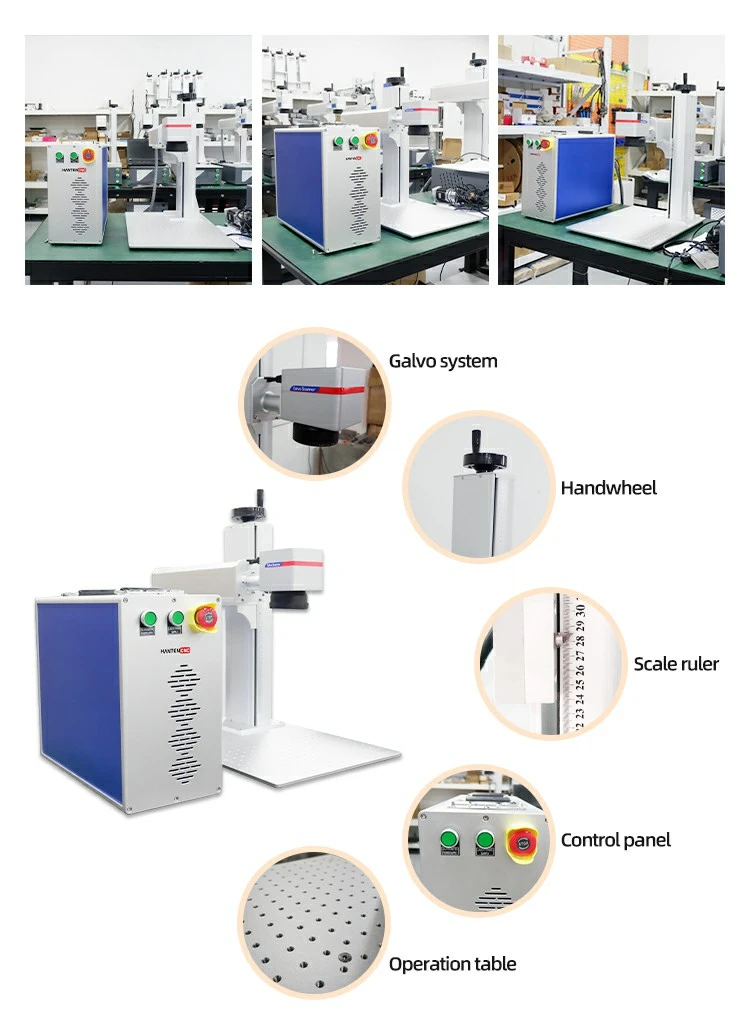 Laser marking machine parameters
| Laser source | fiber laser source |
| --- | --- |
| Frequency | 20kHz~80kHz |
| Marking speed | 0-7000mm/s |
| Resolution | 0.001mm |
| Repeat positioning accuracy | 0.003mm |
| Marking area | 110mm/150mm/175mm/200mm/300mm |
| Minimum line width | 0.01mm |
| Minimum character height | 0.1mm |
| Cooling system | air cooling |
| Working voltage | 0.5KW/AC220V/50Hz(option) |
| Working environment | 0~35°C humidity≤90% |
Laser marking machine details
Imported high-quality galvanometer. Fast speed and high precision. Spot diameter up to 0.02M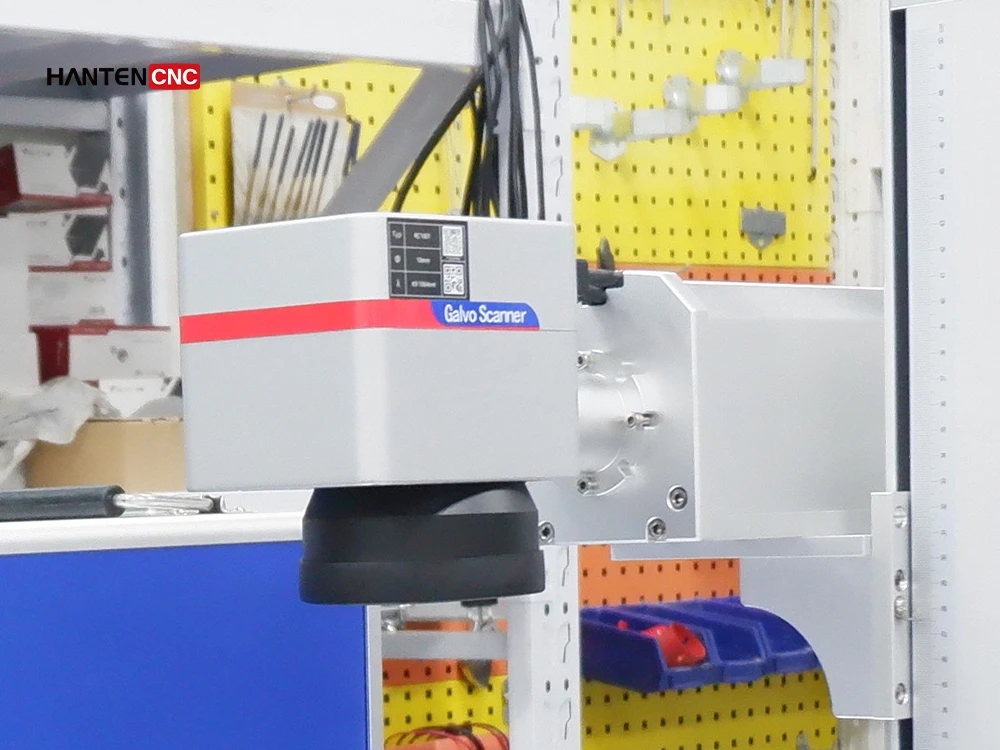 Professional field lens. Enhanced edge beam incidence to detectors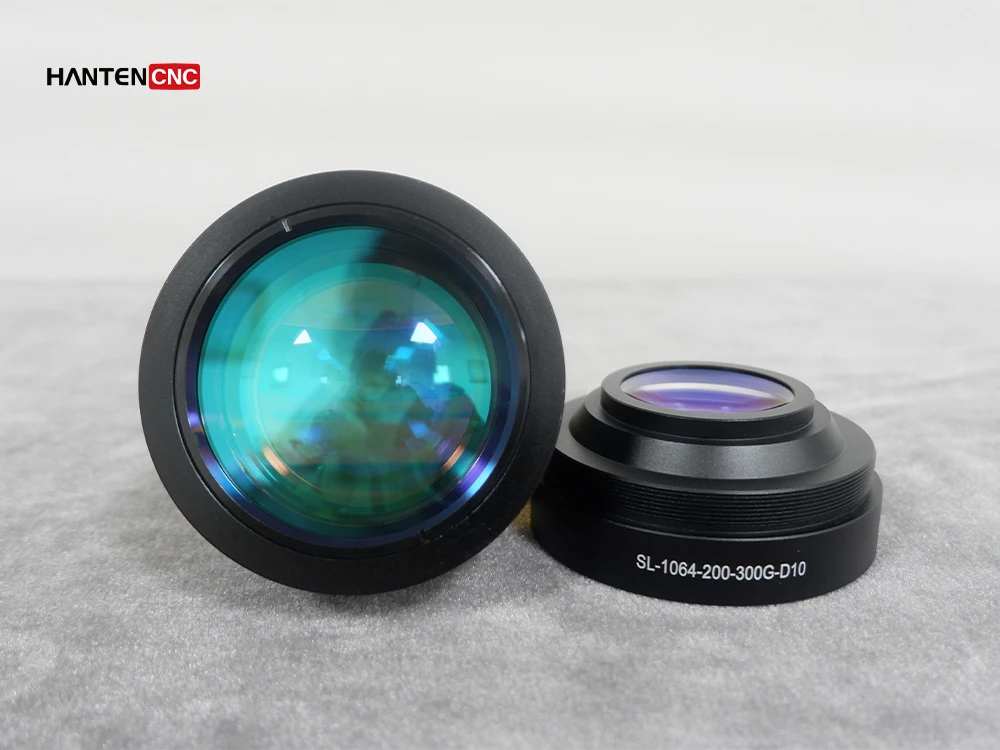 Control switch, one-button start, safer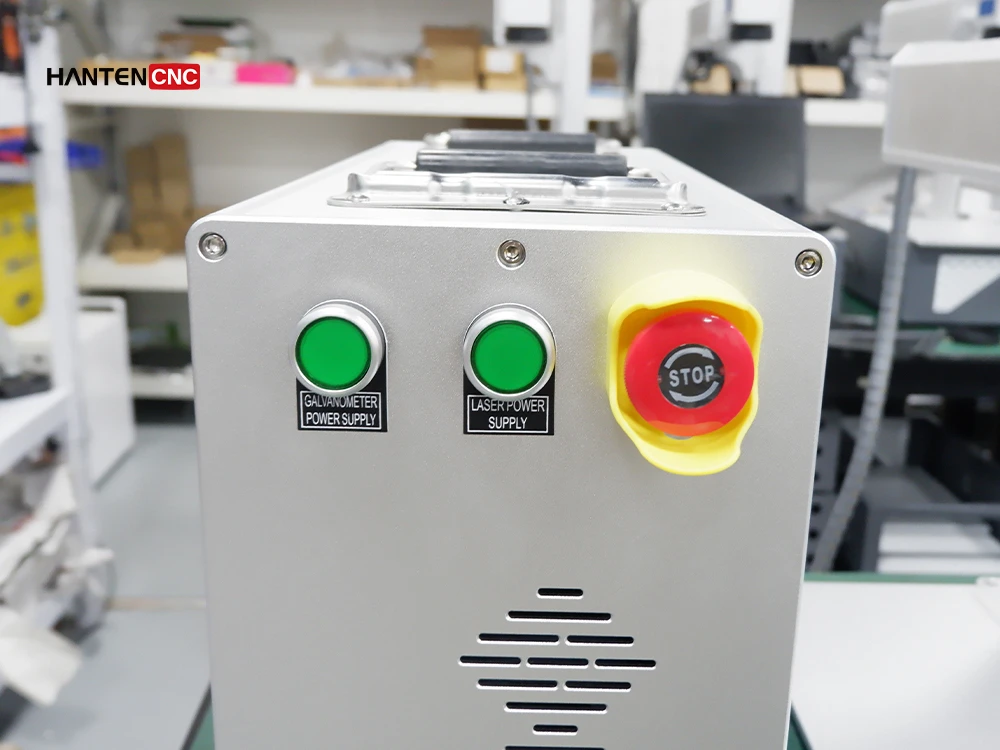 Laser marking materials and applications
Can be marked on metal, brass, stainless steel, aluminum alloy, gold and silver, hard plastic, PVC and other materials.
Application of laser marking machine
The laser marking machine has a wide range of marking materials. It can work on metals and some non-metallic materials. It can mark text, brand name, production batch number, LOGO, graphics, photos, QR codes and other information.
Optional machine accessories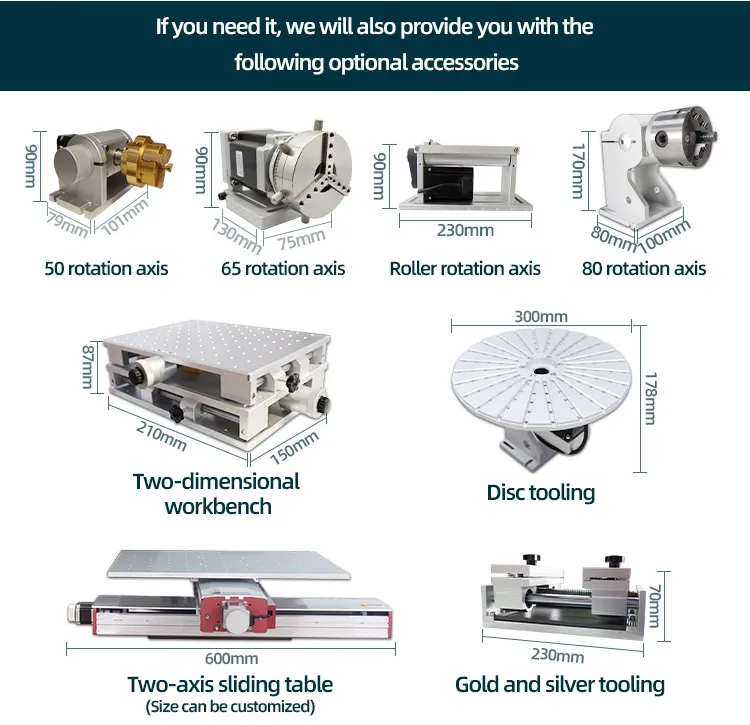 Sample display of laser marking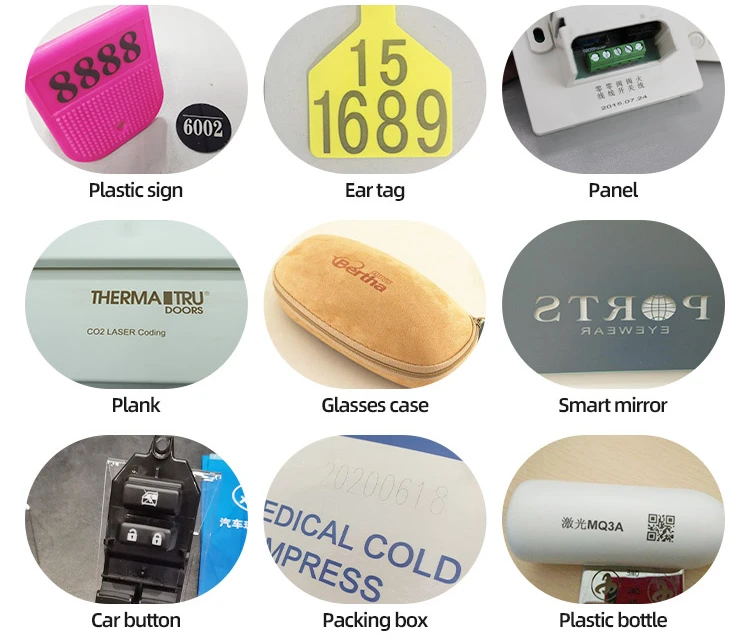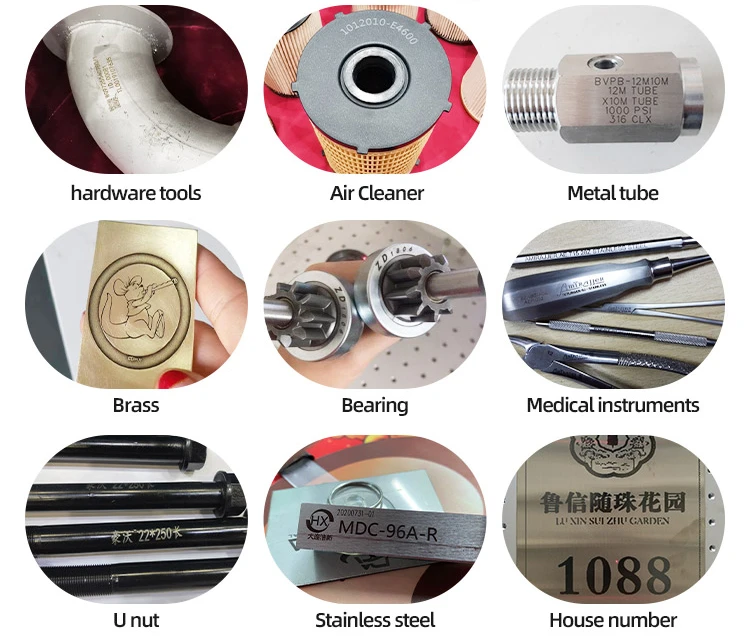 Actual cases and customer inspections