| Laser wavelength | 1064nm |
| --- | --- |
| Laser power | 20W/30W/50W/60W |
| Frequency | 20kHz~80kHz |
| Marking speed | 0-7000mm/s |
| Resolution | 0.001mm |
| Repeat positioning accuracy | 0.003mm |
| Minimum line width | 0.01mm |
| Minimum character height | 0.1mm |
| Cooling system | air cooling |
| Working voltage | 0.5KW/AC220V/50Hz(option) |
| Working environment | 0~35°C humidity≤90% |
Desktop Laser Marking Machine Features
Smaller size, lower power consumption, humanized console.
Double red light focus, more accurate marking positioning.
Fast response and high efficiency.
The equipment has excellent performance and stable energy output to ensure the marking effect.
The lines are finer and the marking effect is more exquisite.
The marking fixture can be designed according to the customer's product. So the marking efficiency is higher and faster.
Difference Between Laser And Traditional Marking Process
The current laser marking processing technology has made a huge breakthrough with the traditional marking process. Laser marking has incomparable advantages compared with traditional ones.
The range of processing materials is more and wider. It can mark a variety of non-metallic and metallic materials. It is especially suitable for brittle materials, high melting point materials, high hardness materials, etc. Traditional marking machines Only certain specific non-metallic materials can be processed.
The laser marking processing technology is different from the old marking machines in the past. It must touch the surface of the processed object before processing and marking. After the integration and innovation of laser technology, laser marking only needs the laser to process the surface of the processed object. Concentrated high-energy irradiation can complete the marking. This kind of non-direct contact processing will not damage the surface of the workpiece, and there is no cutting force. The quality of the marking pattern, symbol, and text is very high.
The laser beam gathered by the characteristic of the high energy density of the laser is very thin. So the influence range of the processed object is very small, which is beneficial to reduce the loss of raw materials.
Effectively combine with modern automation and computer systems to achieve rapid processing.
The metal laser marking machine can engrave and mark a variety of graphic codes, numbers, patterns, characters, etc.
It is used for anti-counterfeiting marking in the clothing industry, light industry, hardware products, etc.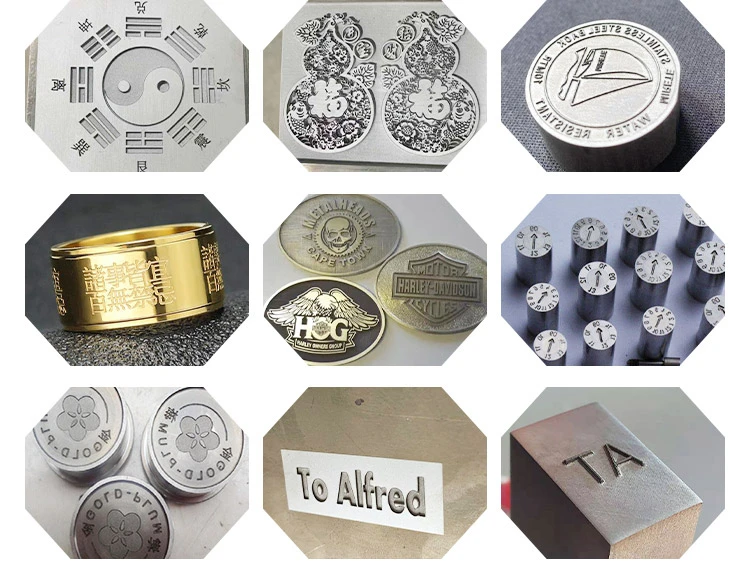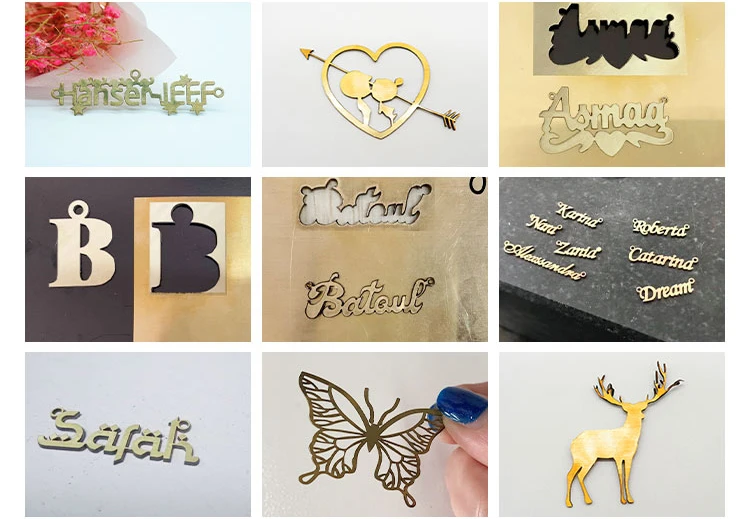 Customer Visits And Praise