Laser Metal Engraving Machine Description
50W Fiber Laser Marking Machine RAYCUS 50W Mini Laser Marking Machine for Metal Jewelry Bearing Watch, ring.
This mini split fiber laser marking machine is small in size and high in appearance. It is very suitable for home use. It allows you to learn how to use the marking machine at home to meet your laser marking machine projects and plans.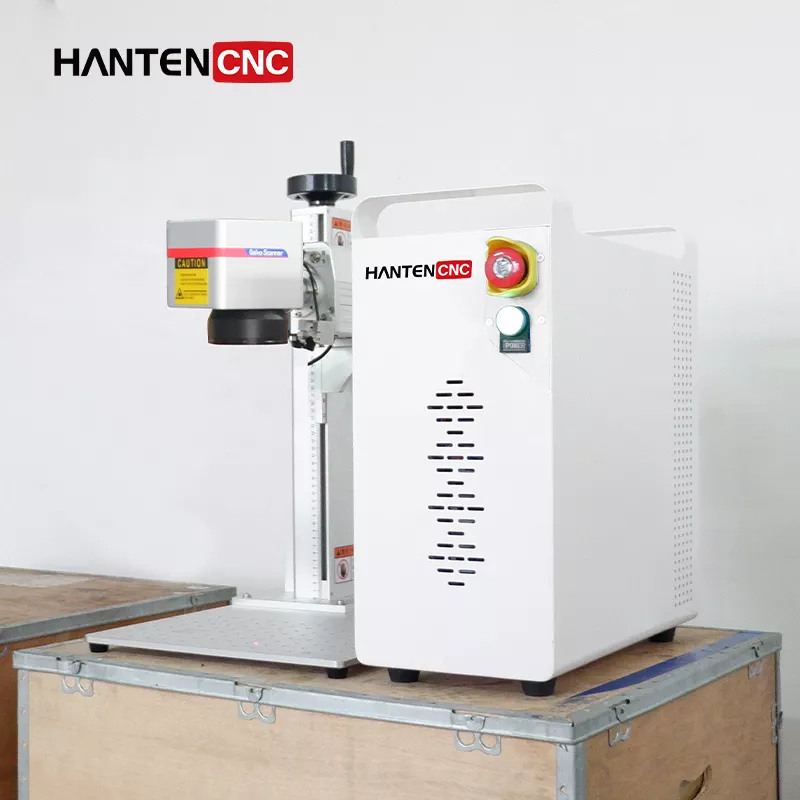 Fiber Laser Marking Machine Details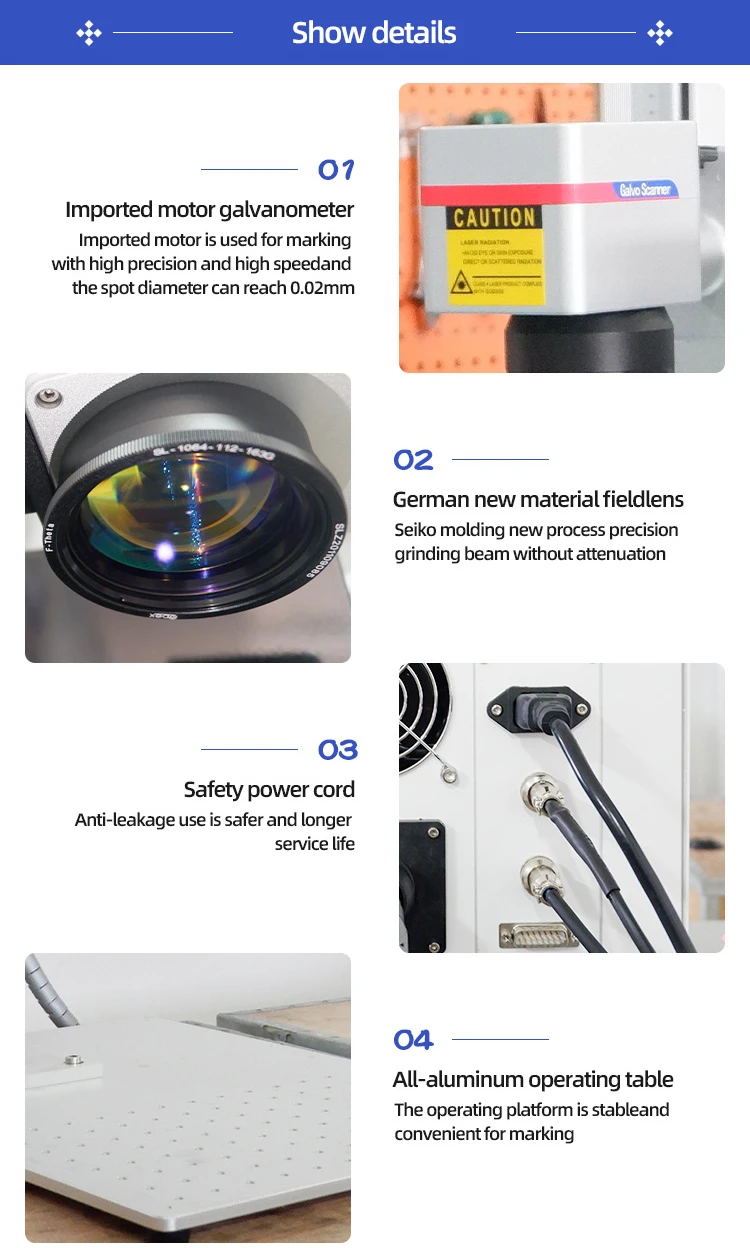 Fiber Laser Marker Machine 50w Parameter
| Description | Parameter |
| --- | --- |
| Marking Area | 100*100mm-300*300mm(Option) |
| Working voltage | 0.5KW/AC220V/50Hz(option) |
| Lifting pillar | 500mm(customize) |
| Cooling system | Air Cooling |
| Working environment | 30~5°C humidity≤90% |
| Minimum character | 0.1mm |
| Minimum line width | 0.01mm |
| Repeatability accuracy | 0.003mm |
| Resolution | 0.001mm |
| Marking speed | 0-7000mm/s |
| Laser modulation frequency | 20kHz~80kHz(Option) |
| Output laser power | 20w~60W |
| Laser wavelength | 1064nm |
Advantages of China Laser Marking Machine
Traditional Craft:
The traditional inkjet logo is easy to fall off.

The labeling craft is not only easy to fall off, but the glue will stick to the surface of the product.
Laser marker machine:
HantenCNC marking laser machine uses a laser beam to mark the surface of the material.It is permanent and strong anti-counterfeiting ability.
Laser marker machine of HantenCNC improves the aesthetics and grade of the product.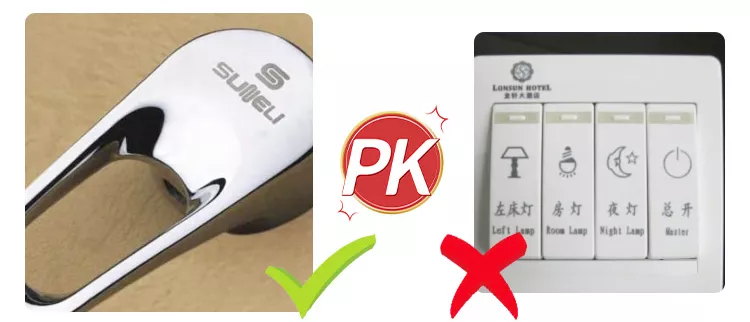 Fiber laser marking machine can mark all metal and hard plastic.
The following are sample laser products displayed by some of our customers.
Laser marking machine with 69 rotaty device can mark cylindrical jewelry such as rings.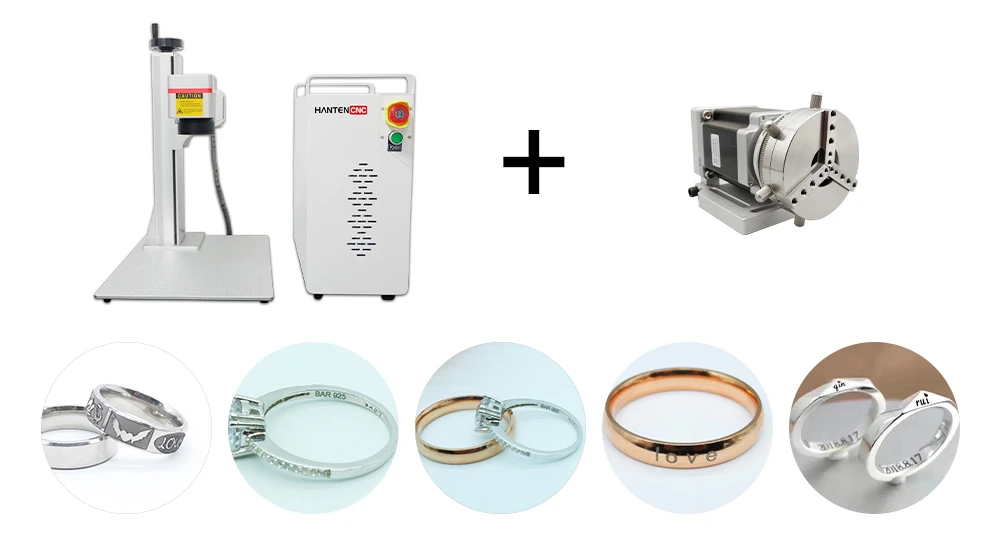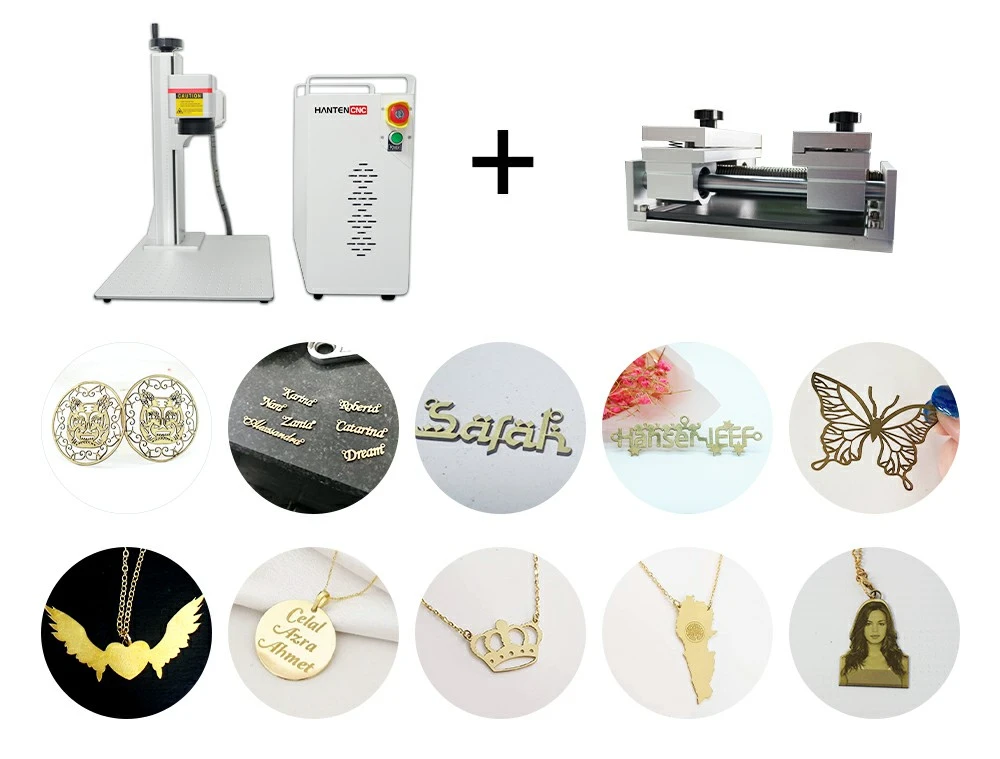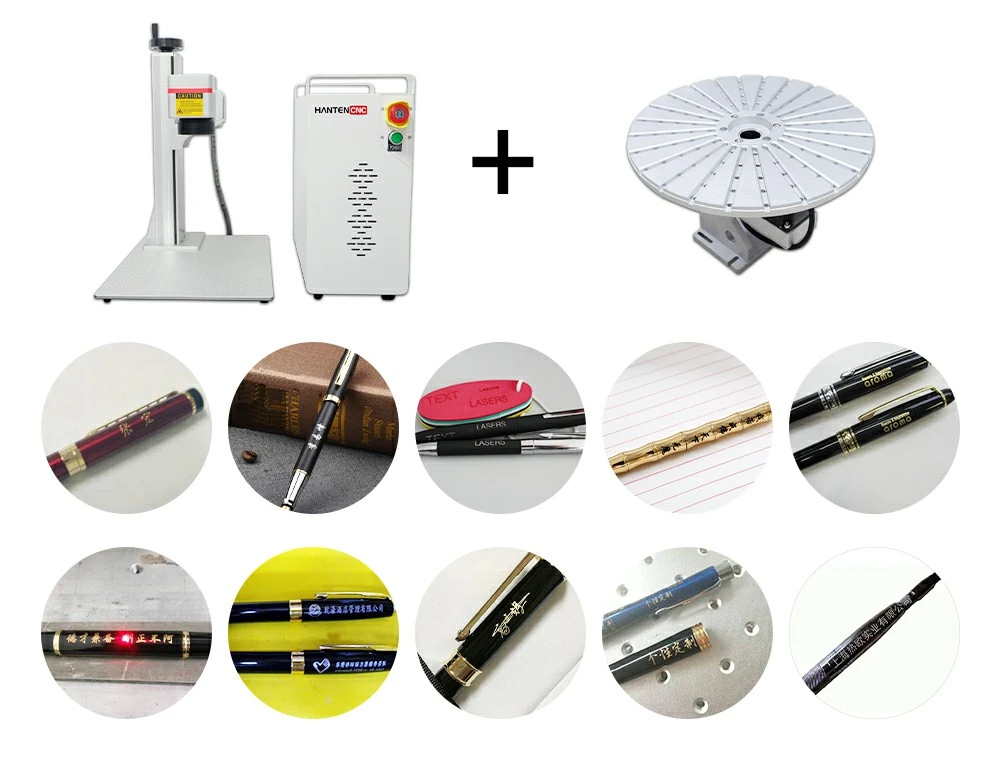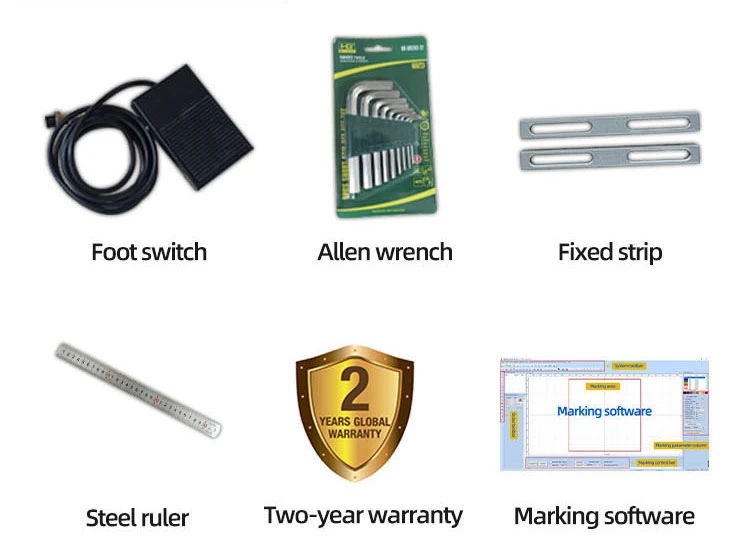 Laser Metal Marking Machine Applications
Applicable Material:
Metal: Such as gold, silver, copper, iron, zinc, aluminum, stainless steel and so on.
Hard Plastic: PE, PP, PVC, etc. also include general engineering plastics and special engineering plastics.
Applicable Industrial:
Electronic components, hardware tool products, electrical products, consumer goods, sensors, auto parts, 3C electronics, handicrafts, precision equipment, gift jewelry, medical equipment, high and low voltage electrical appliances, bathroom industry, battery industry, IT industry and other fields
Customer Visits and Praise