CO2 Laser Marking Machine Display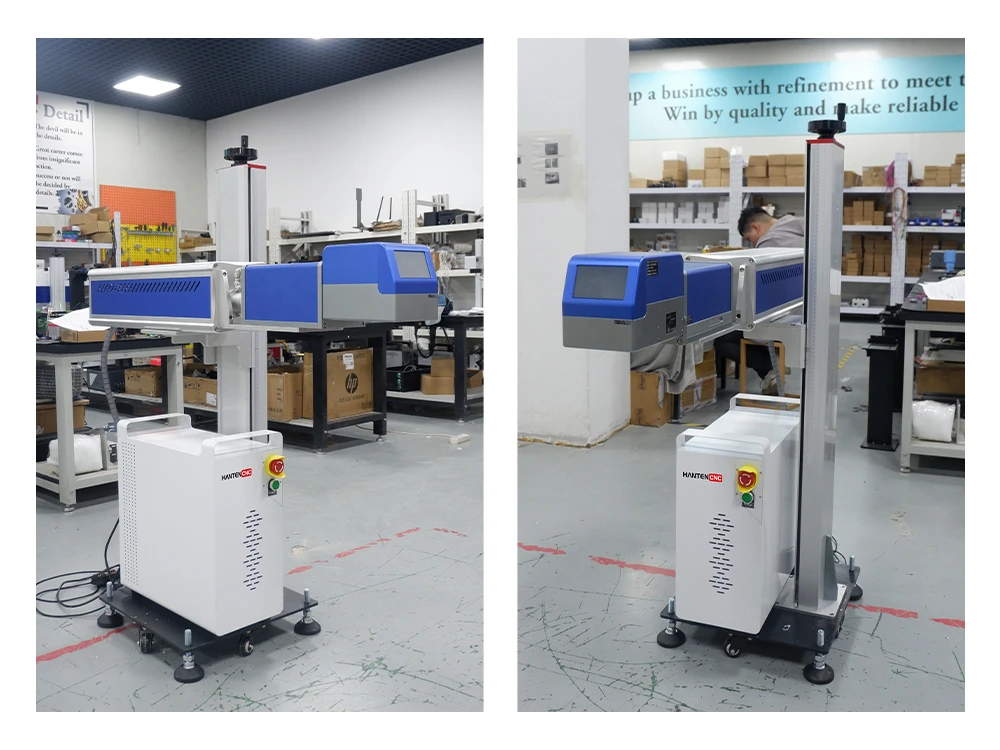 China CO2 Laser Marking Machine Parameter
| Machine Model | HTCS30/HTCS60 |
| --- | --- |
| Maximum laser power | 30W/60W |
| Laser wavelength | 10.64um |
| Marking range | 110mmx110mm |
| Marking depth | 0.02mm-1mm |
| Marking speed | ≤7000mm/s |
| Minimum line width | 0.01mm |
| Minimum character | 0.2mm |
| Repeatability | +0.002mm |
| Cooling system | Air cooling |
| Voltage | 220V±10%/50-60HZ |
HANTENCNC CO2 laser marking machine uses a CO2 laser with a laser wavelength of 10.6 microns. It belongs to far-infrared laser, with high penetrating power and high processing efficiency. An optical system focuses The laser beam on an extremely small spot. Generate high temperature, high energy density spot. Thereby evaporating, oxidizing, or melting substances on the surface of metal materials. Creates a permanent mark or cut line.
HANTENCNC CO2 laser marking machine can engrave and mark large format objects. This technique fires a laser continuously, focusing the beam to a fixed focal length. Change the direction and position of the laser beam by controlling the lens or galvanometer. Complete the marking on the surface of the workpiece.
Large Format Laser Marking Machine Advantages
High Precision: The CO2 laser marking machine uses a laser beam for marking with high precision. It can achieve very fine marks. The smallest can reach 0.01mm.
High Speed: The marking speed of the CO2 laser marking machine is fast, usually up to hundreds of characters/second. Much higher than the traditional marking method.
No Contact: The CO2 laser marking machine uses a laser beam to mark without touching the processed object. Reduces the risk of damage to the workpiece.
High Reliability: The CO2 laser marking machine has a long life, high reliability, and low maintenance cost. It can be adapted to different industrial application scenarios.
Wide Range of Applications: CO2 laser marking machines can mark many materials. Such as paper, leather, wood, rubber, plastic, ceramic, glass, acrylic, metal, etc. It can meet the needs of different industries.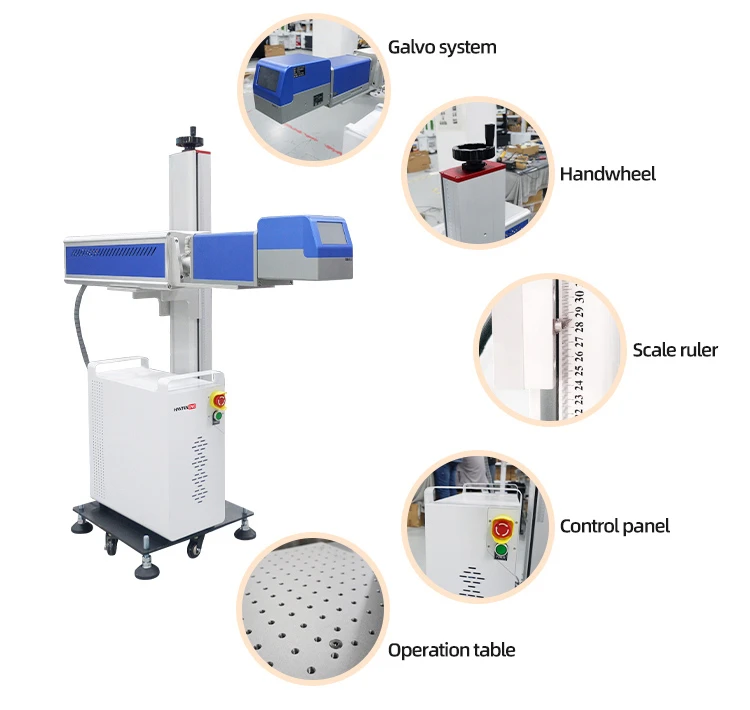 Actual Cases And Customer Inspections