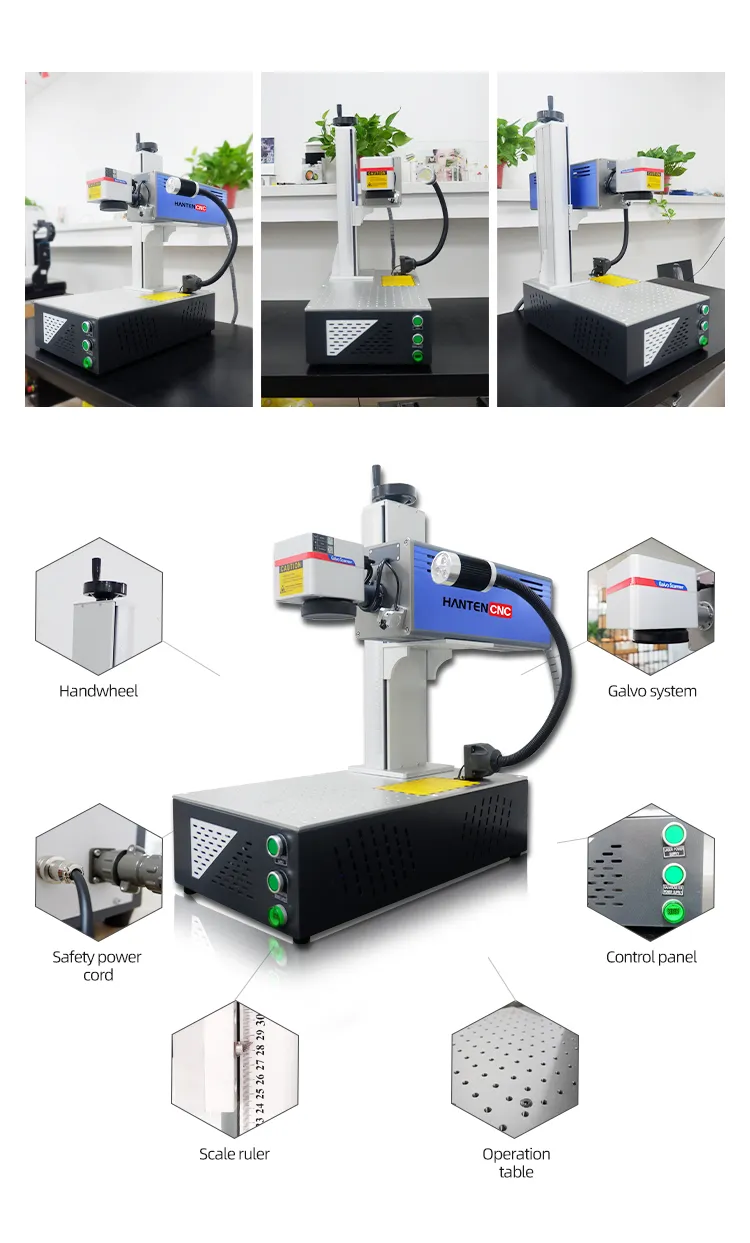 Portable Laser Marking Machine Advantages
The CO2 laser marking machine uses air-cooled RF tube laser power. There are 30w, 35w and 40w power options. The machine's air cooling system is stable and the exhaust is smooth. The RF laser discharge is uniform and stable and can achieve uniform discharge over a large area.
The equipment uses Co2 Goldhaitron 1001 galvanometer and 4 times expanded beam CO2 combined beam galvanometer. It has an overload design. Overcurrent and reverse connection protection make system operation more reliable. The entire system of the machine has been designed to optimize electromagnetic compatibility. It has high signal-to-noise ratio and strong anti-interference ability. The compact size of this laser marking machine for plastic enables it to meet the industry's growing demand for higher-precision, more compact 10mm systems.
The graduated scale is easy and quick to fix the measurement dimensions for improved accuracy.
The machine is designed with an external red light. It can assist you in finding the exact focus point and is easy to operate.
The graduated scale it very easy and quick to fix the measurement dimensions for improved accuracy.
30 Watt Laser Marking Machine Parameters
| model | HTCS-30/HTCS-35 |
| --- | --- |
| power | 30W/35W |
| Laser wavelength | 10.64μm |
| Marking area | 100*100mm/150*150mm option |
| Continuous rated output power | >37w |
| Ambient temperature at work | 5℃~40℃(41℉~104℉) |
| Minimum character | 0.4mm |
| Engraving line speed | ≤7000mm/s |
Portable Laser Marker Machine Features
The CO2 laser marking machine is easy to use and has good space and time control. The size of the machine and the degree of freedom in the processing environment are very large. It is particularly suitable for automated processing and special surface processing, and the processing method is flexible. This CO2 laser marker can meet the needs of a single design in the laboratory and can also meet the requirements of industrial mass production.
This device can mark different products. It can be used for processing a variety of metal and non-metal materials (aluminum, copper, iron, wood products, etc.). The machine can engrave a variety of non-metallic materials. For example, clothing accessories, pharmaceutical packaging, alcohol packaging, architectural ceramics, beverage packaging, cloth cutting, rubber products, shell nameplates, craft gifts, electronic components, leather and other industries.
The CO2 laser marking machine engraves items with fine patterns, and the line width can reach 0.04mm. It can meet the needs of printing large amounts of data on very small plastic parts. For example, printing requires more accurate and clearer 2D barcodes. Compared with embossing or jet marking methods, it has stronger market competitiveness.
The machine has no consumables and no maintenance, and the engraving depth can be controlled at will. It has low processing costs and requires no consumables. The beam pattern is good, the system performance is stable, maintenance-free, and suitable for large-volume use. It is suitable for industrial processing sites with multiple varieties, high speed, and high precision continuous production.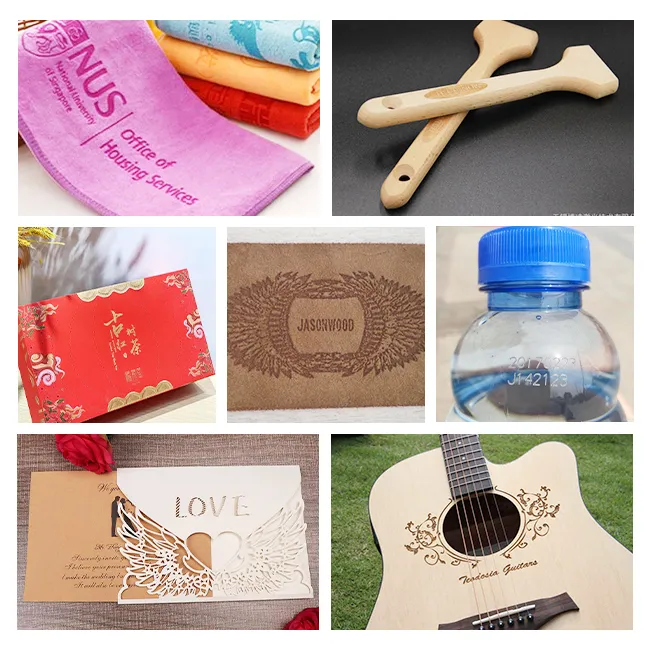 Marking Laser Machine Industry Applications
Pharmaceutical industry, such as pharmaceutical paper boxes, pharmaceutical glass packaging, etc.
Cosmetic industries include paper boxes, glass boxes, plastic boxes, etc.
The tobacco industry, such as the area code on each cigarette, food, and beverage packaging, wine packaging, clothing accessories, electronic components, such as capacitors on the certification mark, etc.
Chemical products, PVC water pipes on building materials, etc.
Manufacturer's LOGO logo text information, etc.
Plastic Leather Marking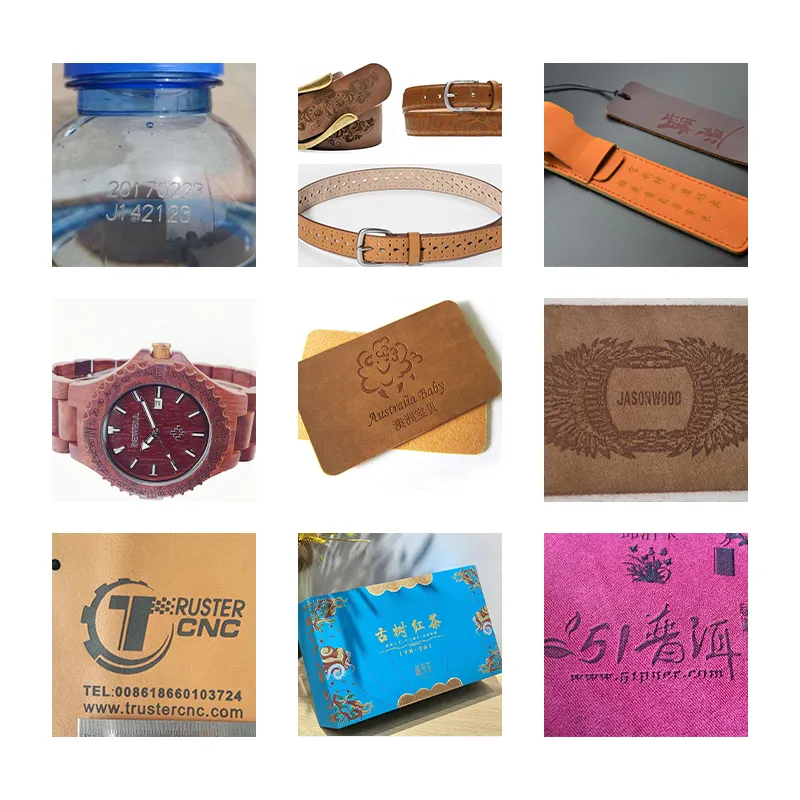 Towel Marking