Fly Laser Marking Machine Parameter
| Model | HT355-3F/5F/10F |
| --- | --- |
| Minimum line width | 0.01mm |
| Minimum height of characters | 0.2mm |
| Cooling way | water cooling |
| Laser power supply | 0.5KW/AC220V/50Hz |
| Environmental requirements | 0 ~ 35 ° C, 90% or humidity |
| Control board | EZCAD2 |
| Software | BJJCZ |
| Whole machine power | 1000W |
More Details About The Machine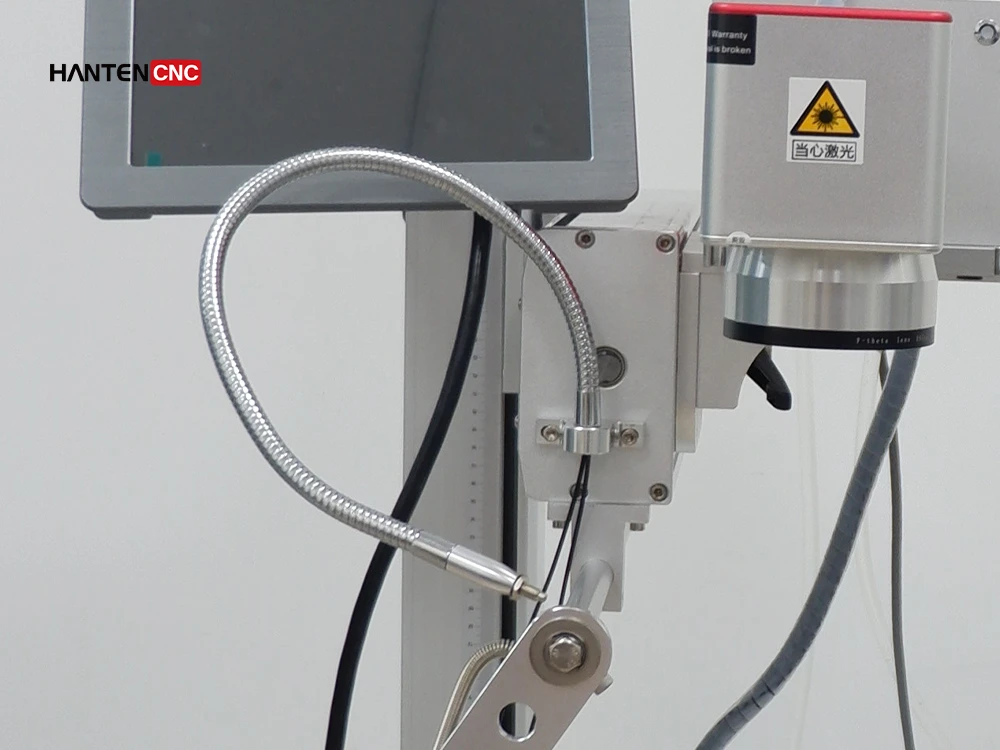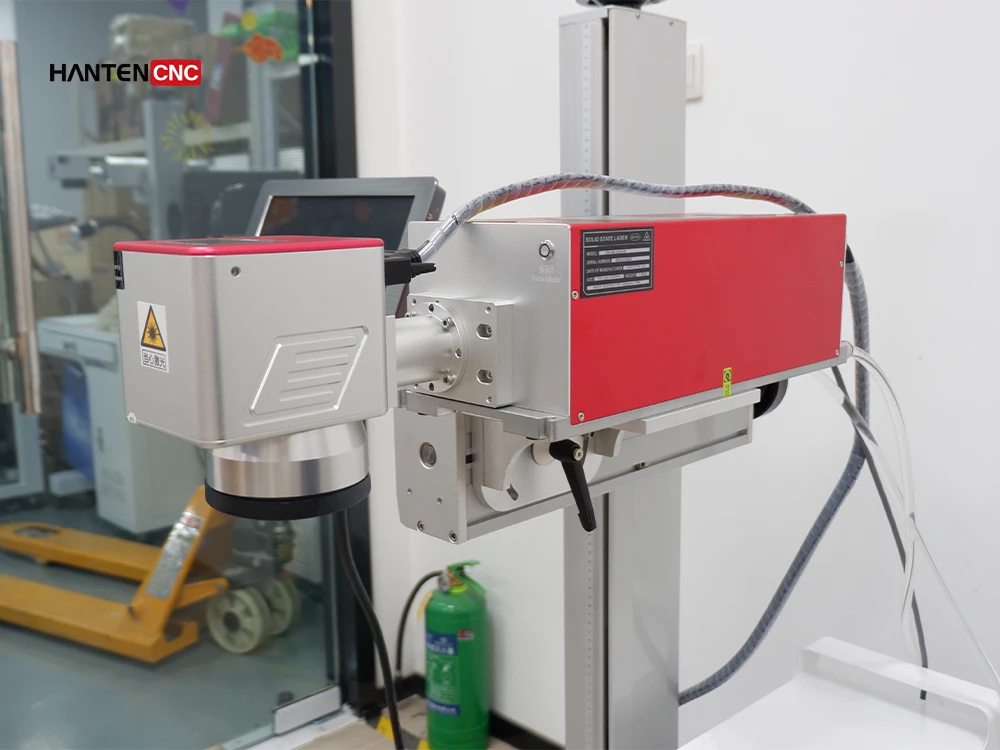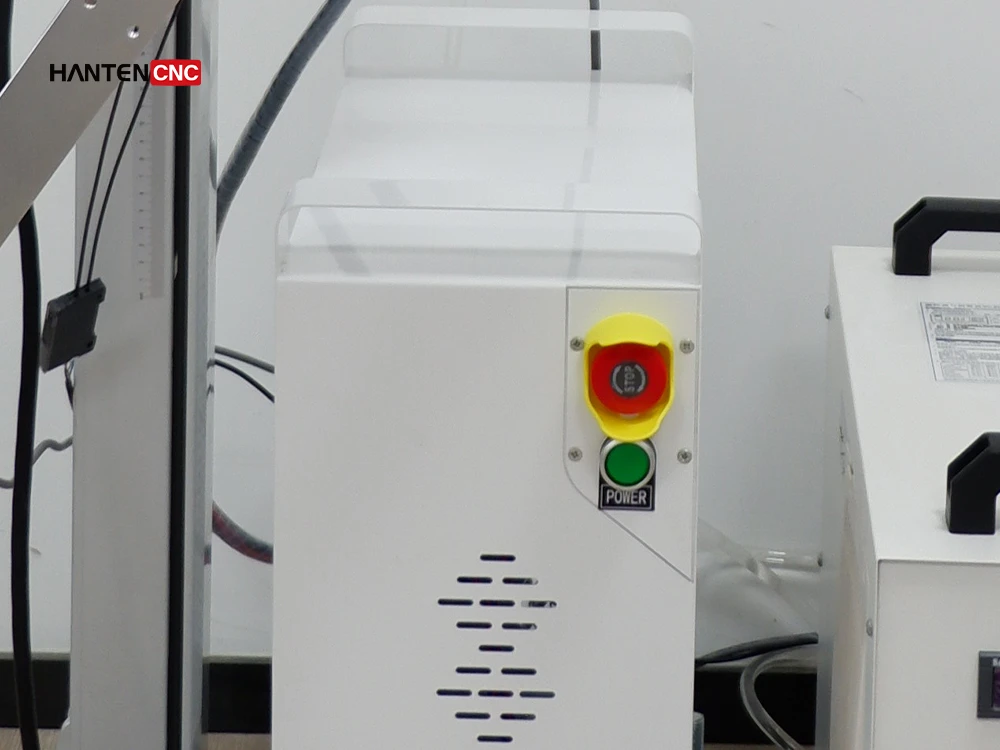 Applications of The UV Laser Marking Machine
An ultraviolet flying laser marking machine is a kind of equipment that uses the ultraviolet laser for marking. It is mainly used in mass production line operations and is usually used in applications that require high precision, high speed, and high-quality marking, such as:
Electronics Industry: Marking electronic components, such as mobile phones, computers, electronic circuit boards, electronic parts, etc.
Medical Devices: Mark batch numbers, production dates, and anti-counterfeiting codes for medical devices, such as surgical instruments and medical equipment.
Food Packaging: Marking for food bottle packaging, such as bottles, boxes, etc.
Jewelry Industry: The laser uv marking machine is used for marking jewelry, watches, and eyes, such as engraving trademarks, brands, styles, etc.
Advantages of Flying Laser Marking Machine
Stand Height Controllable
The UV flying laser marking machine adopts a floor stand, the height can be controlled, and it is simple and convenient to use on the production line of the product.
High-end Touch Screen Control System
A touch screen controls the machine, the control adjustment is simple, the man-machine interface is friendly, and the adaptability to the environment is very strong.
Wide Range of Applications
The fly laser marking machine can be applied to metal, plastic, glass, ceramic, acrylic, and engraving materials.
Stable Machine Performance
HANTENCNC laser has a long service life, no consumables, and high work efficiency.
Actual Cases And Customer Inspections