Best Laser Marking Machine Details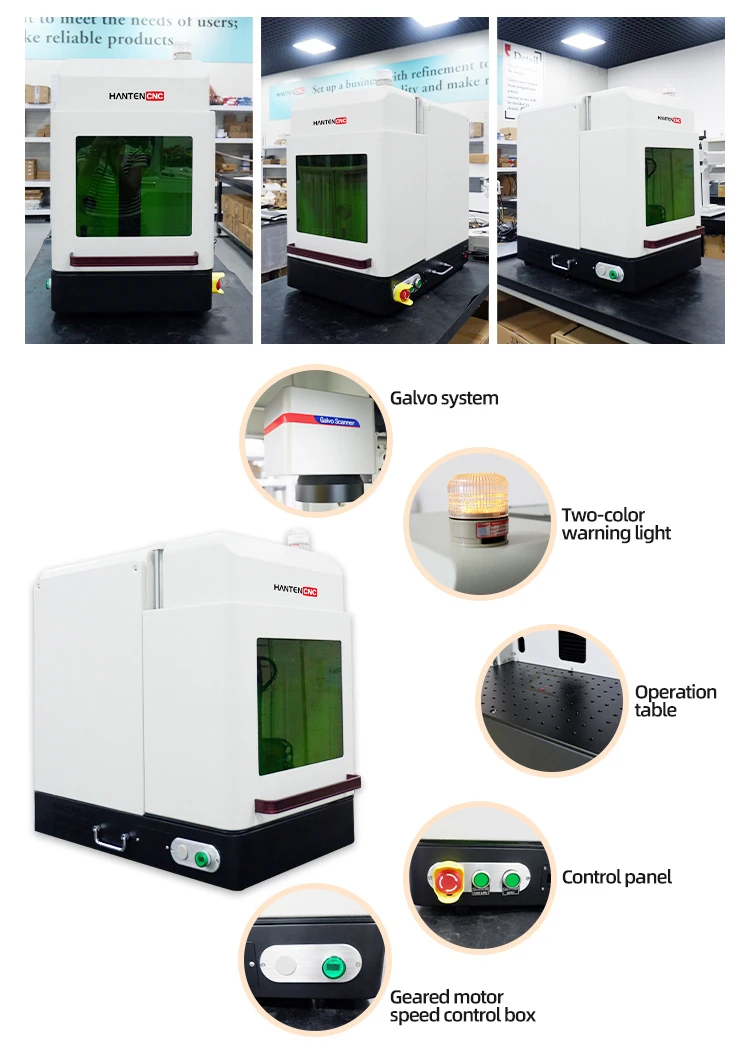 Laser Marker Machine Parameters
| Laser source | fiber laser source |
| --- | --- |
| Laser wavelength | 1064nm |
| Frequency | 20kHz~80kHz |
| Marking speed | 0-7000mm/s |
| Resolution | 0.001mm |
| Repeat positioning accuracy | 0.003mm |
| Marking area | 110*110mm |
| Minimum line width | 0.01mm |
| Minimum character height | 0.1mm |
| Cooling system | air cooling |
| Working voltage | 0rrequ0V/50Hz(option |
| Lifting pillar | 500mm |
| Working environment | 0~35°C humidity<90% |
| Galvo head | Sino galvo head |
| Control board | JCZ control board |
Marking Laser Machine Advantages
1. Liftable protective cover, sealed design, safer and dust-free during marking.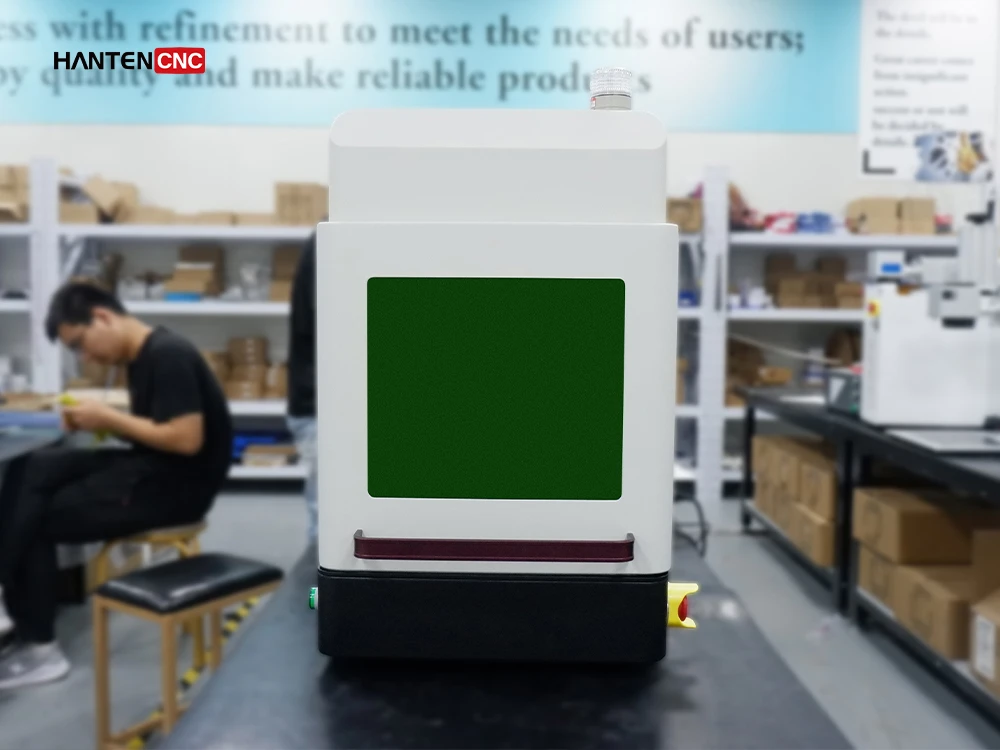 2. Control switch, one key to start and close.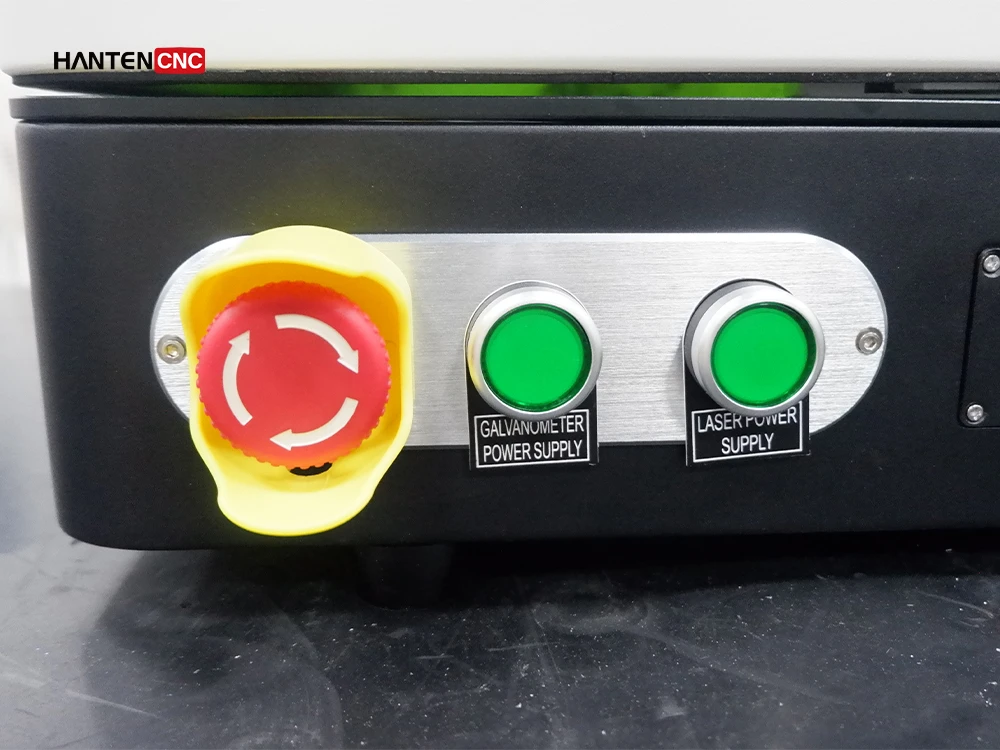 3. Voltage display, real-time monitoring of voltage conditions.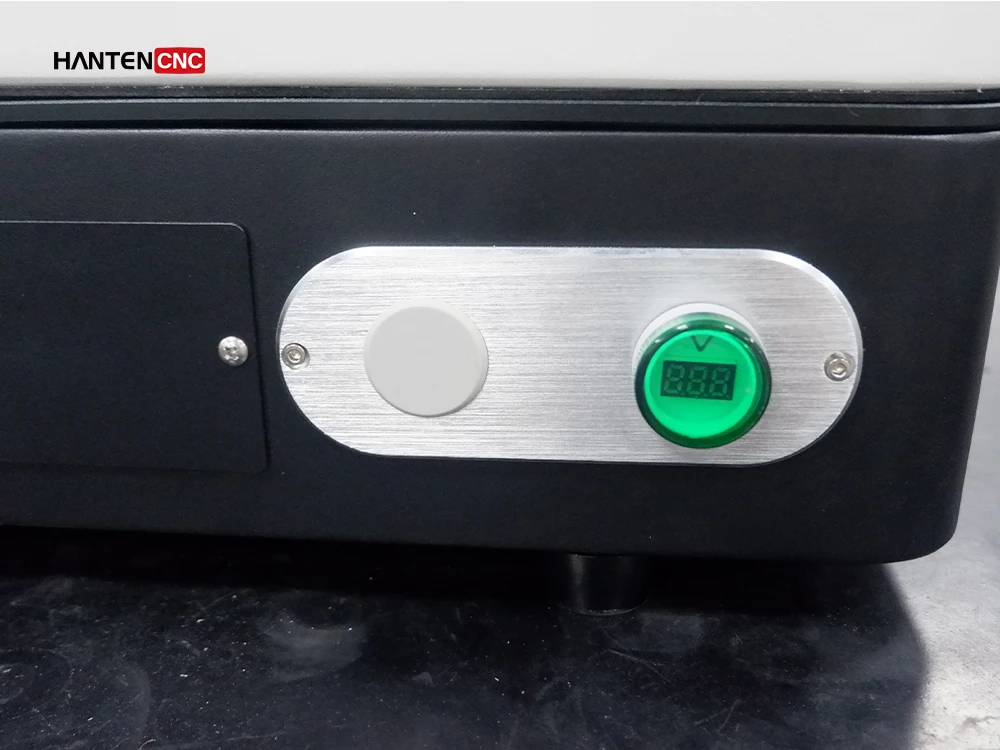 4. The work surface is equipped with positioning holes as standard, and the processing parts are flexible and free.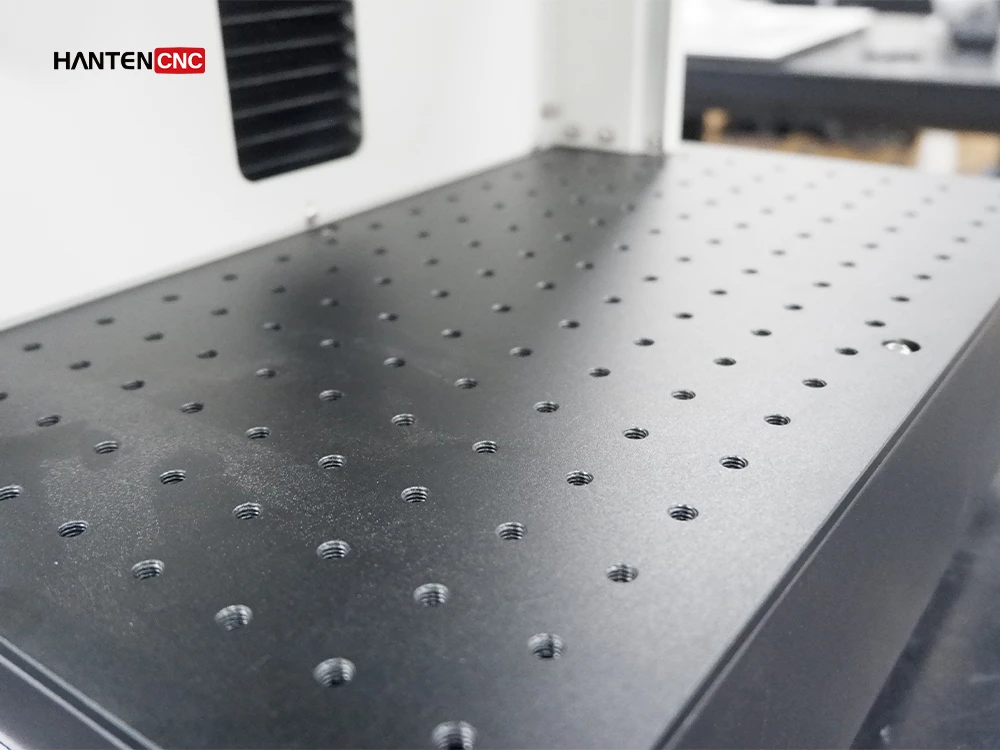 5. LED warning light, the green light is on in normal operation, and the red light is on when there is a fault.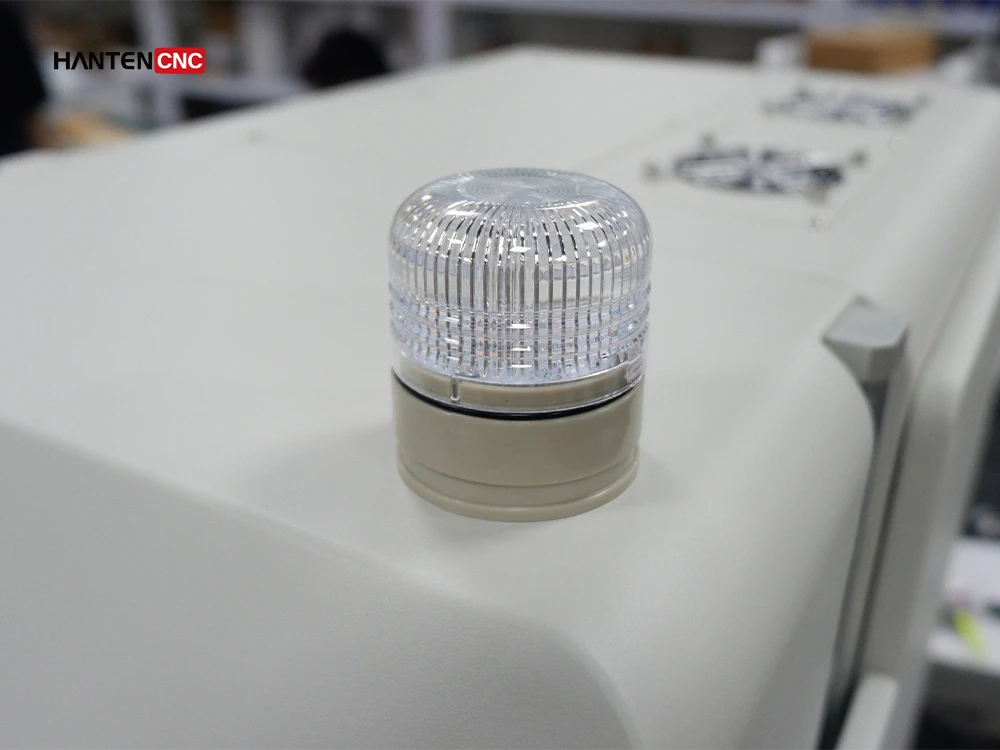 China Laser Marking Machine DIY Custom Jewelry
Laser marking machines can engrave names or patterns on rings, bracelets and other accessories, and customize exclusive gifts. How does the laser marking machine customize and cut the exclusive necklace? HANTENCNC will show you the cutting and post-processing process of a necklace pendant.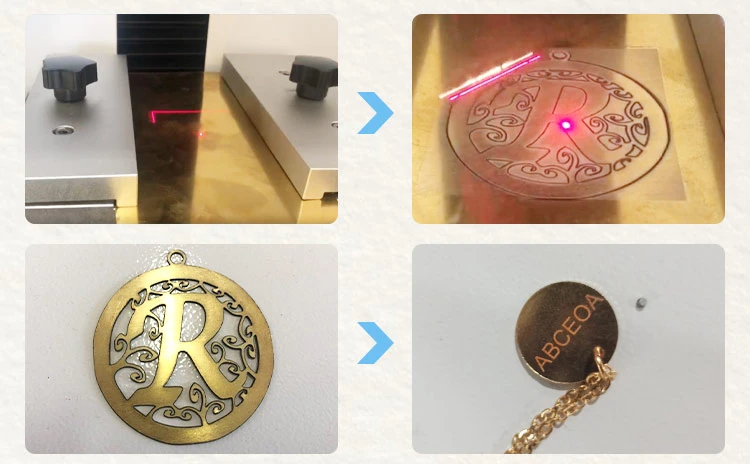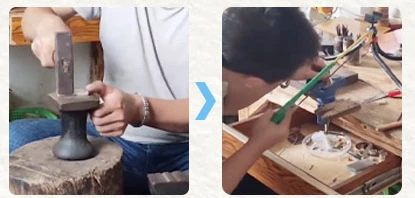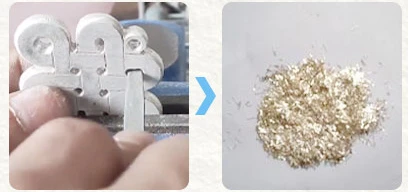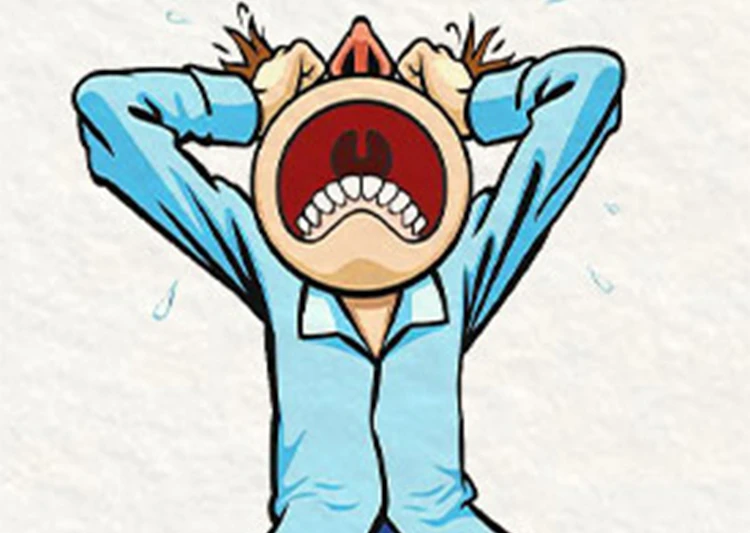 The secondary utilization rate of gold and silver powder in the traditional production process is extremely low, and the HANTENCNC laser marking machine will solve this problem for you while cutting.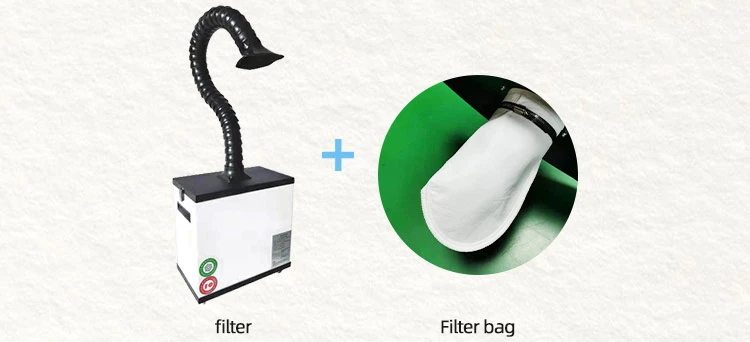 Additional Accessories We Offer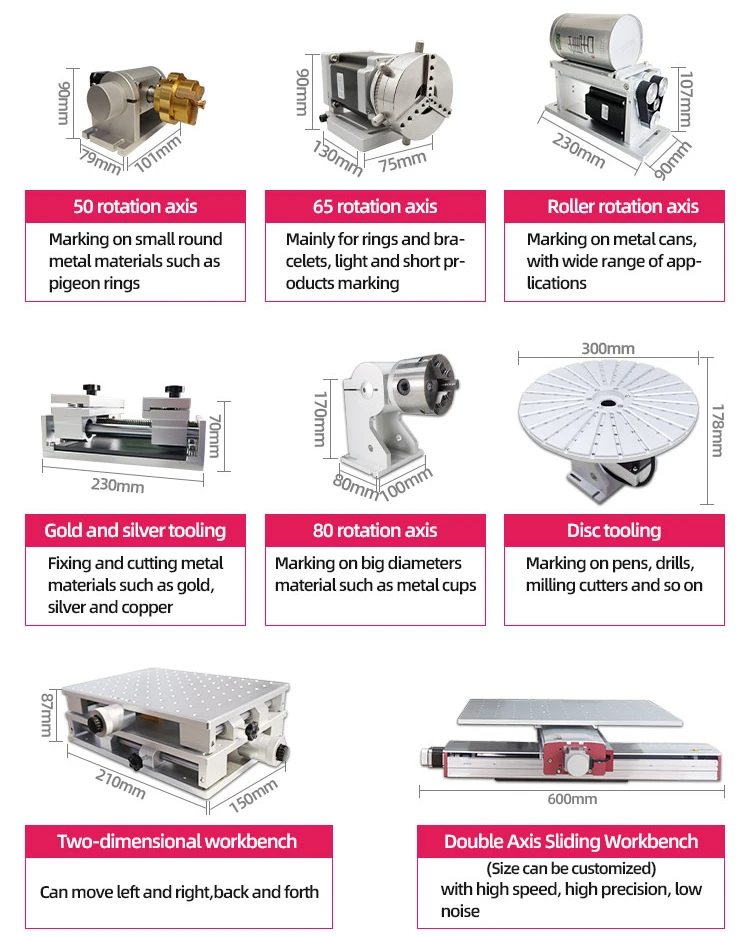 Actual Cases and Customer Inspections