Portable Laser Marking Machine Parameter
| Description | Parameter |
| --- | --- |
| Marking Area | 100*100mm-300*300mm(Option) |
| Working voltage | 0.5KW/AC220V/50Hz(option) |
| Lifting pillar | 500mm(customize) |
| Cooling system | Air Cooling |
| Working environment | 30~5°C humidity≤90% |
| Minimum character | 0.1mm |
| Minimum line width | 0.01mm |
| Repeatability accuracy | 0.003mm |
| Resolution | 0.001mm |
| Marking speed | 0-7000mm/s |
| Laser modulation frequency | 20kHz~80kHz(Option) |
| Output laser power | 20W |
| Laser wavelength | 1064nm |
Portable Fiber Laser Marking Engraving Machine Features
The portable fiber laser marking engraving machine has the characteristics of small size (no water cooling device, air cooling). The beam quality is good and maintenance-free.
Fiber laser marking machine mainly consists of three parts: laser, galvanometer and marking card. The laser marking machine produced using fiber laser has good beam quality and its output center is 1064nm.
The life of the whole machine is about 100,000 hours. Compared with other types of laser marking machines, it has a longer life. The electro-optical conversion efficiency is greater than 28%. The 2%-10% transfer efficiency of premium pads is very high. This portable fiber laser marking machine has outstanding performance in energy saving and environmental protection.
The machine is mainly composed of a vibrator, field mirror, column, and fiber laser. Let's take a look at the specific introduction of each accessory.
For the galvanometer of the 2d machine, we mainly use RC1001 and RC7110 galvanometer for this machine. If you need other types of galvanometer, we can customize it according to your needs.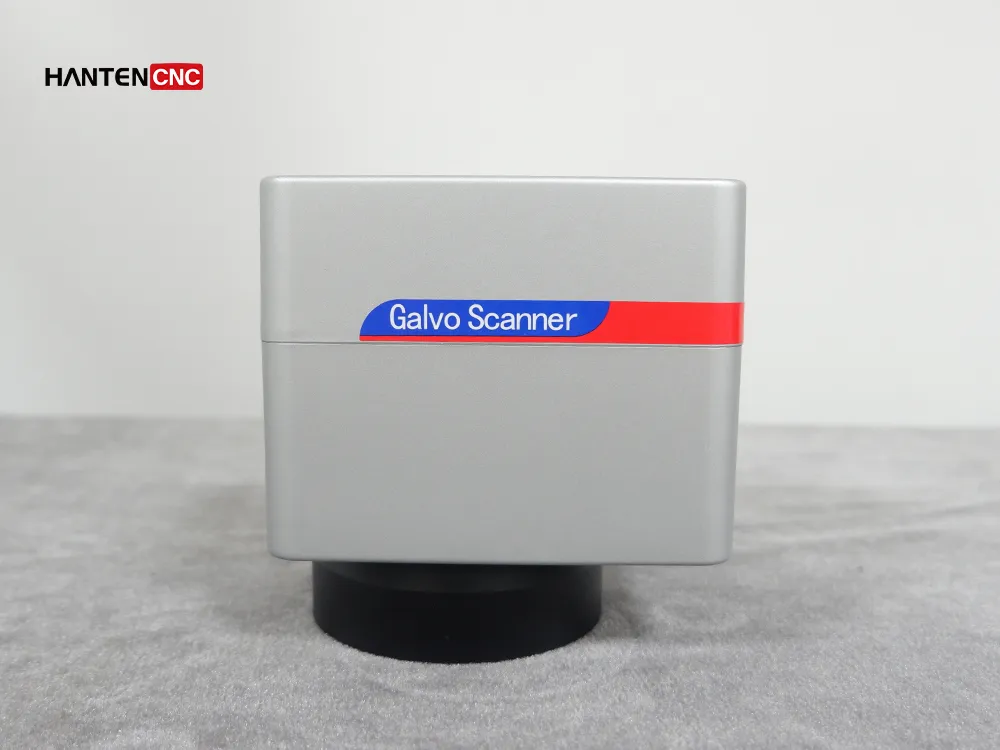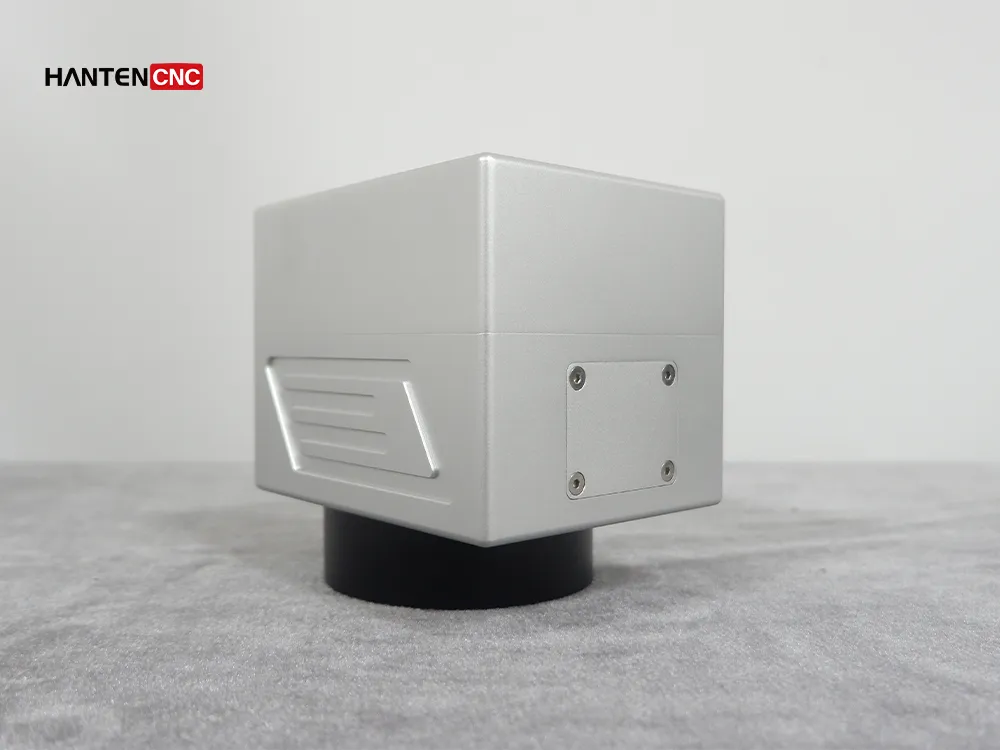 Field mirror we can provide 100*100mm 150*150mm 175*175mm 200*200mm 300*300mm. You can process the size of the material to provide different working areas.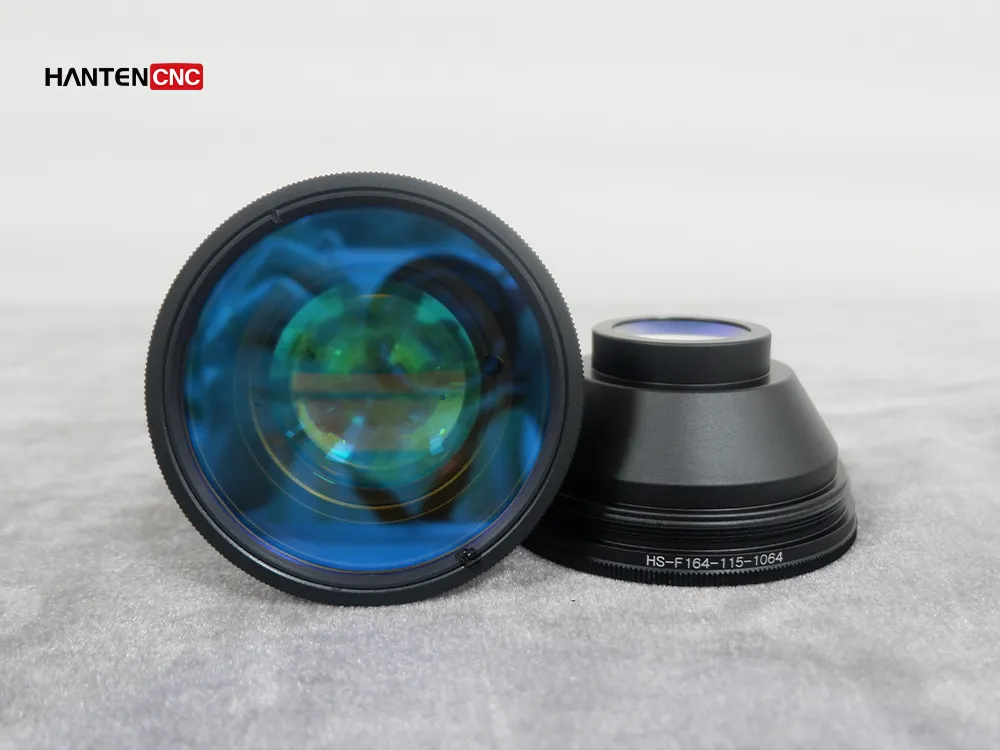 Laser is the core component of the machine. Our lasers are Raycorp Chuangxin and JPT.
For Rayco laser can choose 20w 30w 50w 60w 100w
Chuangxin laser can choose 20w 30w 50w
JPT laser can choose 20w 30w 50w 60w 100w, for higher power machines, please consult us we customize the machine for you.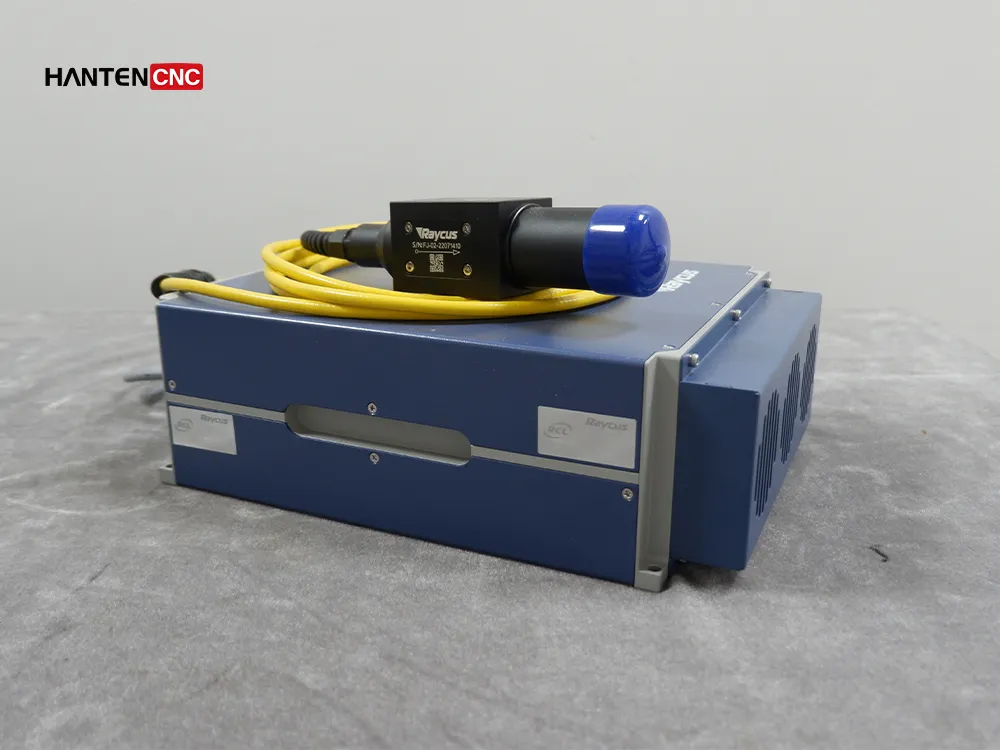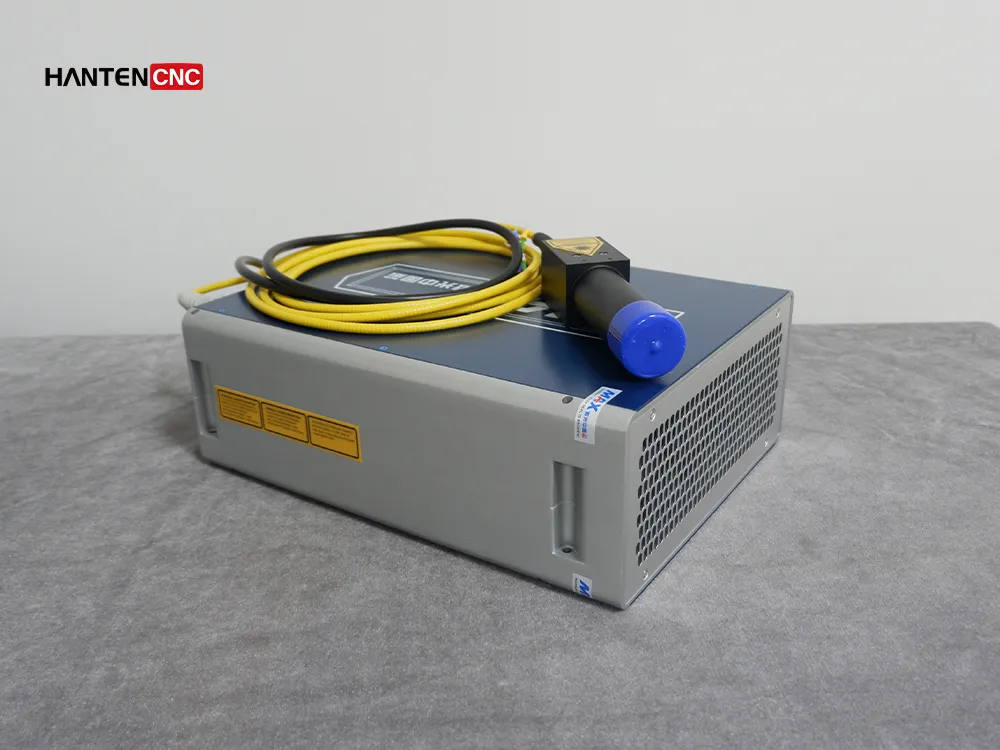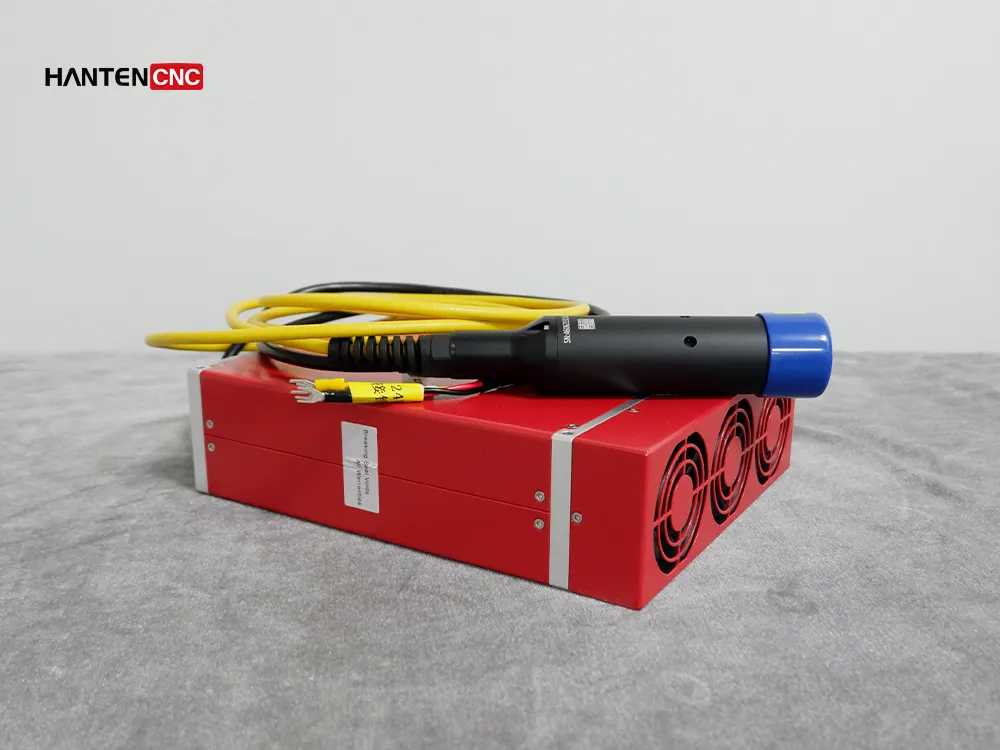 If you want to use it for marking rings and bracelets, you can choose our 50mm or 69mm rotation row.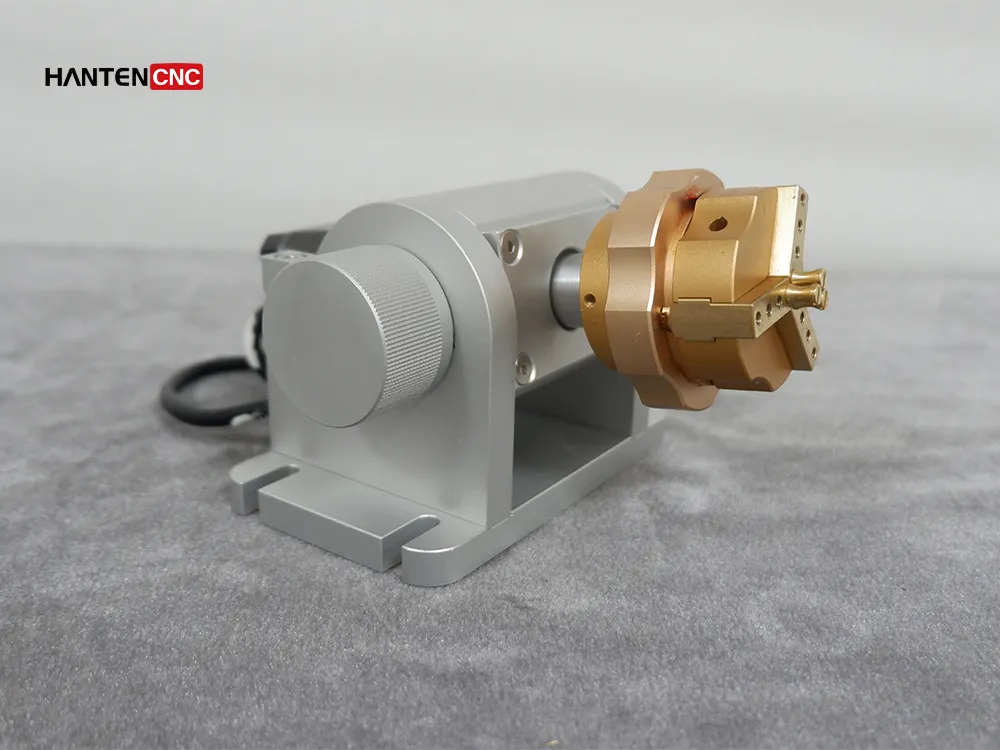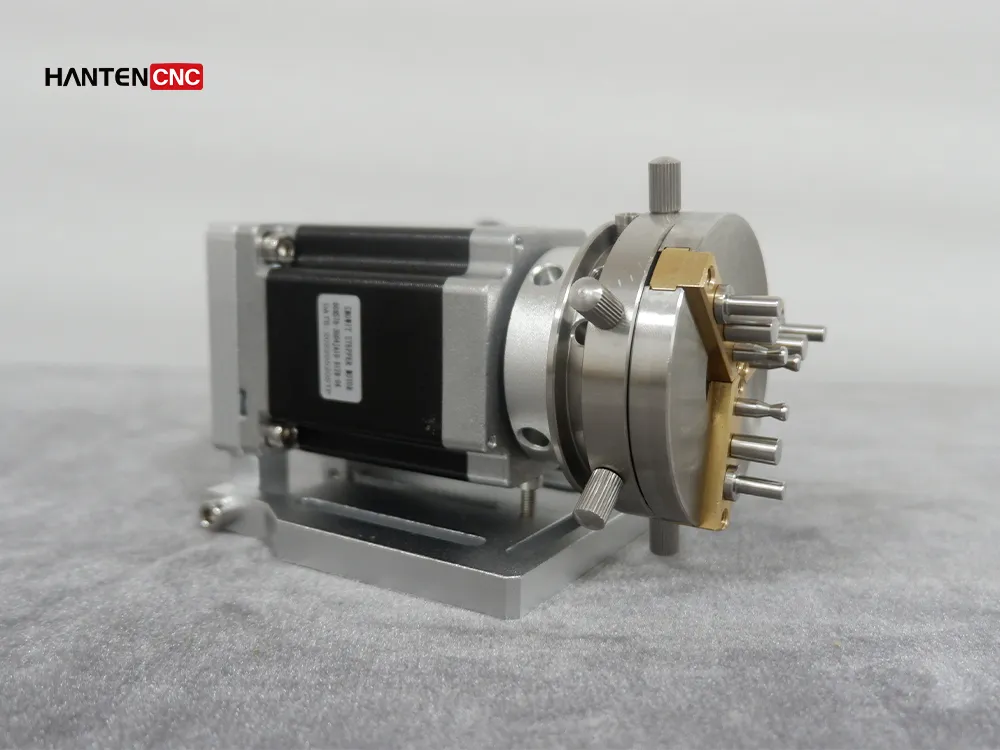 If you want to use the water cup selection marking, or the object with larger diameter marking, you can choose our other styles of rotation axis, such as: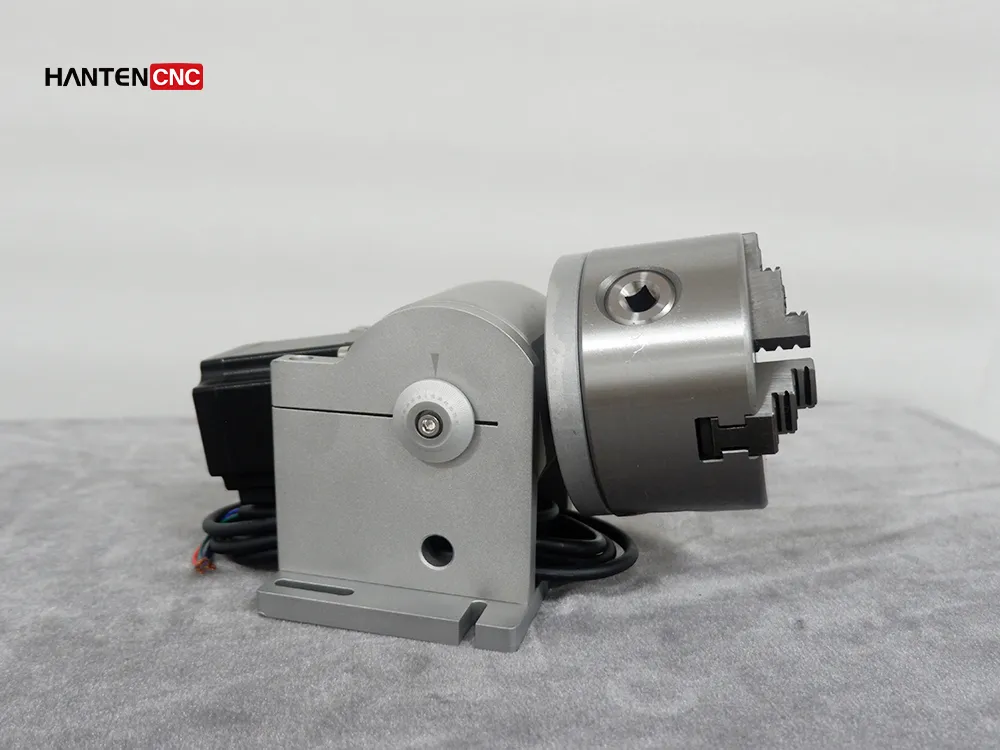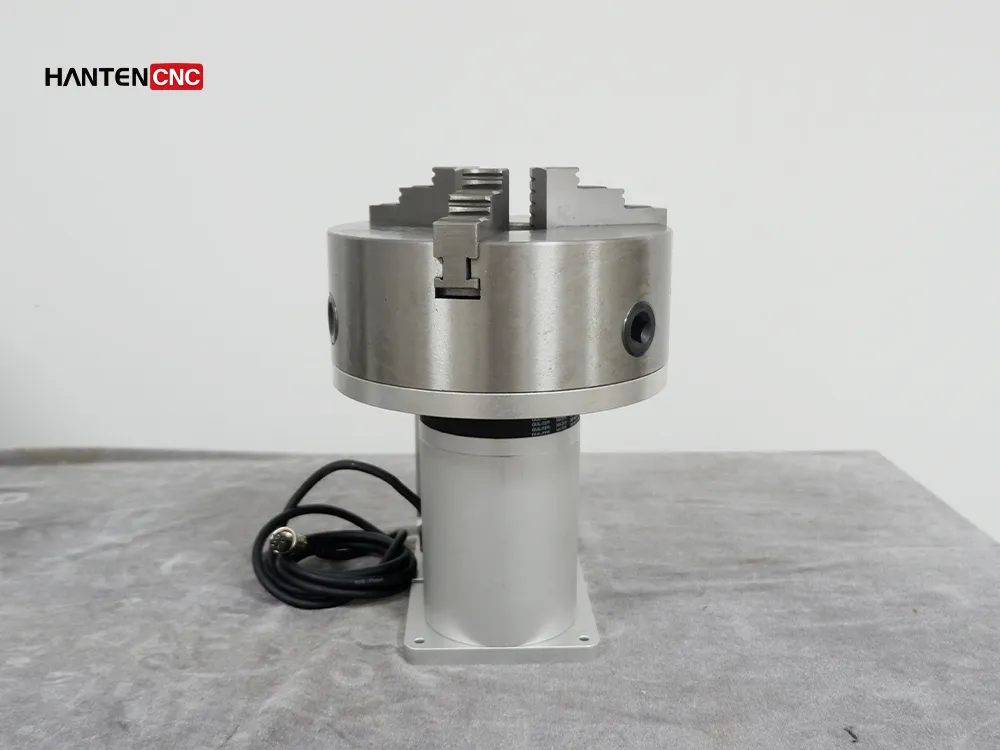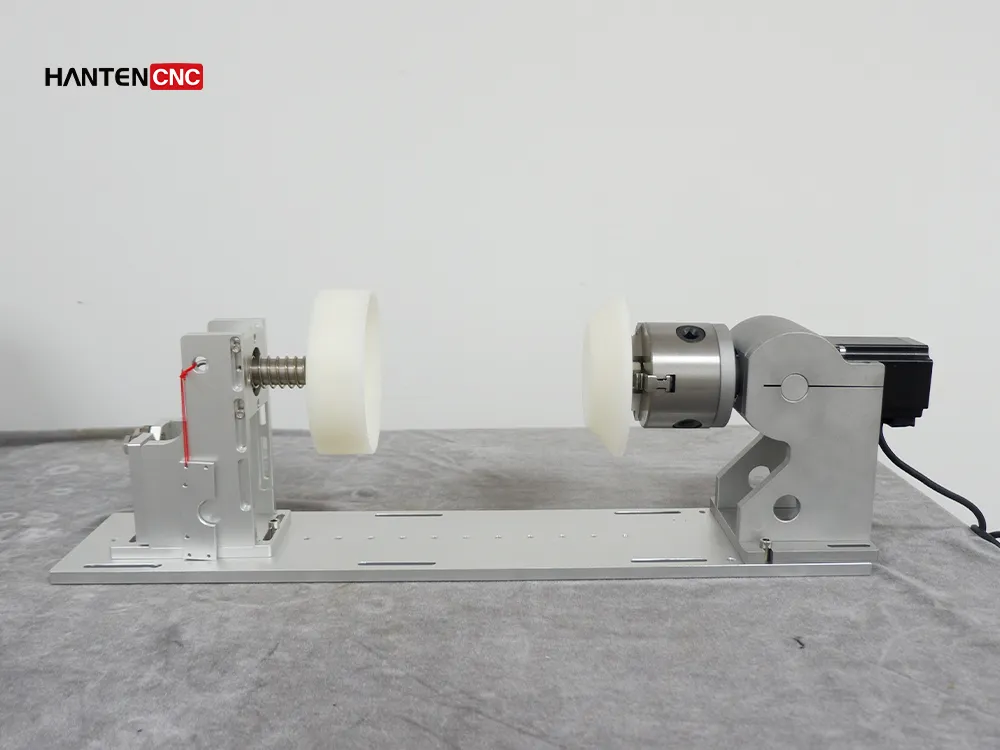 If you want batch processing, you can choose our other fixtures: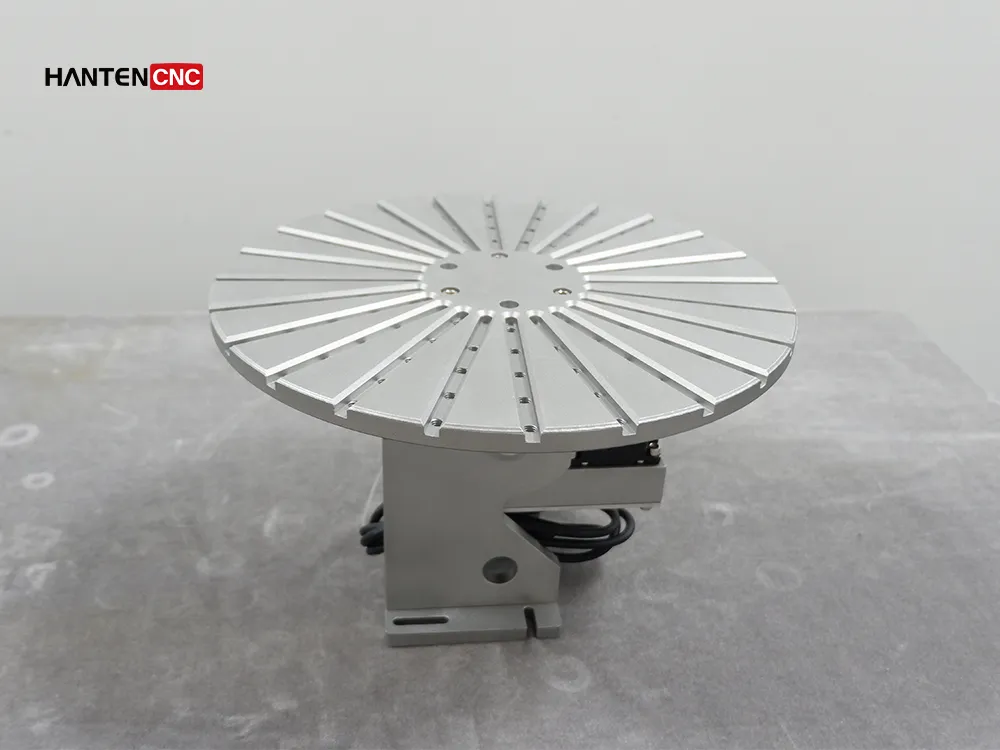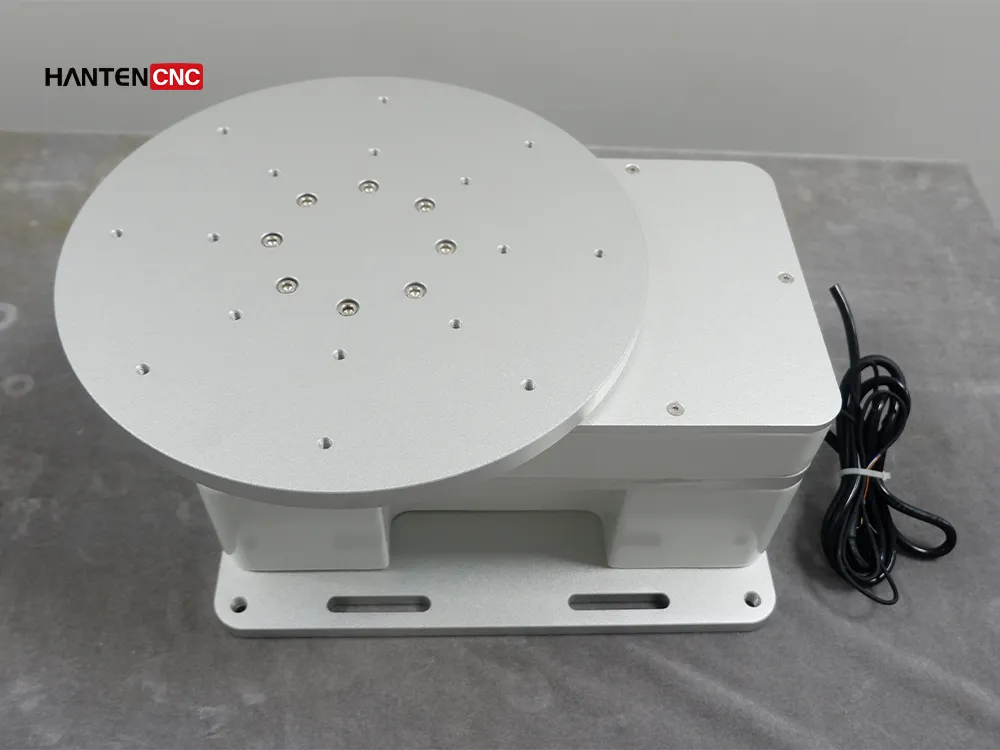 Customized fountain pen tooling conveyor belt: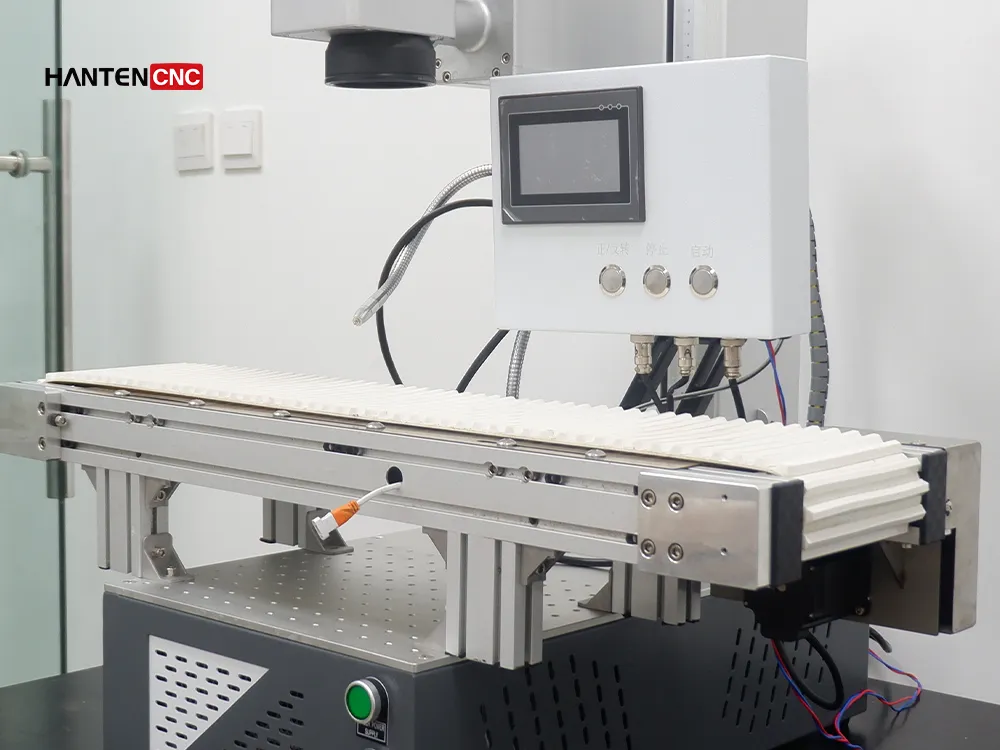 If you need a fixed material, you can choose our metal clip: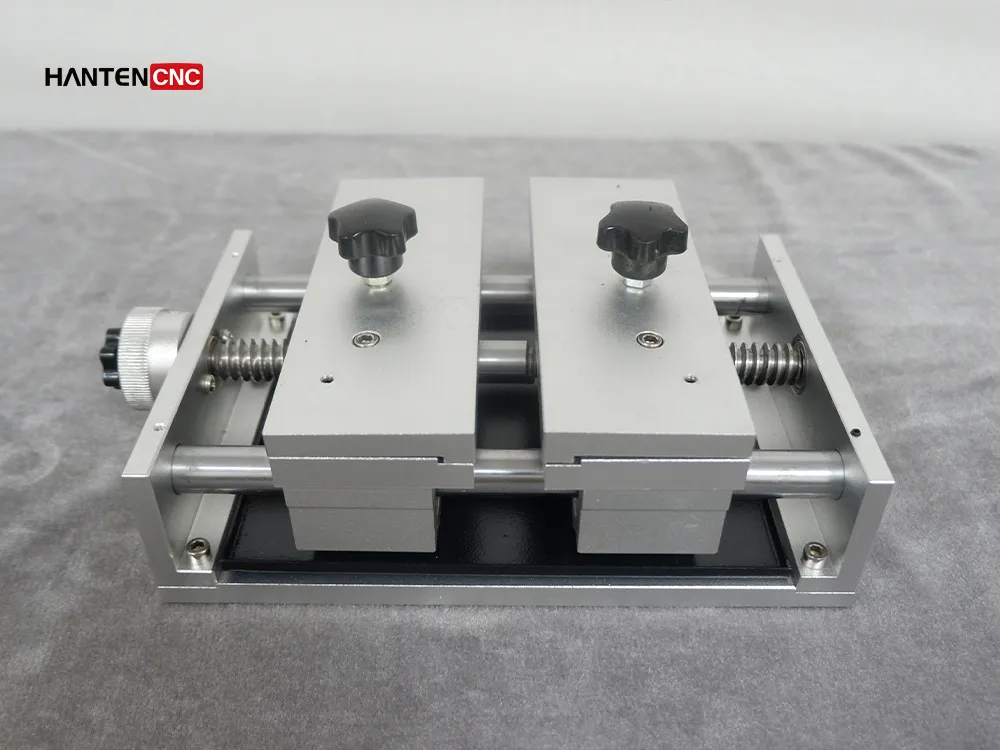 Other free parts of the machine: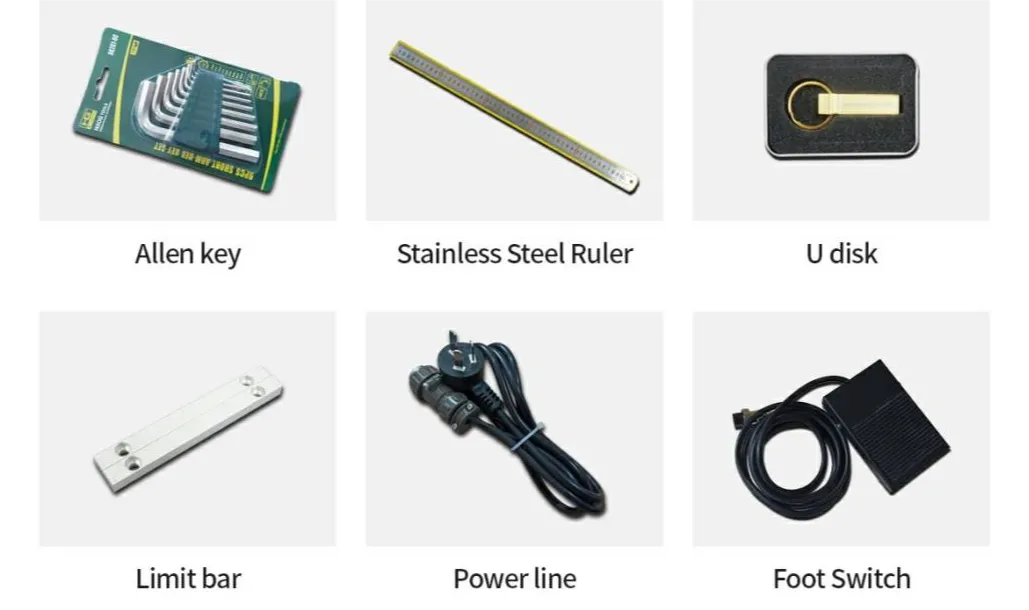 A fiber laser marking machine is a laser beam in a variety of different substances on the surface of the permanent mark. Such as gold, silver, copper, iron, zinc, aluminum, stainless steel, and stainless acid-resistant steel such as a type of material to print out a variety of exquisite patterns or text, and logos.
The portable laser marking machine is generally used in electronic components, hardware tools, electrical products, consumer goods, sensors, auto parts, 3C electronics, arts and crafts, precision instruments, gift ornaments, medical instruments, and high and low-voltage electrical appliances, bathroom industry, battery industry, IT industry and other fields.
Actual Case And Customer Factory Inspection