CO2 Laser Marking Machine Display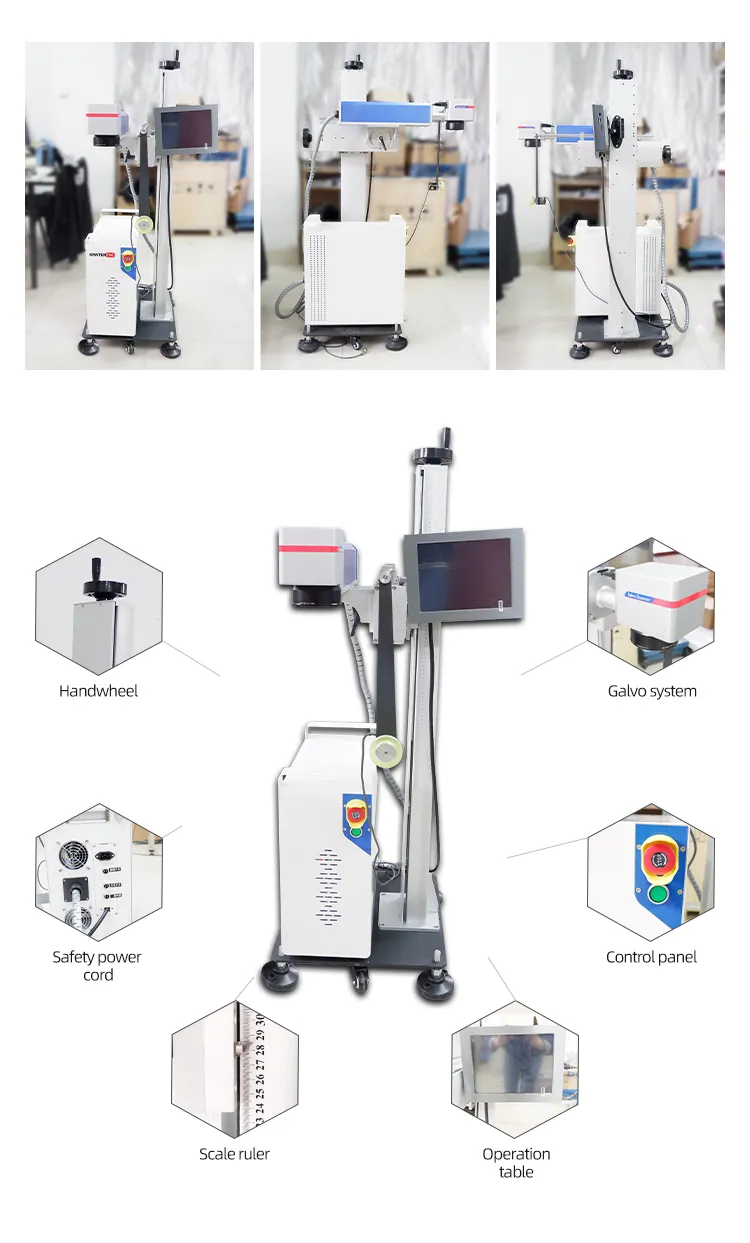 Laser Engrave Machine Parameter
| Laser | Fiber laser Th generator with a service life of over 100,000 hours |
| --- | --- |
| Laser wavelength | 1064nm |
| Cooling systems | Ambient air-cooled |
| Marking speed | ≤12000mm/s |
| Focus Lens | Focal length 165mm |
| Minimum line width | 0.0012mm |
| Repeatable positioning accuracy | 0.003mm |
| Marking range | 110mm×110mm |
| Power supply | 220V/50HZ |
| Power consumption | 400W |
Marking Laser Machine Details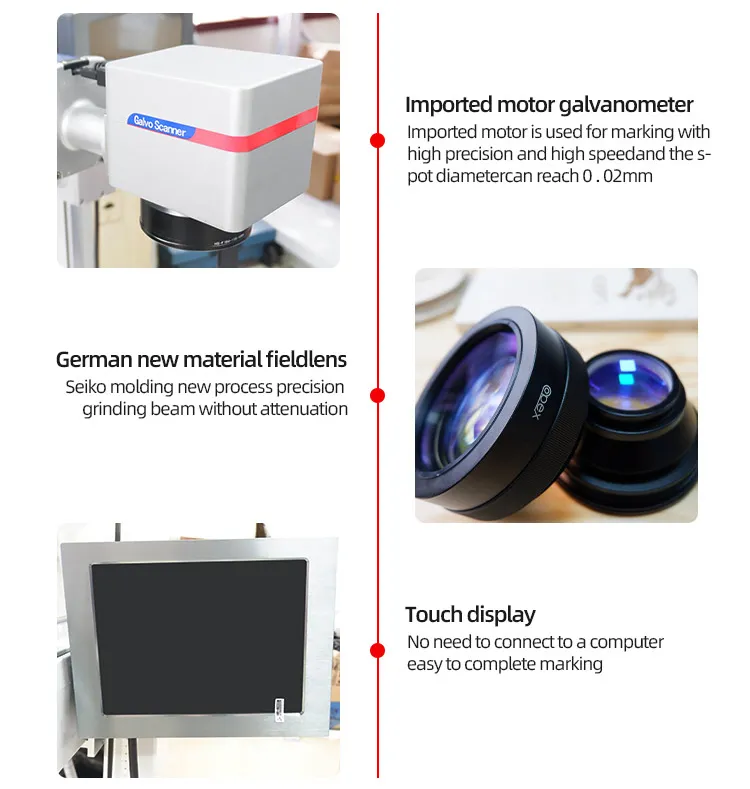 Advantages of CO2 Flying Laser Marker Machine
The traditional static marking laser machine work single mark. Marking efficiency is very low. Flying laser marking machine 1 machine instead of 3-5 sets of traditional static laser marking machine;
HANTENCNC flying laser marker machine can be applied to the assembly line batch marking process, saving a lot of manual labor costs;
HANTENCNC flying marking laser machine marking effect is exquisite. Has a strong anti-counterfeiting, anti-falsification characteristics. At present. It is widely used in tobacco. Food. Medicine, wine industry, electronic products, national defense industry, craft products and other fields.
Practical Examples and Customer Inspections