CO2 Laser Marking Machine Display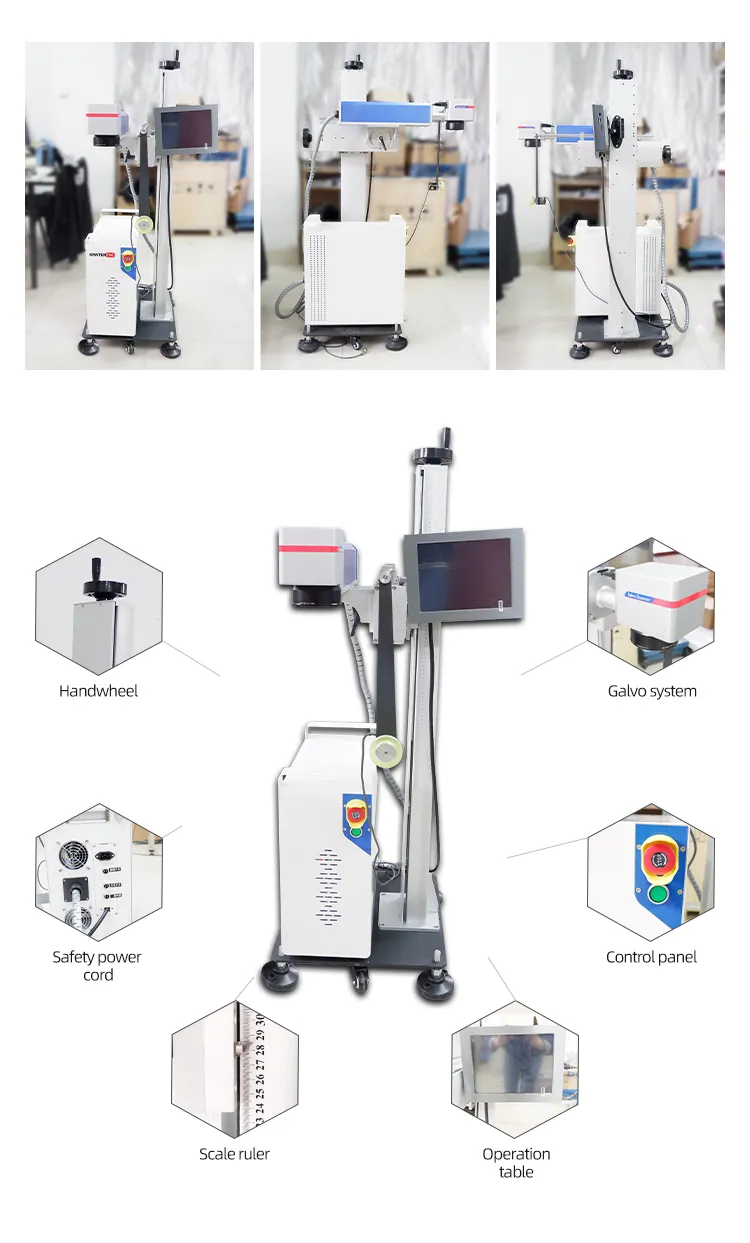 Flying CO2 Laser Marking Machine Parameter
| Laser | Fiber laser Th generator with a service life of over 100,000 hours |
| --- | --- |
| Laser wavelength | 1064nm |
| Cooling systems | Ambient air-cooled |
| Marking speed | ≤12000mm/s |
| Focus Lens | Focal length 165mm |
| Minimum line width | 0.0012mm |
| Repeatable positioning accuracy | 0.003mm |
| Marking range | 110mm×110mm |
| Power supply | 220V/50HZ |
| Power consumption | 400W |
Marking Laser Machine Details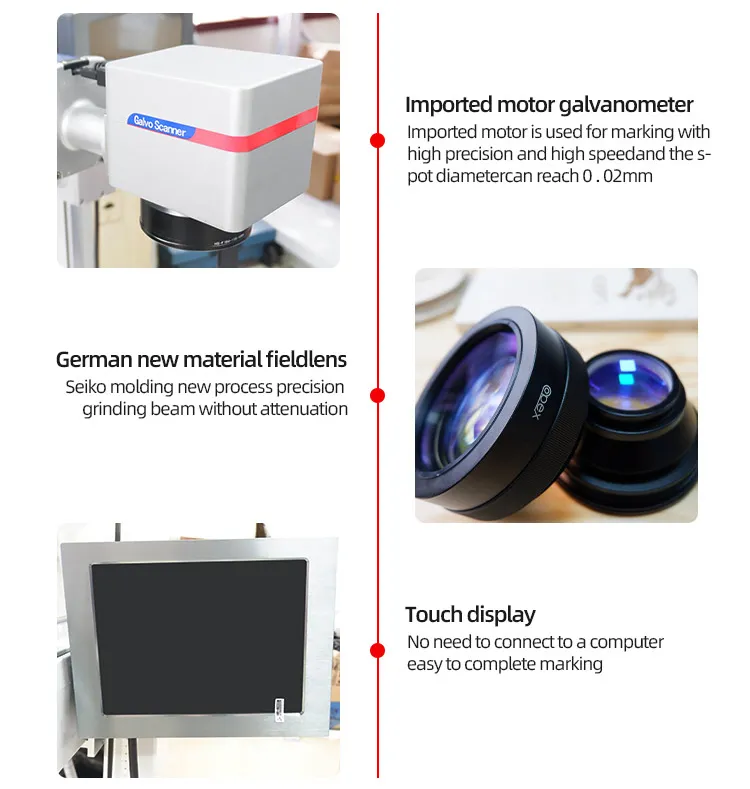 Advantages of CO2 Flying Laser Marker Machine
The traditional static marking laser machine works single mark. The marking efficiency is very low. One flying laser marking machine can instead of 3-5 sets of traditional static laser marking machines.
HANTENCNC fly laser marking machine can be applied to the assembly line batch marking process, saving a lot of manual labor costs.
This flying laser marking machine marking effect is exquisite. It has a strong anti-counterfeiting and anti-falsification characteristics. It is widely used in tobacco, food, medicine, wine industry, electronic products, national defense industry, craft products, and other fields.
Practical Examples And Customer Inspections