China Laser Welding Machine Introduction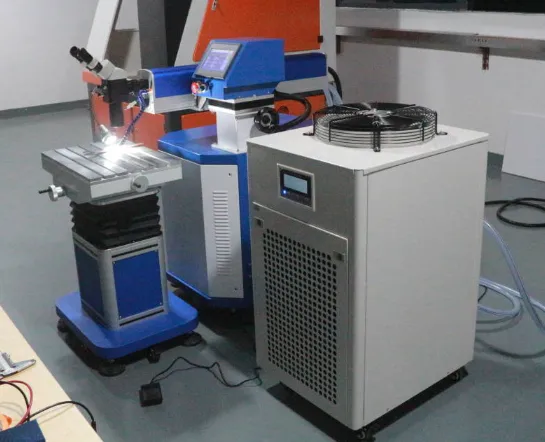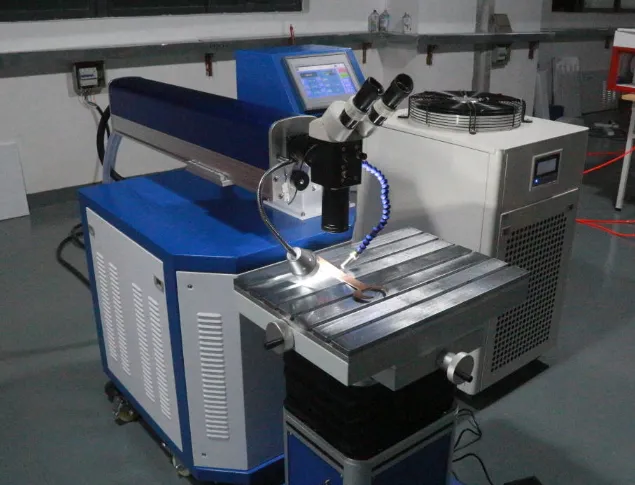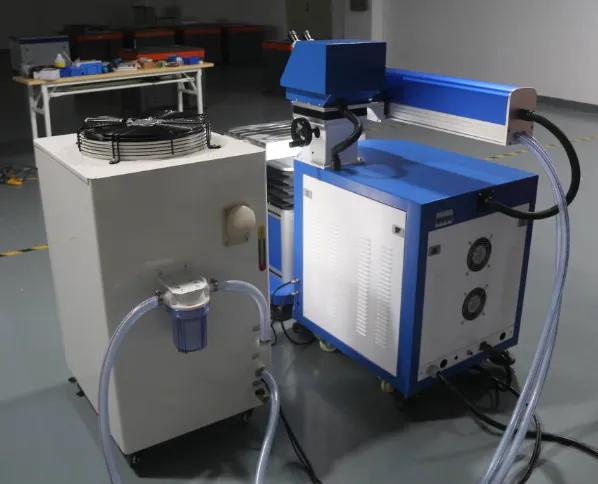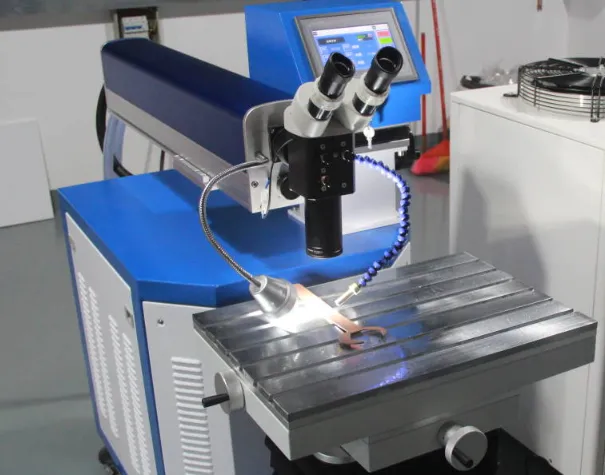 Fiber Laser Welding Machine Parameter
| Power | 200w | 250w | 300w |
| --- | --- | --- | --- |
| Laser wavelength | 1064nm | 1064nm | 1064nm |
| Welding spot | 0.2-2mm | 0.2-2mm | 0.2-2mm |
| Weld depth | 0.3-2.5mm | 0.3-3mm | 0.3-4mm |
| Pulse frequency | 1-50Hz | 1-50Hz | 1-100Hz |
| Table control | Manual (Z-axis electric) | Manual (Z-axis electric) | Manual (Z-axis electric) |
| Table stroke | 300x300x300(optional) | 300x300x300(optional) | 300x300x300(optional) |
| Positioning system | Microscope | Microscope | Microscope |
| Machine power consumption | 4KW | 5KW | 6KW |
| Electricity demand | 220V/50HZ | 220V/50HZ | 220V/50HZ |
Advantages of Mold Laser Welder Machine
HANTENCNC R & D and production of mold laser welding machine using imported ceramic condenser cavity. corrosion resistance. high temperature resistance, cavity life (8-10) years, xenon lamp life more than 8 million times;
The world's most advanced automatic shading system, eliminate the stimulation of the eyes in the working time;
The laser head can be rotated 360 degrees, the whole optical path part can be rotated 360 degrees. and up and down the electric lifting. pushing forward and backward, especially suitable for all kinds of large, medium and small mold repair;
Parameter adjustment using intelligent remote control, simple and fast operation;
The table can be electric lifting, three-dimensional movement;
Spot size electric adjustment.
Application of China Laser Welding Machine
Mold laser welder machine, repair machine to 50-60 degrees of temperature, mold. precision injection molding, die casting, stamping, stainless steel and other hard materials crack. collapse Angle, edge grinding and damage sealing edge repair. welding; High accuracy. laser solder joint diameter is only 0.2mm~1.5mm; The heating area is small, the workpiece will not be deformed. After welding can be etched, does not affect the effect.
Actual Case and Customer Factory Inspection