Model
HTW1000/1500/2000/3000
Laser wavelength
1080nm
Fiber length
10M/Maximum 15M
Operating Mode
Continuous Welding
Speed range
0-120mm/s
Laser power
1000W/1500W/2000W/3000W
Operating System
Handheld Welding System
Cooling water chiller
Industrial chiller
Working environment temperature range
15-35℃
Humidity range Operating environment
< 70% non-condensing
Welding gap requirements
≤0.5mm
Working voltage
1000W-2000W is 220V/2P
3000W is 380V/3P
Laser Welding, Cleaning and Cutting Details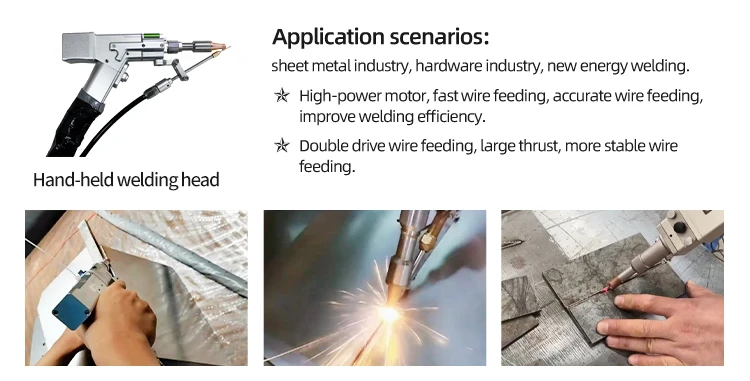 Laser welding: Laser welding is a high-precision welding method. Widely used in industries such as automotive, aerospace, marine and electronic equipment. It has the advantages of high efficiency, high quality, and low heat-affected zone. Suitable for welding of various materials, including metal, plastic, glass, etc.
Laser cleaning: Laser cleaning is the use of laser beams to irradiate the surface of the object to be cleaned. Thermal and evaporation effects by high energy laser beams. Remove dirt, oxides and other pollutants on the surface of the object. Laser cleaning is widely used in automobile manufacturing, aerospace, semiconductor, medical equipment and other fields. It can improve the surface quality of the product and prolong the service life. reduce environmental pollution.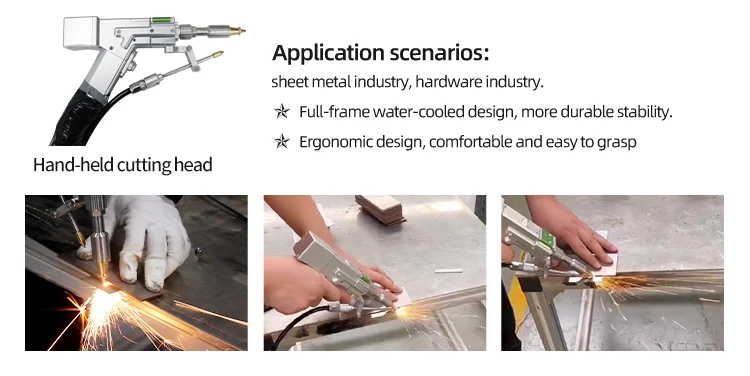 Laser cutting: Laser cutting is the use of high-energy laser beams to cut materials. Laser cutting has the advantages of high precision, high speed, no mechanical contact, and no post-processing. Suitable for cutting metal, non-metal and other materials. Laser cutting is widely used in automotive, aerospace, electronics, construction and other fields.
HANTENCNC laser welding, cleaning, cutting three-in-one machine can complete a variety of jobs. Greatly improved production efficiency and reduced costs. Compared with traditional machines, it has the following advantages:
All-In-One Design: This 3-in-1 machine has an all-in-one design. The machine is compact, stable in performance, and takes up little space. Can be used in various environments.
High degree of automation: HANTENCNC three-in-one laser equipment adopts automatic control system. Can complete various tasks automatically. The operation is simple, convenient and fast.
Energy saving and environmental protection: the machine adopts laser technology. It can effectively save energy and reduce pollution emissions. It meets environmental protection requirements.
Wide range of applications: the machine can be applied to the processing of various materials. Such as metals, non-metals, plastics, etc., have a wide range of applications.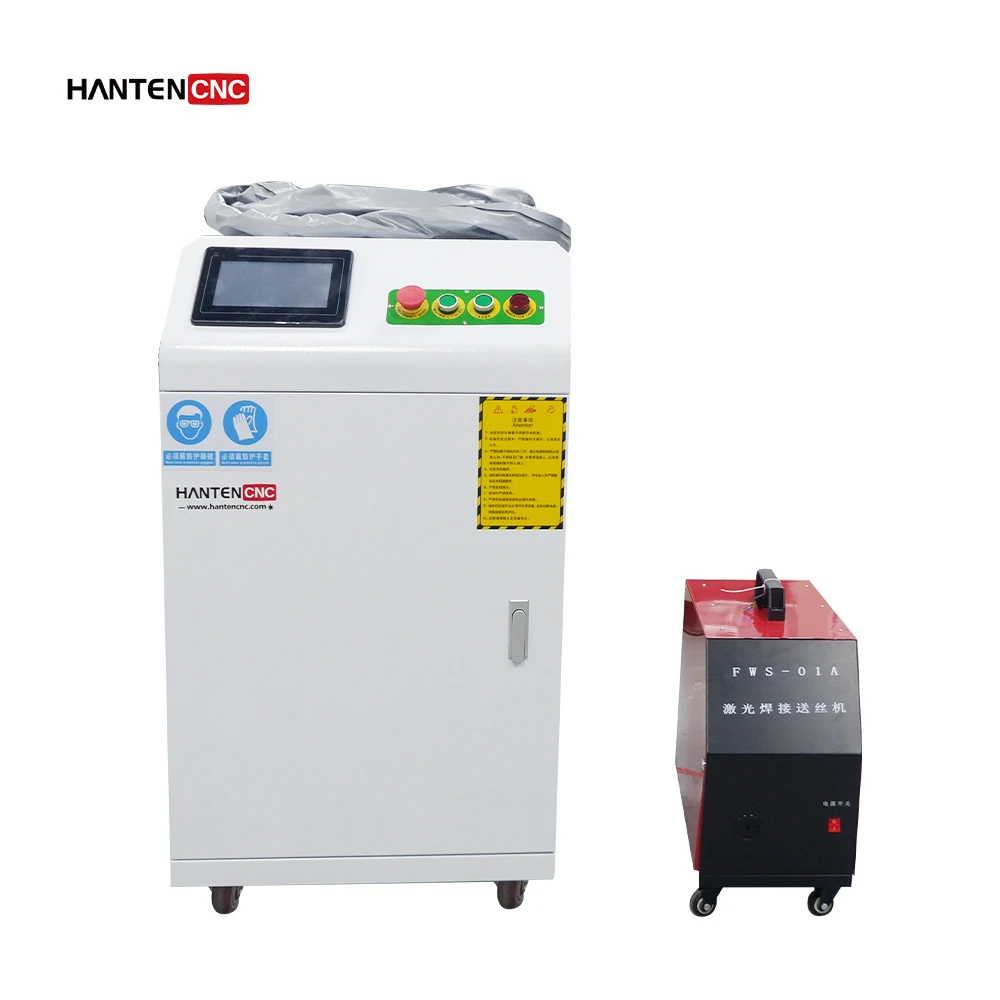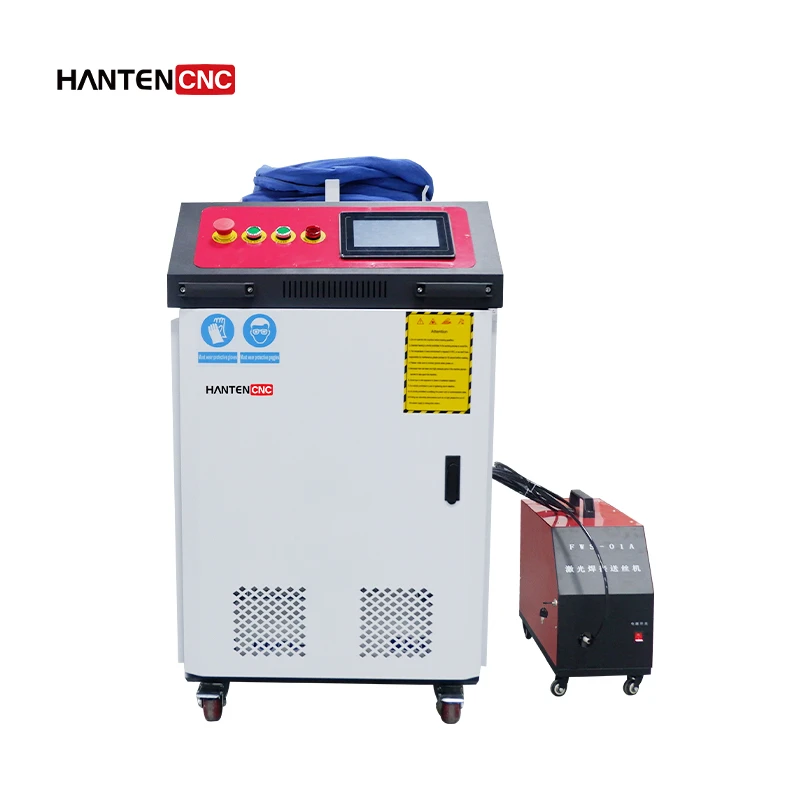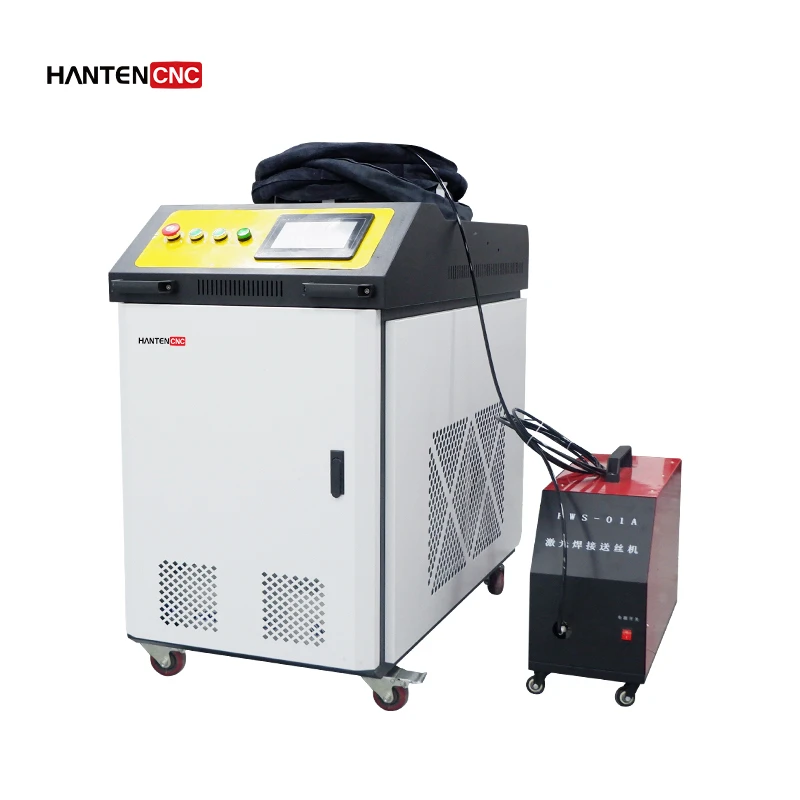 HANTENCNC is a factory specializing in the production and sales of laser equipment. Has 18 years of research and development experience. The model will be qualitatively customized according to market demand and customer preference. The above are our three-in-one hot-selling models, welcome to buy.
Laser Welding, Cleaning, Cutting Sample Display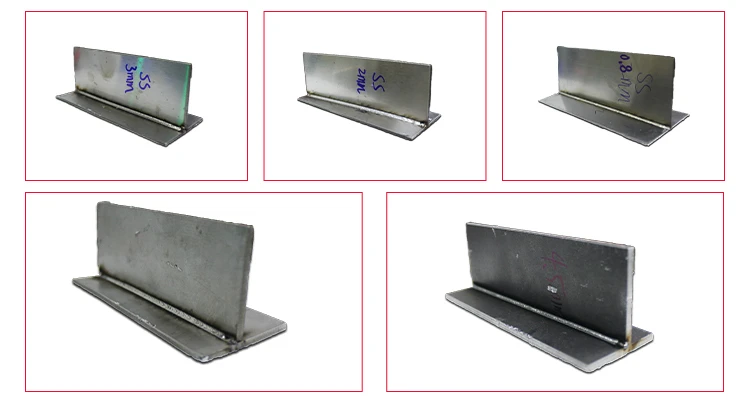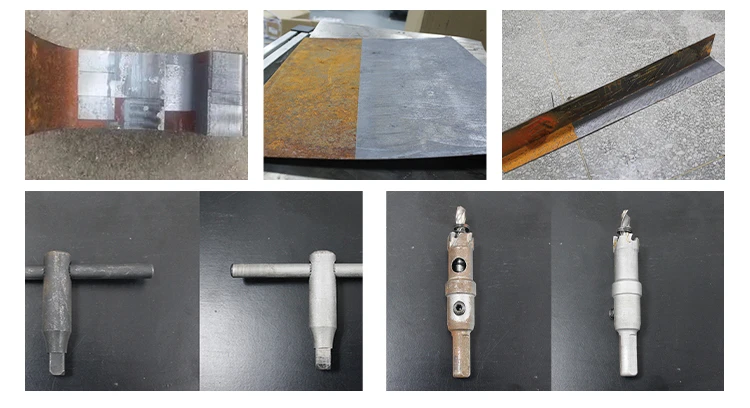 Actual Cases And Customer Inspections