Laser Welding Tool Parameters
Model
HTW1000/1500/2000/3000
Laser wavelength
1080nm
Fiber length
10M/Maximum 15M
Operating Mode
Continuous Welding
Speed range
0-120mm/s
Laser power
1000W/1500W/2000W/3000W
Operating System
Handheld Welding System
Cooling water chiller
Industrial chiller
Working environment temperature range
15-35℃
Humidity range Operating environment
< 70% non-condensing
Welding gap requirements
≤0.5mm
Working voltage
1000W-2000W is 220V/2P
3000W is 380V/3P
Multi-function Machine Introduction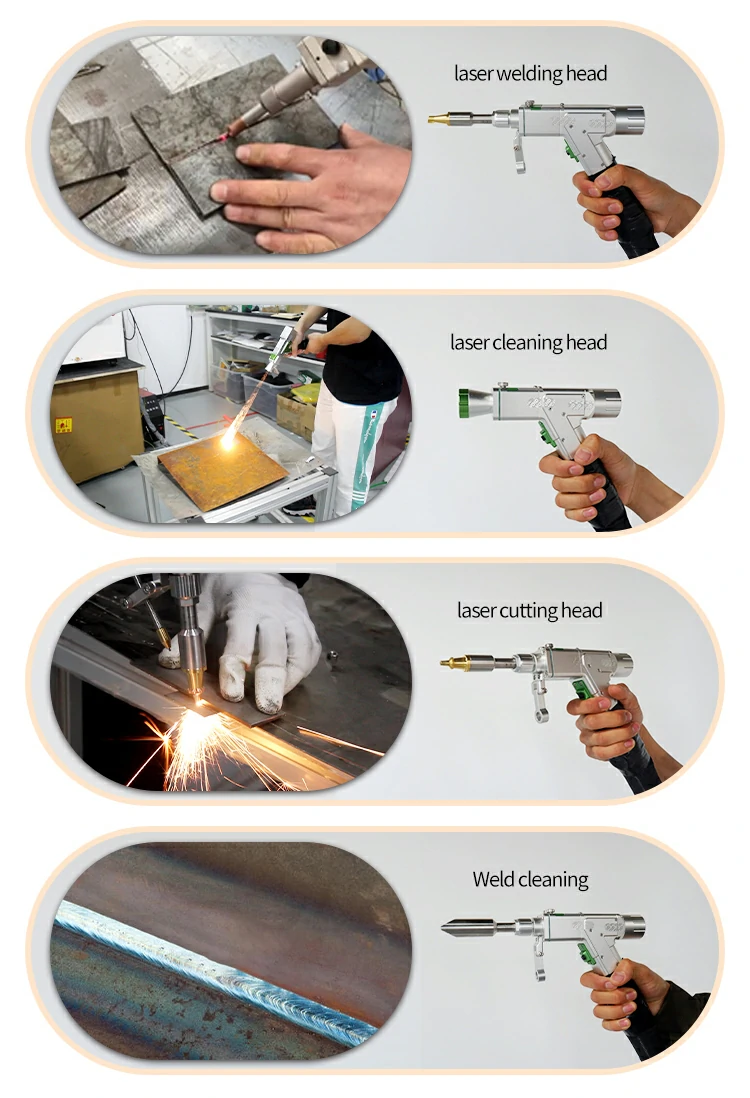 Laser Weld Function: Wide range of welding application materials. It can be used for welding metal, carbon steel, iron plate, aluminum, stainless steel, and other materials.
Features: handheld operation, ergonomic, suitable for long hours of work.
Laser Clean Function: Rapid rust removal, removes grease, resin, glue, dust, stains, and production residue.
Features: No direct contact with the workpiece is required. Easy and flexible to use.
Laser Cut Function: Commonly used for cutting metal sheet materials. Mainly used in hardware, electrical appliances, sheet metal manufacturing, and other industries.
Features: Easy to operate, flexible, and fast.
Weld Cleaning Function: De-rusting, degreasing, oxides after soldering.
Features: Low power, simple and flexible. No consumables.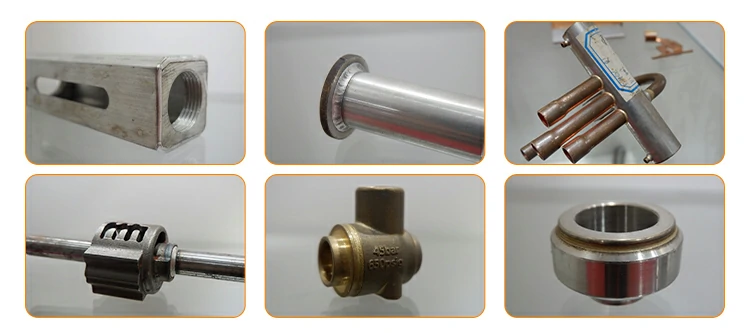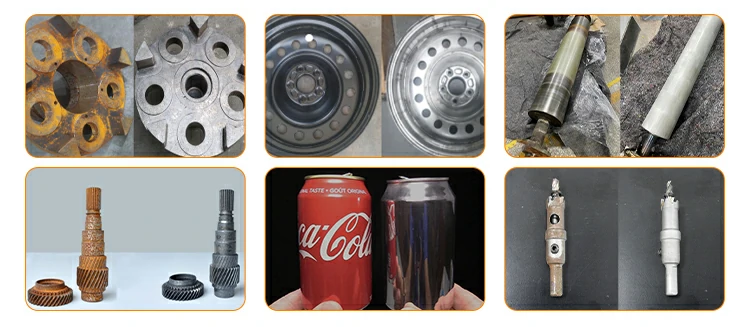 Laser Cleaning Weld Samples