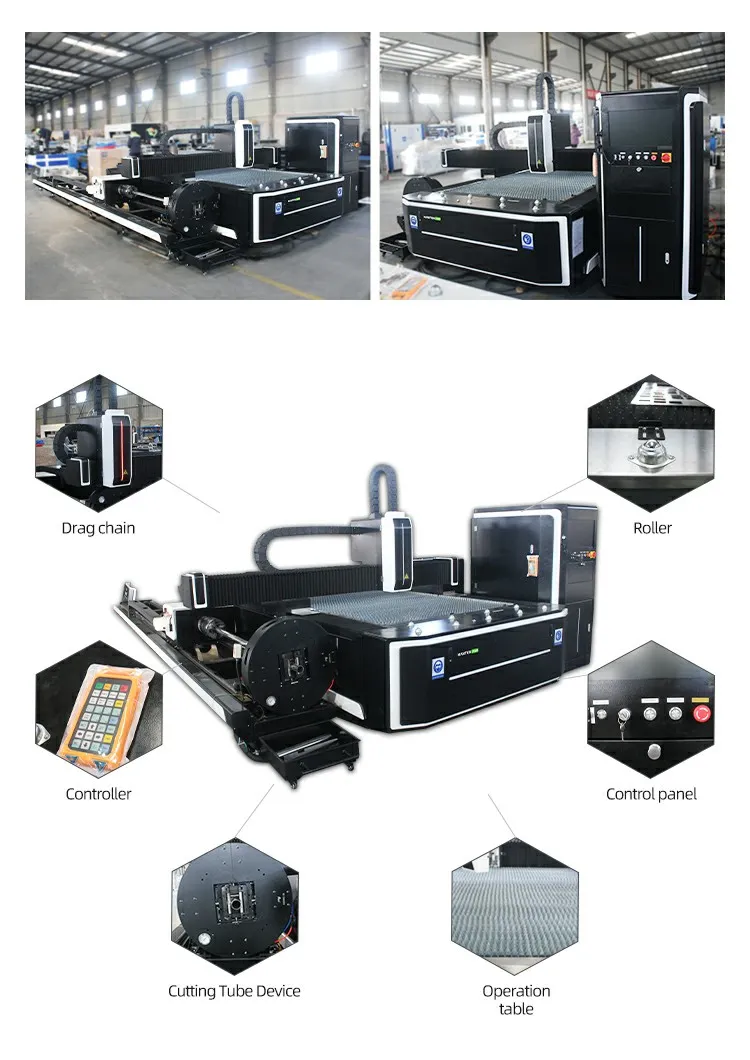 Tube Fiber Laser Cutting Machine Advantages
The tube laser cutting machine has fast cutting speed and good cutting quality. It will achieve a small slit, small deformation, and a smooth cutting surface.
The working format is equipped with a pipe-cutting device. It can cut flat plates and round pipes. With stronger applicability, it can save the cutting process. The tube cutting laser machine is suitable for mass production, high work efficiency, and high stability.
It has tube plate integrated laser cutting precision. So it is more suitable for precision parts processing and fine arts and crafts cutting.
Laser equipment installed a focal length automatic tracking adjustment system. It can easily complete the distortion of material cutting.
The whole laser cut machine adopts an imported servo motor and precision guide rail. It has high-precision cutting technology. It is stable and has a longer life. In the cutting, the pipe can highlight its advantages, exquisite cutting process, and precision.
Tube Fiber Laser Cutting Machine Parameter
Model

HTC1000/HTC1500

Laser source

MAX Fiber Laser Source

Laser Power

1000W/1500W

Fiber cable L

20M

Wavelength

1080nm

Beam quality

<

0.373mrad

Effective cutting range

3000mm×1500mm

Axial positioning accuracy of the table

≤±0.02500mm/m

Table repeatability accuracy

≤±0.02mm/m

Cutting speed

≤30m/min depending on the material

Workbench maximum load

1800KG

Power rating parameters

Three-phase AC 380V 50Hz

Equipment power consumption

25-40KW

Overall power protection level

IP54
It can perform high-quality laser cutting on profiles such as round tubes, square tubes, and special-shaped tubes. According to the profile specifications, automatically adjust the clamping force size, and ensure that the thin tube clamping is without damage.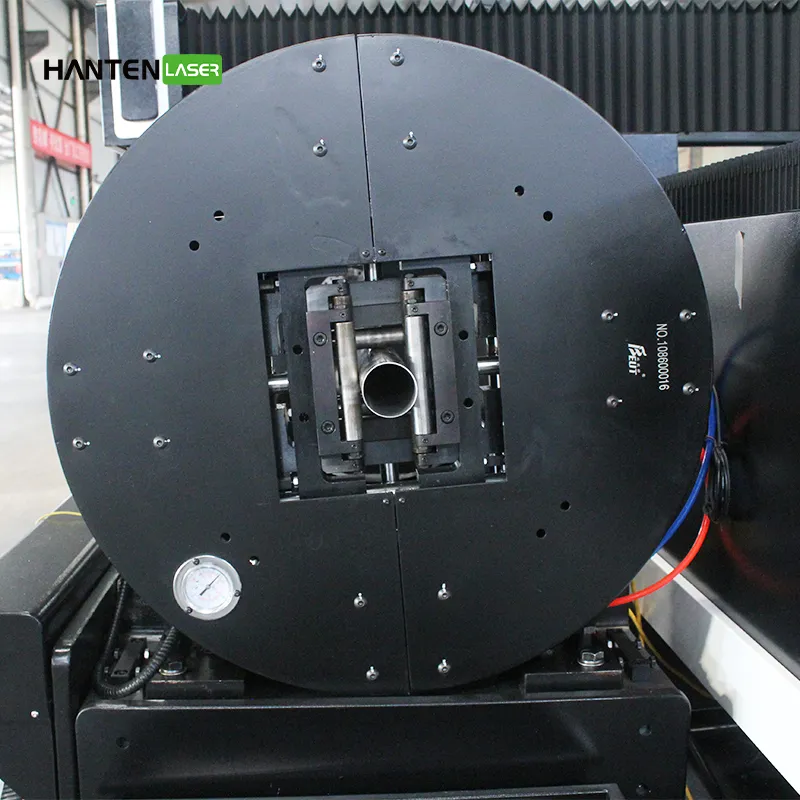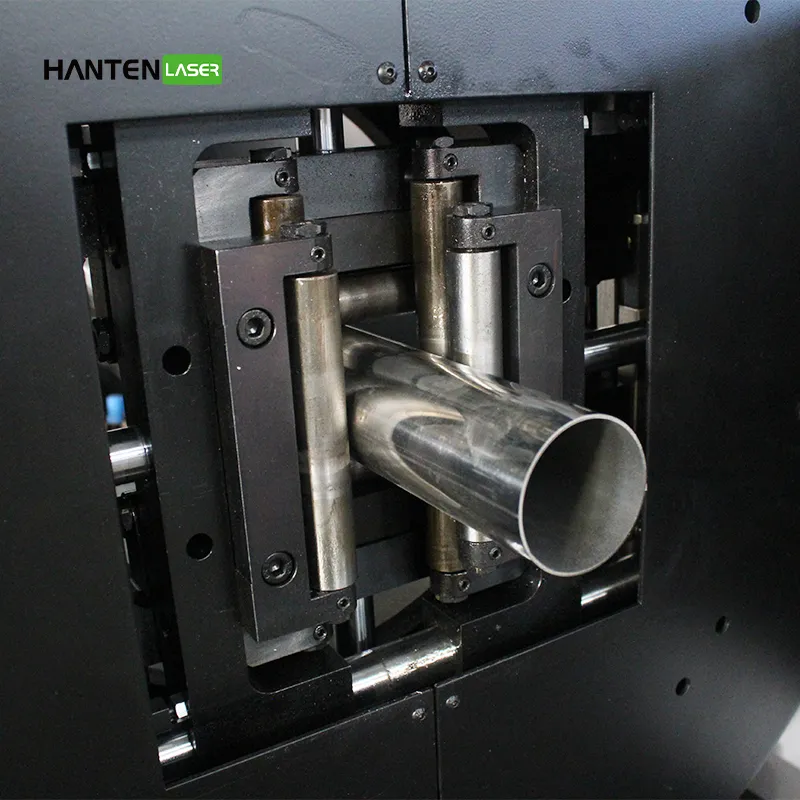 It is equipped with a perfect numerical control system and professional auxiliary control software. So that the work is flexible, high efficiency, simple machine operation, and convenient. Professional software can design various graphics or text in real-time processing. The CNC fiber laser tube cutting machine has flexible processing and simple and convenient operation.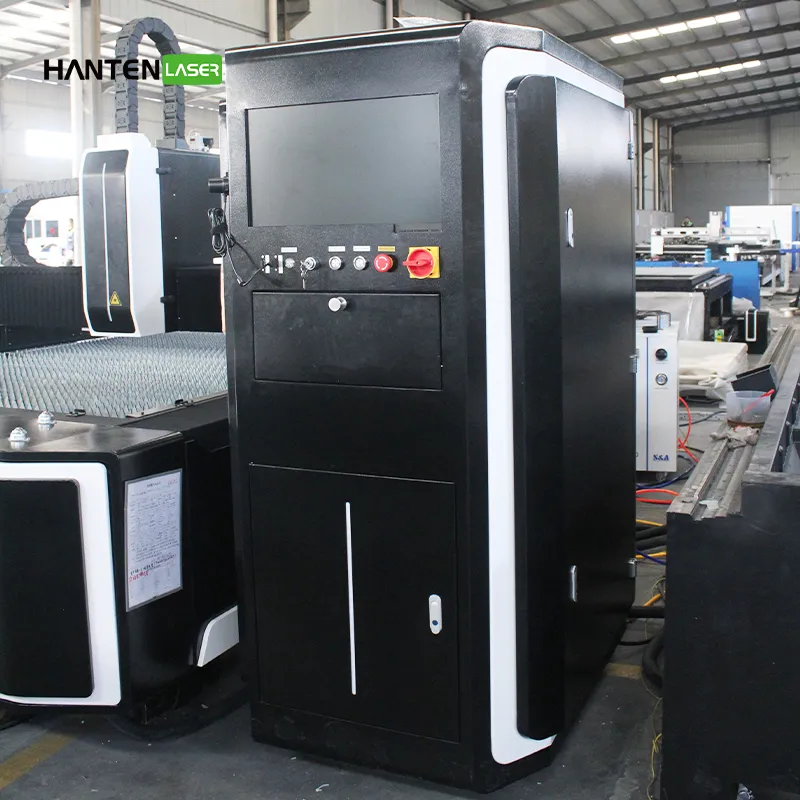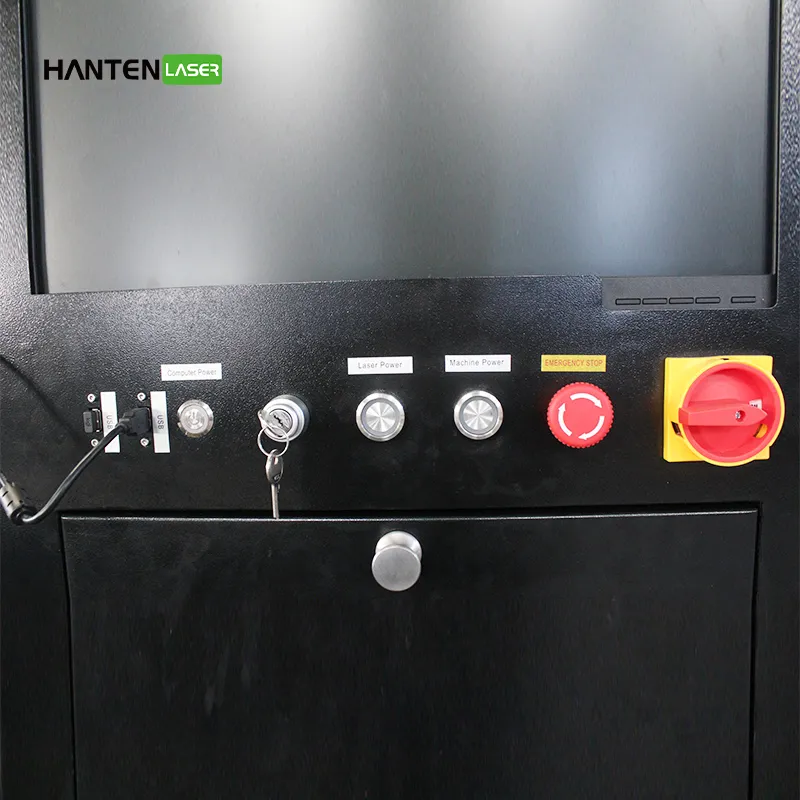 Tube-integrated fiber laser cutting machine is suitable for kitchenware, lamps, hardware cabinets, sheet metal processing, and aerospace. It is mainly used for cutting stainless steel, carbon steel, galvanized sheet, and other metal materials.
Actual Case And Customer Factory Inspection