Full Cover Fiber Laser Cutting Machine Parameters
| | |
| --- | --- |
| | |
| | |
| | |
| | 1000W/2000W/3000W/4000W/5000W/6000W |
| | |
| | |
| |  Japan YASKAWA Servo motor and driver |
| | |
| | |
|  X.Y axis location accuracy | |
| | |
|  Z axis Transmission system  | |
| | |
| | |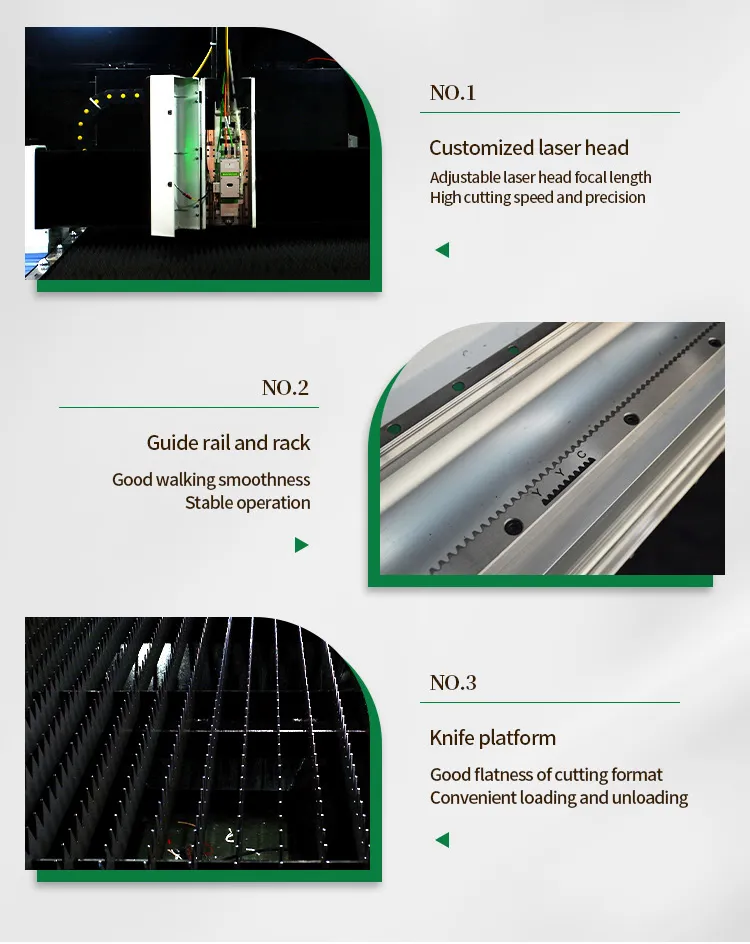 CNC Fiber Laser Cutting Machine Features
The fiber laser metal cutting machine has high-rigidity and heavy-duty chassis. It can reduce the vibration generated during high-speed cutting.
The gantry double drive structure adopts the imported German rack and pinion transmission system, which can improve production efficiency.
High-performance cast aluminum guide rail. After infinite analysis speeds up the arc cutting speed.
The open workbench is easy to operate and takes up little space.
High precision, fast speed, narrow slit, small heat-affected zone, smooth cutting surface, and no burrs.
The laser cutting head does not touch the surface of the material and does not scratch the workpiece.
The slit of this fiber laser CNC cutting machine is the narrowest. The heat-affected zone is the smallest, and the local deformation of the workpiece is small. There is no mechanical deformation.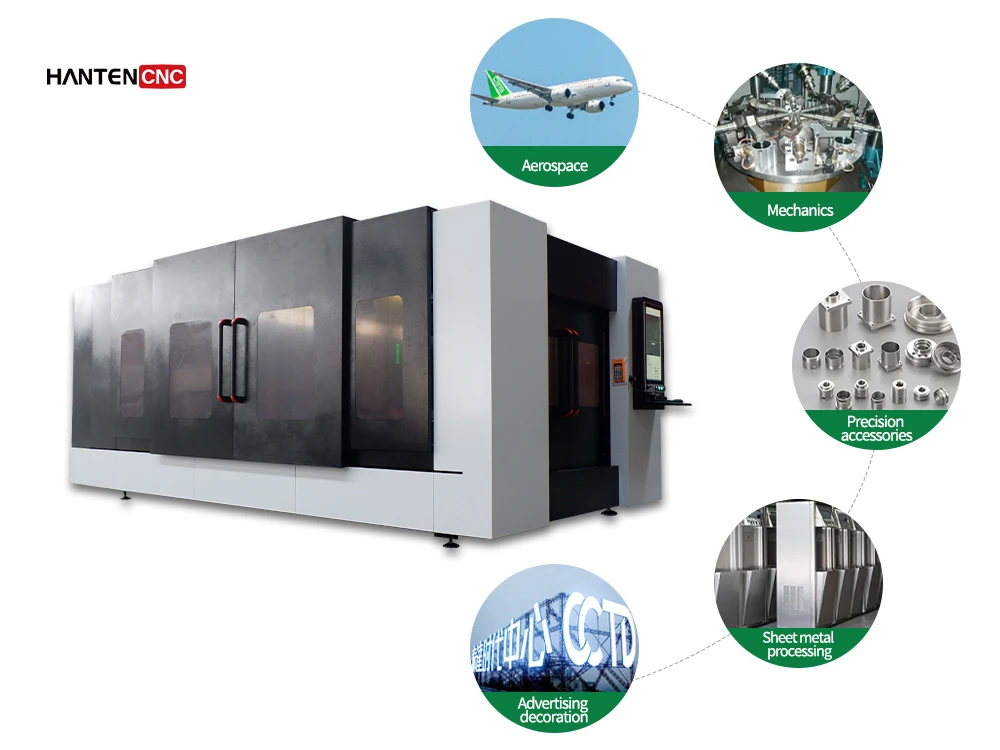 Actual Cases And Customer Inspections