UV Printer Machine Details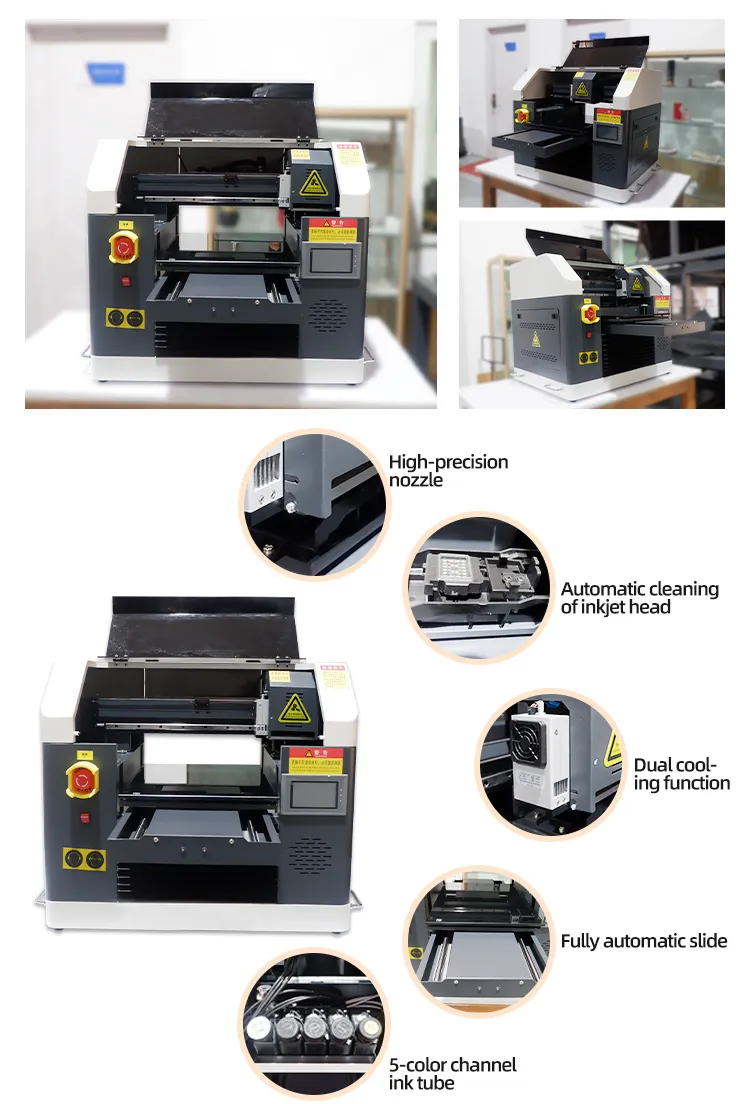 | nozzle type | Micro piezo inkjet method |
| --- | --- |
| Number of nozzles | single head |
| Operation interface | LCD |
| print mode | one-way and two-way |
| Printing accuracy | 360dpi*720dpi*1440dpi*2880dpi |
| printing method | Single white, single color, white color in one |
| Nozzle cleaning | Automatic cleaning |
| Print media thickness | 1mm–300mm |
| lift function | automatic / manual |
| RIP software | MT/PHOTOPRINT |
| image format | Tiff, Jpeg, Postscript3, EPS, PDF, etc. |
| color control | Compliant with international ICC standards, with curve and density adjustment functions |
| working environment | win7win8win10 general 32-bit 64-bit operating system |
| interface | USB high-speed interface |
| ink type | Anti-blocking UV ink 1 white + 4 colors |
| Print format size | 300mm X 450mm |
A3 UV printing Machine Working Characteristics
A3+UV printer machine comes with an Epson print head. The print head can automatically cleaning. The main printing methods are white only, colour only and white colour together. A3 UV printing machine can print five colours CMYK+W.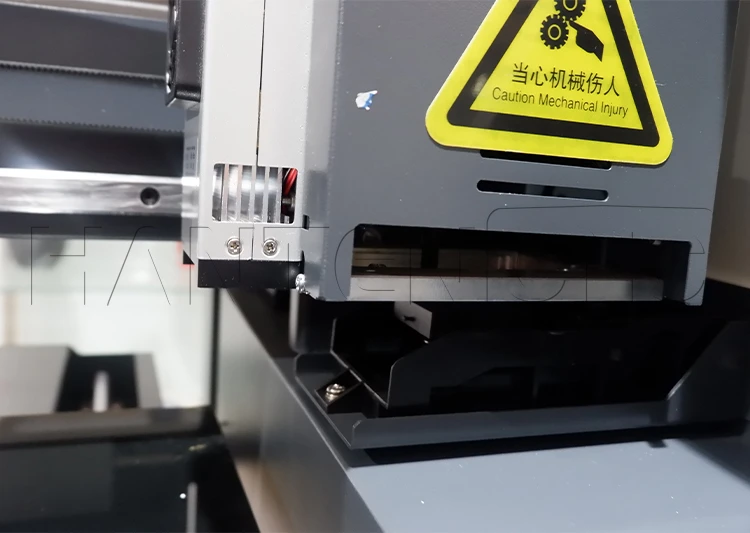 A3 UV printer machine's working area is 30*45cm. Machine has automatic lifting platform. You can choose the toughened platform or a hard-oxide suction platform.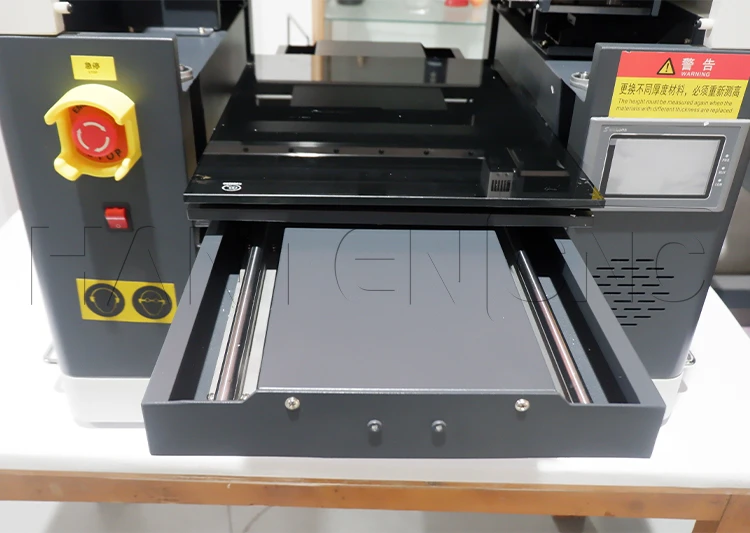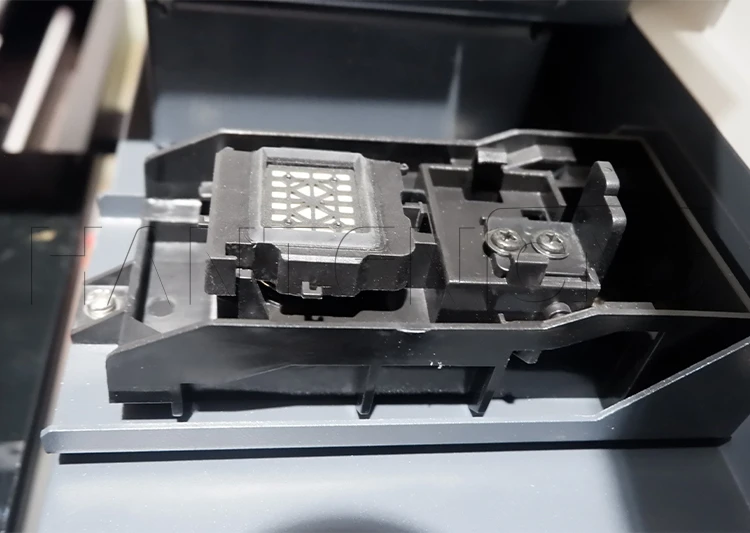 The Software supports Tiff, Jpeg, EPS, PDF, etc. It can used in Win7/win8/win10 32 bit 64 bit operating systems.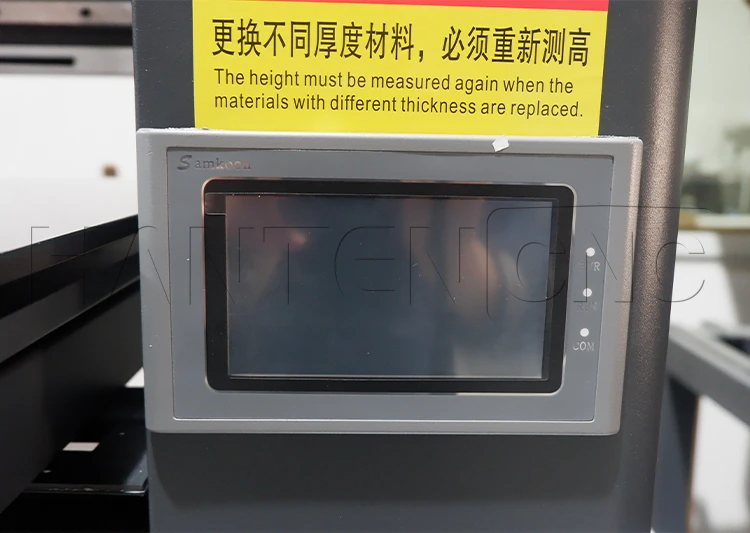 A3 Printer UV Machine Features
Enables the printing of flexible white ink on a variety of coloured or transparent media. Also suitable for flexible rigid materials up to two layers can be set up at a time, with a three-layer mode. Colour and white can be combined as required to increase the effect of bump printing.
The operation of the machine is simple and user-friendly. The mouse can be easily operated, and the system can be upgraded for free.
Safe and Reliable Print Protection
The programmed UV shutter system effectively protects the operator and printhead. The sensitive printhead protection design prevents damage to the printhead from abnormal protrusions. And the fully enclosed system is safer.
Varnish Printing is Optional
It is possible to enhance the glossiness of the covered surface. Also able to show some protection to the colour of the ink. Enables more creative output with high added value.
Underprint Direct Print Option
The printhead can directly primer printing, to increase the adhesion of the media surface. It can print frosted glass surface and color at the same time.
Safe and Convenient Ink System
White multi-stage circulation certificate for smooth printing. It can achieve fast in-line refill. Temperature regulation system can maintain consistency. It has ink viscosity low ink level warning system.
X+Y bi-directional media positioning. Media positioning makes it easier to prevent material from being printed edge-to-edge.
It can effectively remove static electricity from the surface of the material prior to printing. Each ink drop is precisely positioned to ensure beautiful print quality.
UV printer in the mobile phone case pattern customization market is widely used. Its advantages are simple and convenient operation, pattern HD effect is good, can also print relief effect.
The uv flatbed printer is also very widely used in the advertising market. It can print on acrylic, kt board, stencil, steel plate, glass, tile and other material surfaces.
A3UV printers can be used with rotary axes. Print custom designs on cylindrical wine bottles such as ceramic, glass and metal. This is convenient and fast.
The A3 UV printer is also very popular in the crafts industry. It can print on the surface of combs, hair cards, spectacle frames, packaging boxes, pins, and hundreds of other materials.
If you have your own shop, you can choose this A3 UV printer. It can offer different solutions for customers and do different customisations.
Color Printing of Mobile Phone Case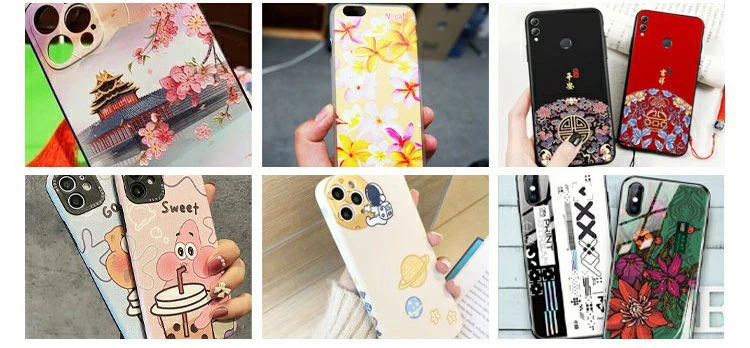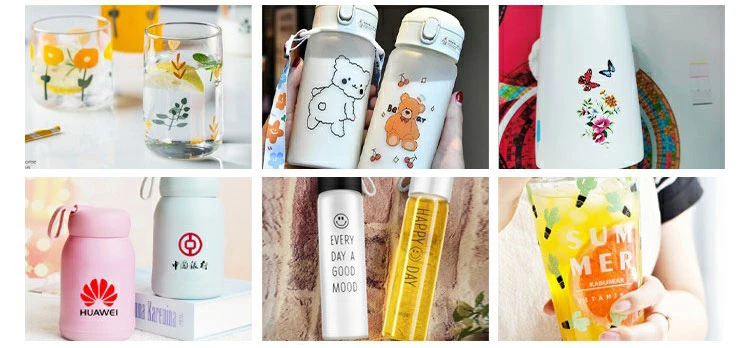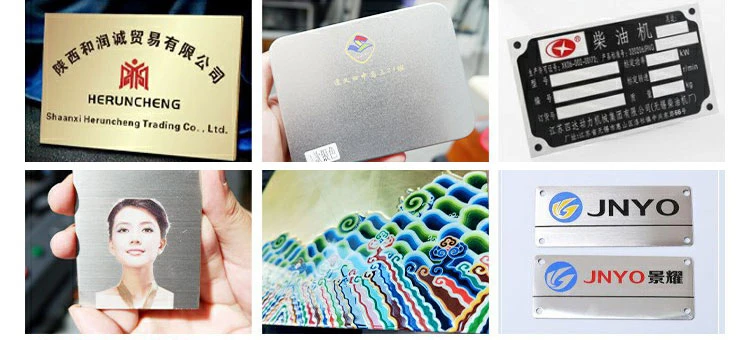 Color Printing on Wood Products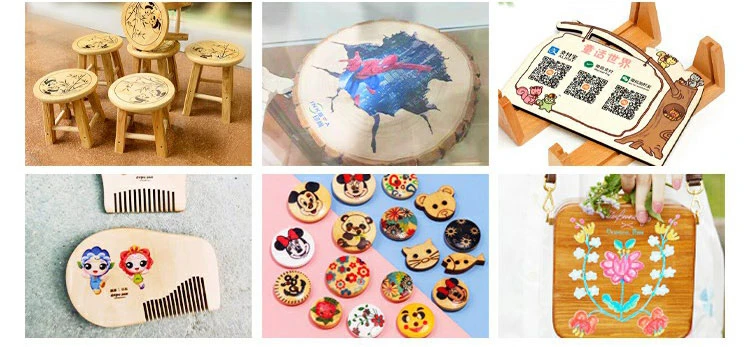 Actual Cases and Customer Inspections: