3000W Laser Cleaning Machine Product Show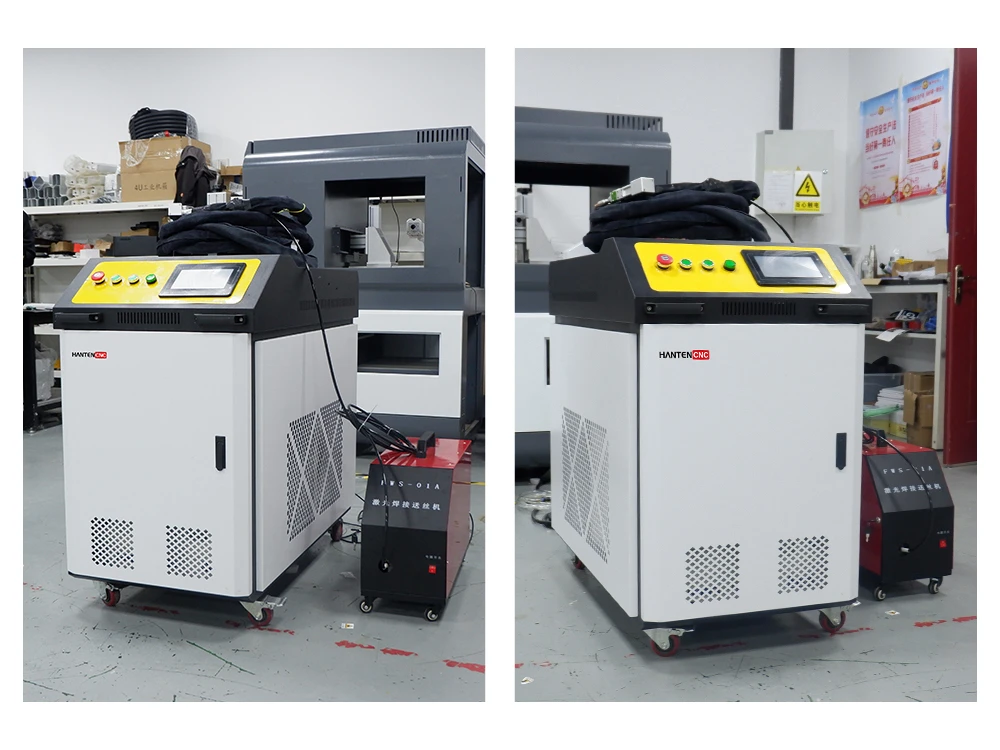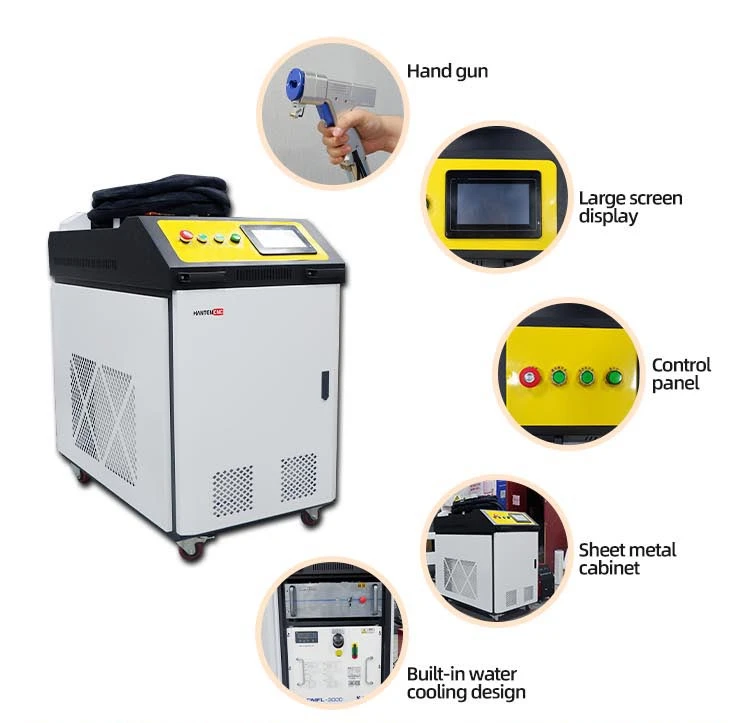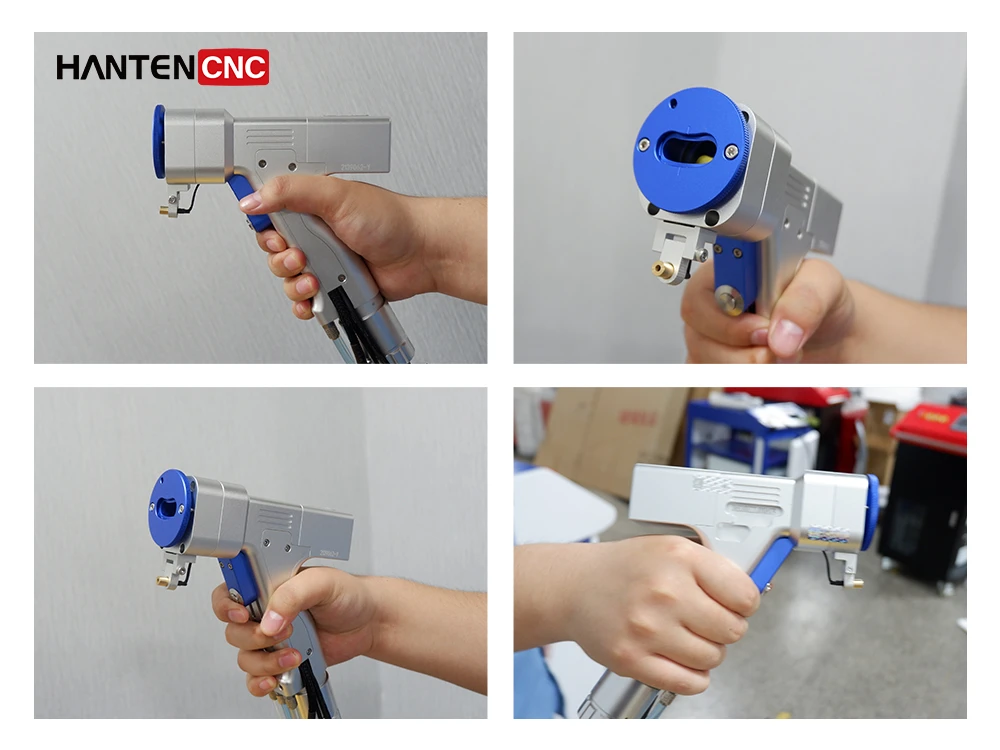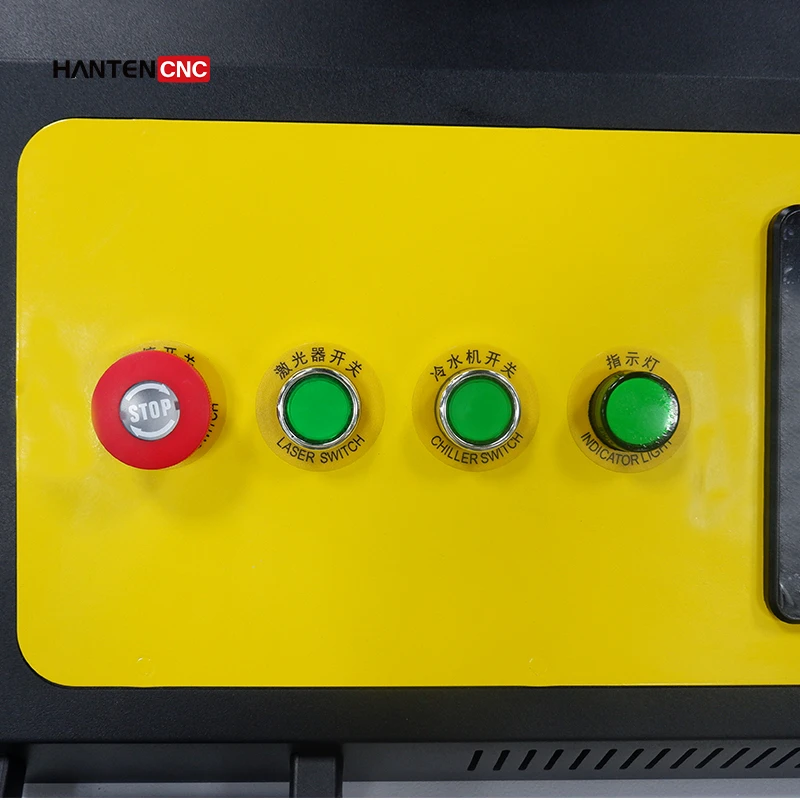 Built-in water cooler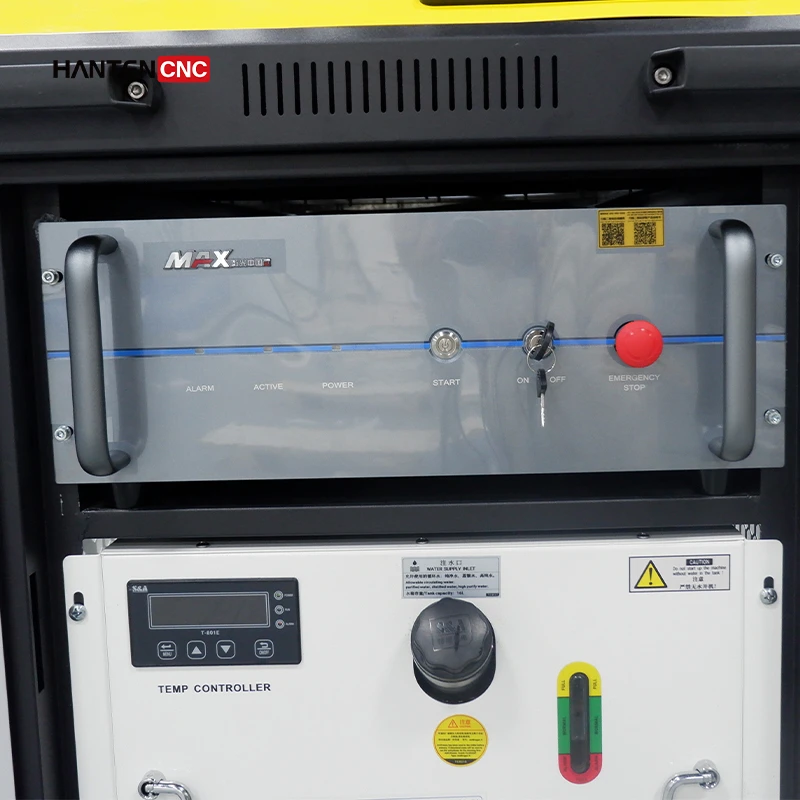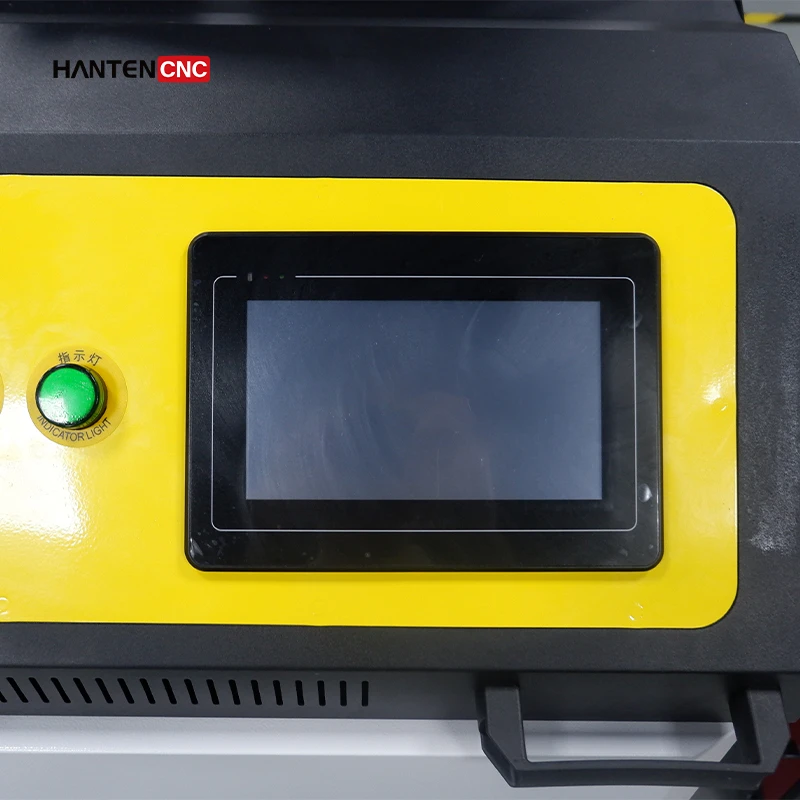 Handheld cleaning head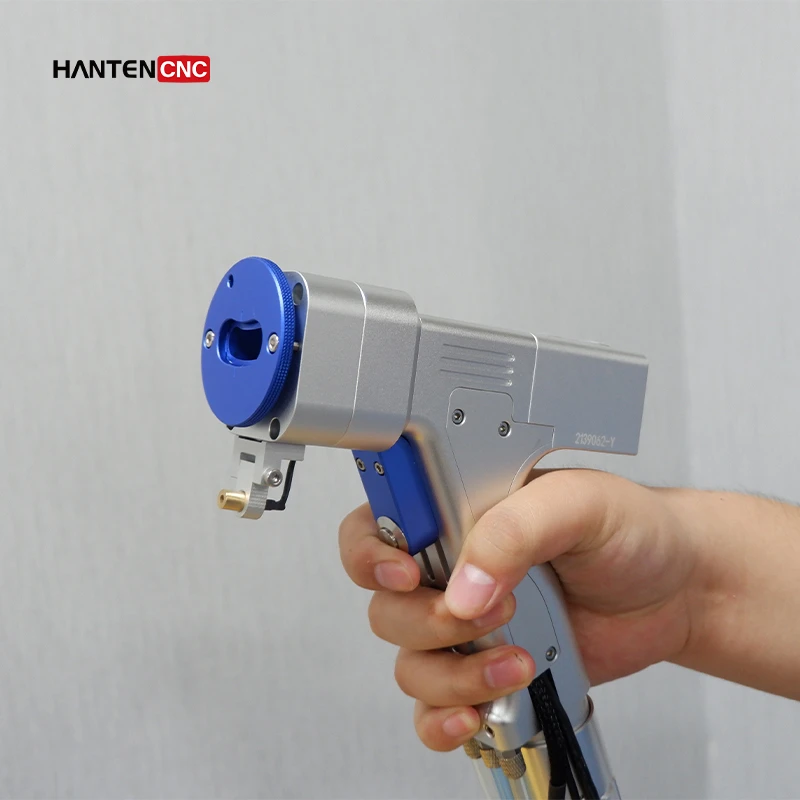 Advantages of HANTENCNC Laser Rust Remover
With professional cleaning of laser head, the following functions and applications can be achieved:
 HANTENCNC's laser cleaning machine efficiently removes metal, paint, glue layer, rust and various polluting oxides, etc.
 The laser cleaning machine can also remove motor and edible oil stains. Treatment before and after welding.
Rubber tire mold cleaning. After production and processing, aging stains on precision parts can be removed. The substrate will not be damaged during cleaning.
Handheld Laser Cleaning Machine Parameter
| Model | HTCL 3000 |
| --- | --- |
| Laser source | MAX Fiber Laser Source |
| Laser Power | 3000W |
| Fiber cable L | 10M |
| Wavelength | 1080nm |
| Clean speed | ≤50 M²/Hour |
| Scann speed | 0-14000mm/s |
| Cooling method | Water cooling |
| Working voltage | 0.5KW/AC220V/50Hz(option) |
| Laser frequency | 10-20KHZ |
| Voltage | 380V/3P for 3000W |
| Temperature | 5-40℃ |
In response to the welding and cutting needs of some customers, we have specially launched a three-in-one multi-functional machine for welding, cleaning and cutting. On the basis of laser cleaning, welding and cutting functions are added. One machine has multiple uses, which greatly reduces the purchase cost of users. (Welding and cutting use the same laser head, you only need to change the nozzle according to your own needs, and you need to replace it with a cleaning head for cleaning, and the handle remains the same, as shown in the figure below)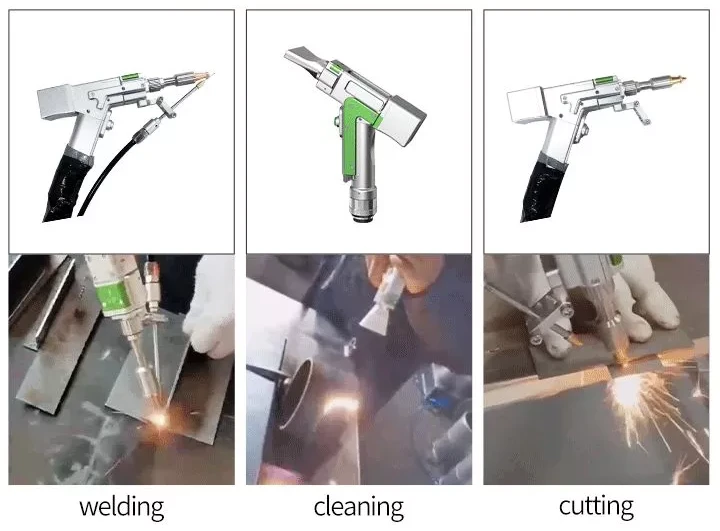 Practical Cases And Customer Inspections