3D Laser Marking Machine Product Display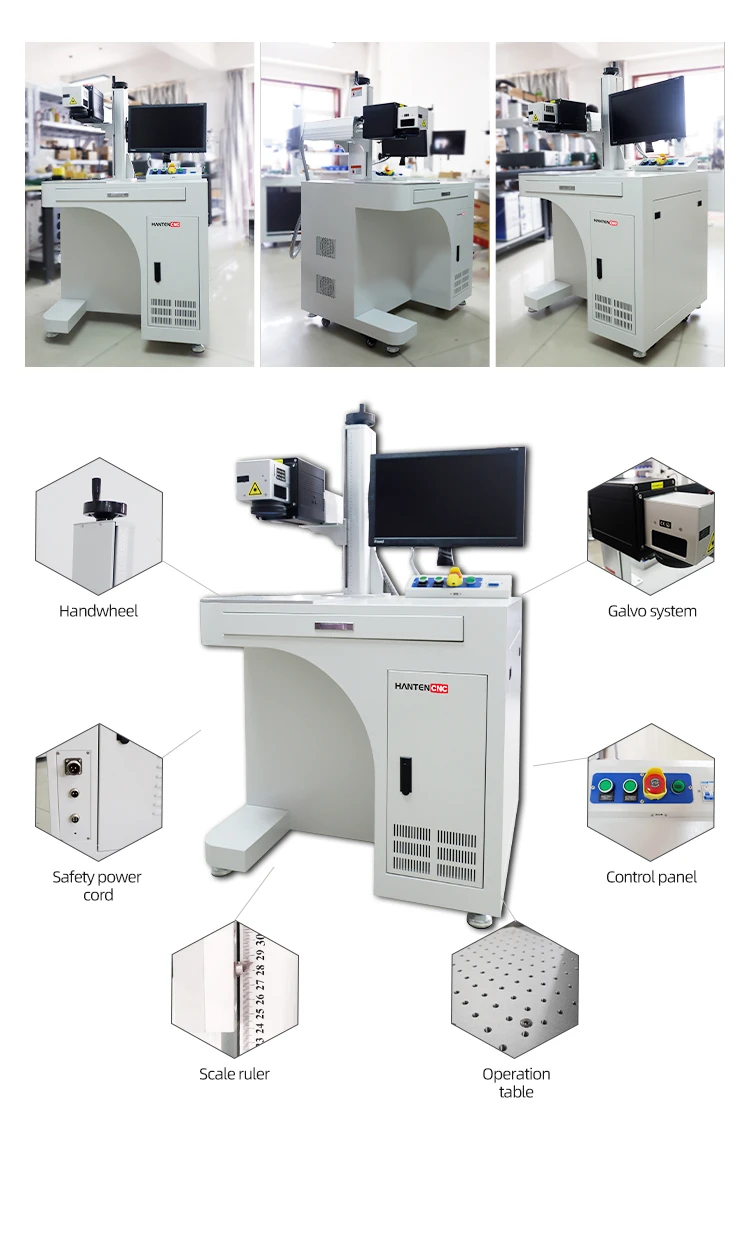 | MARKING AREA | 100*100MM-300*300MM(OPTION) |
| --- | --- |
| Working voltage | 0.5KW/AC220V/50Hz(option) |
| Lifting pillar | 500mm(customize) |
| Cooling system | Air Cooling |
| Working environment | 0~35°C humidity≤90% |
| Minimum character | 0.1mm |
| Minimum line width | 0.01mm |
| Repeatability accuracy | 0.003mm |
| Resolution | 0.001mm |
| Marking speed | 0-7000mm/s |
| Laser modulation frequency | 20kHz~80kHz |
| Output laser power | 20w~50W |
| Laser wavelength | 1064nm |
| Power | 50w/60w |
| Warranty | 2 years for whole machine |
| After Warranty Service | Video technical support, Online support |
| Application | Marking on metal, copper, stainless steel, hard plastic, animal ear tags, metal tags, dog tags and so on |
| Machine's advantages | Easy to use, not need too large space |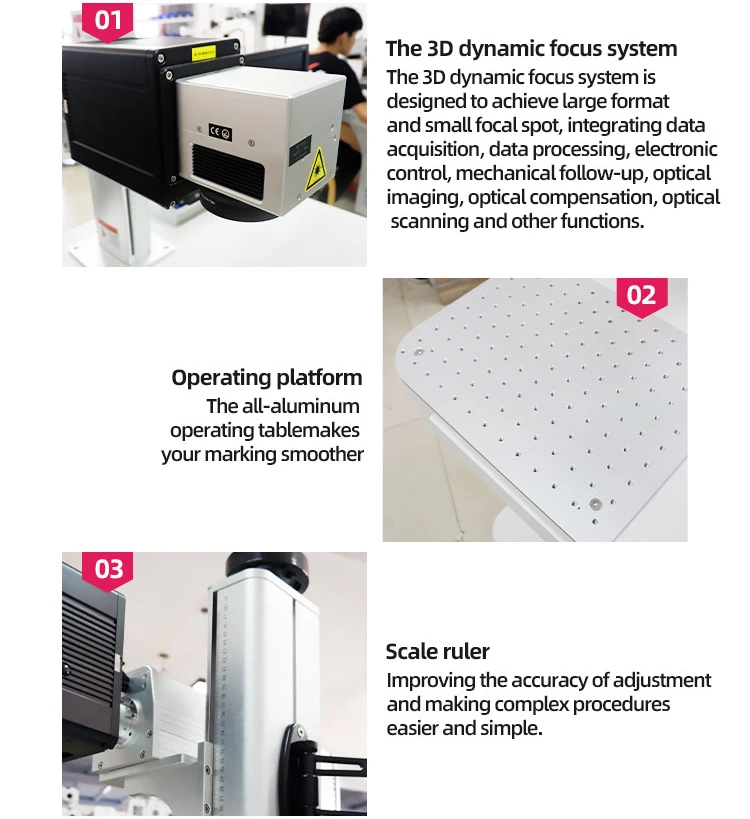 Advantages of 3D Marking Laser Machine
HANTENCNC 3D laser marking equipment can quickly change the position of laser beam and laser focus. The machine can easily and simply mark curved surfaces. HANTENCNC 3D laser marker has high processing efficiency, and it can complete the marking of curved surface in one time.
Traditional 2D marking seriously affects the effect and efficiency of deep carving. During 2D marking, the moving height of the lifting table is difficult to ensure the focusing effect of the laser surface. These problems will not exist when the HANTENCNC 3D laser marking machine is working. The 3D marking process not only ensures the marking effect, but also improves the marking efficiency. The customer saved the cost of the electric lifting table in use.

2D marking of products with different heights can only hit one level at a time. If you hit other positions, you need to move the focal length twice.
HANTENCNC 3D laser marker machine can not · the same height of the product for a marking.

3D marking machine can complete the marking effect is the same.
2D marking surface is dark in the middle and light on both sides.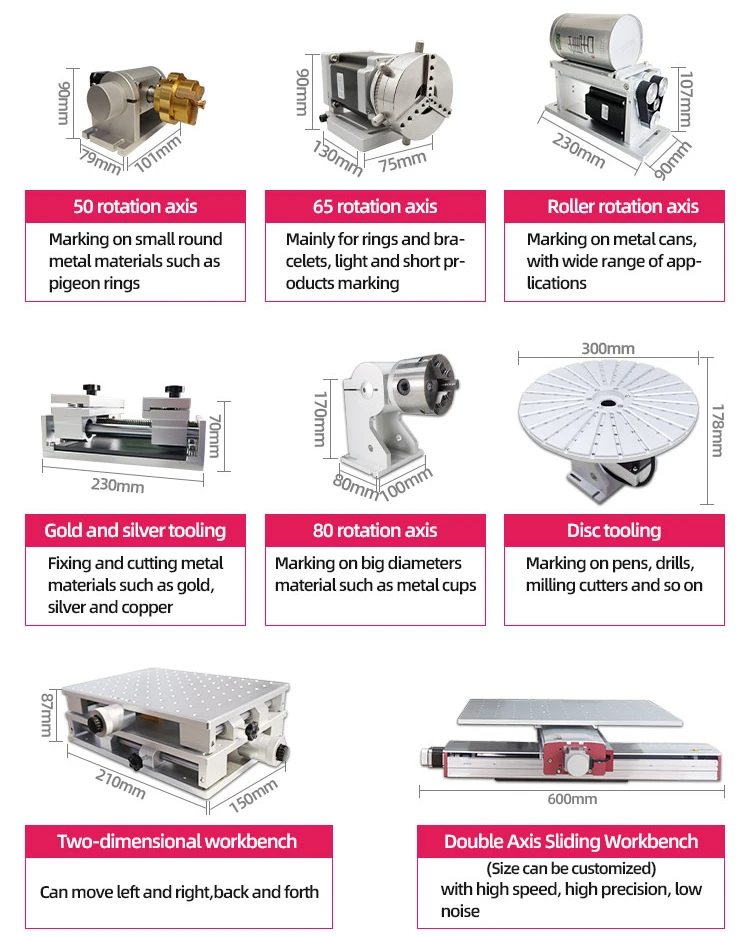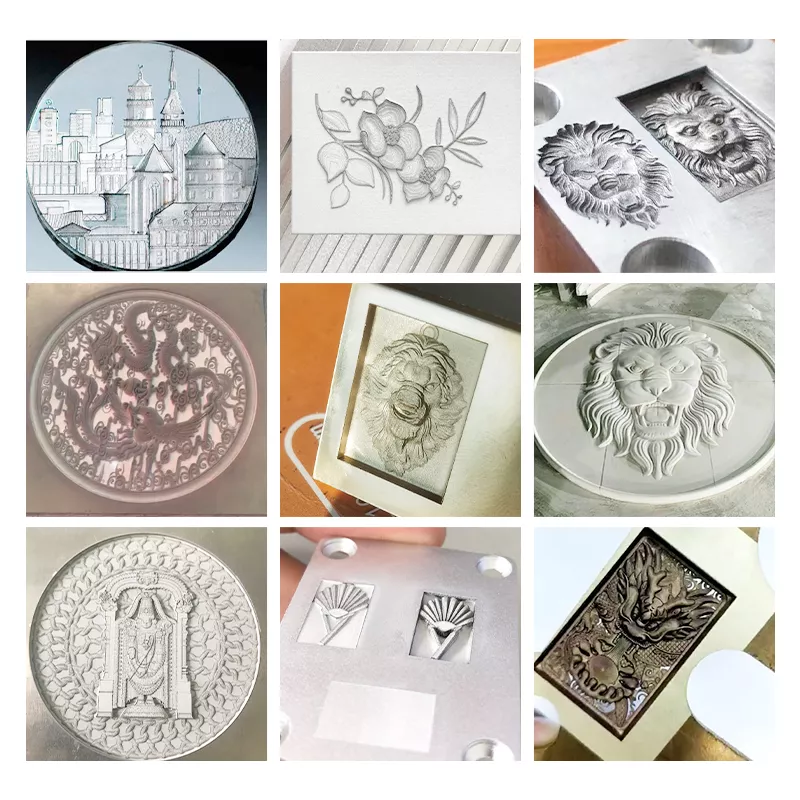 Actual Cases and Customer Inspections