Continuous Laser Cleaning Machine Display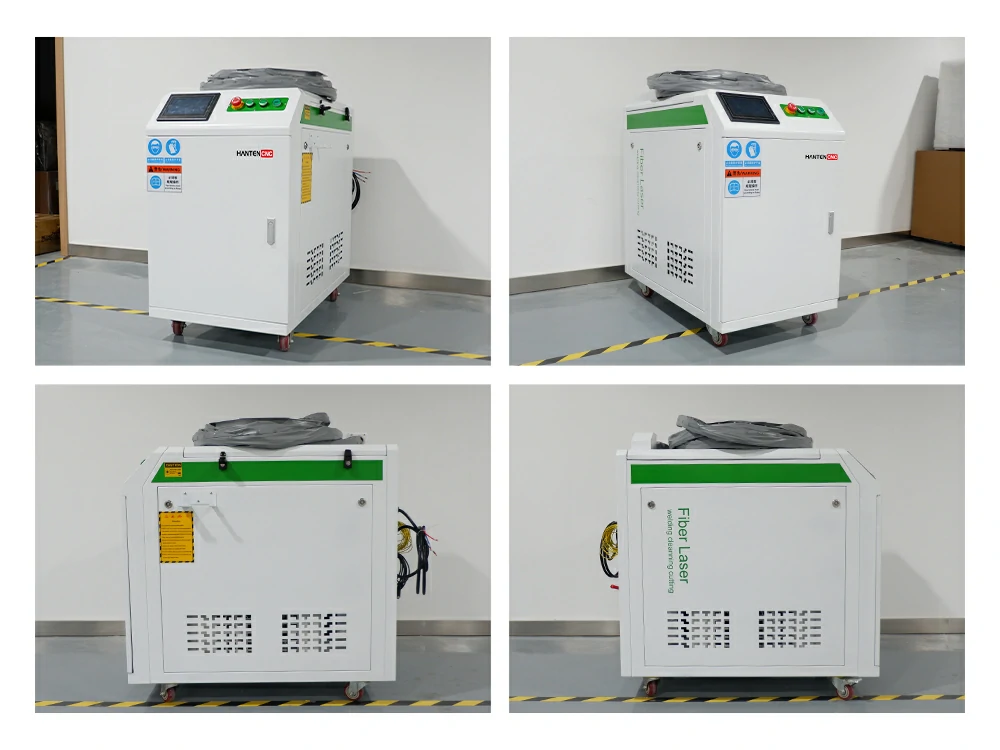 Laser Metal Cleaning Machine Parameters
Operating environment
Content
Parameters
Supply voltage
Single-phase 220V+10%, 50/60Hz AC
System power consumption
Less than 120W
Working temperature
-10°C~40°C
working environment humidity
<80%
Optical parameters
Withstand average laser power
≤2000W
Light transmission rate
>98%
Laser power regulation
10%-100% continuous gradual change adjustable
Laser pulse frequency regulation
lkHz-4000kHz continuous gradient adjustable (support customization)
Laser pulse width adjustment function
Support
Focal length
Optional F500/F600/F800
Cleaning head and vibrating mirror, field lens parameters
Cleaning head weight
<1.4Kg (without OBH)
Maximum scanning range (length*width)
400*150mm
Maximum scanning speed
30m/s
Vibration lens material
Quartz
Mirror material
Quartz
Focusing mirror material
Quartz
Other parameters
Screen size
Standard 7 inches (4.3 inches optional) + 2.8 inches front.
Cable length
Standard 10 meters
Operation method
Handheld/Automated
Lightweight Cleaning Head
Straight gun design — It has good accessibility and compound ergonomics. It can clean all kinds of complex structural parts.
Lightweight design — The weight of the cleaning head is less than 1.4 kg (excluding QBH). It is small, portable, and more conducive to long-term handheld operation. Even small, light-heavy robots can be perfectly integrated.
Dust-proof sealing design — The external optical path is designed independently and modularly. It can effectively prevent dust and other pollutants generated by cleaning from entering the optical path and cleaning the head to cause performance damage or damage.
The front end of the cleaning head is designed to blow dust. So it can increase the service life of protective lenses.
Anti-interference design — The cleaning head's anti-interference ability is improved through digital signal strengthening, signal line shielding layer, vibrating mirror coating, and metal shielding shell design. It is guaranteed that the stability of the light output will not be disturbed when robots and vacuum cleaners are integrated.
Automatic/handheld universal operation design — The upper cleaning head can be controlled to trigger the laser switch through the handle switch. Also available via the automation control interface. A robot or CNC controls the laser switch. In operation, manipulator clamping can be realized through the automatic installation module. Hand-held operation is also possible, with less than 1 minute switching time.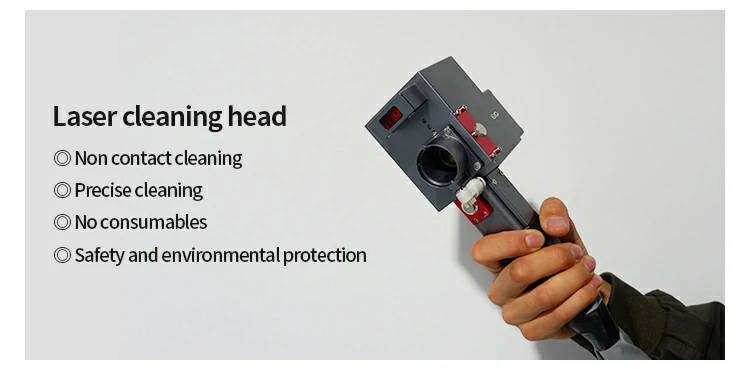 Provides 8 cleaning modes. Meet the needs of various application scenarios.
Straight line pattern
Rectangle-mode
Rectangular II pattern
Circular pattern
Sine mode
Spiral pattern
Free Roam mode
Ring pattern
Set the system language mode, currently supports 9 languages. The required language can also be customized according to the needs. Chinese, English, Traditional, Russian, Japanese, Spanish, German, Korean, French.

Laser Cleaning Results Show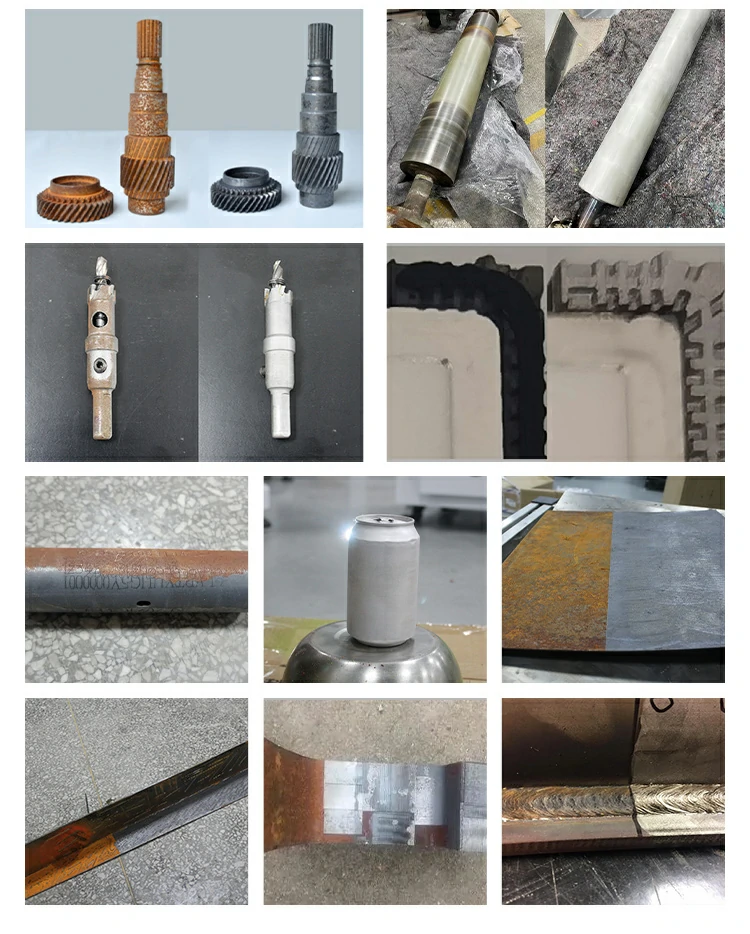 Actual Cases And Customer Inspections